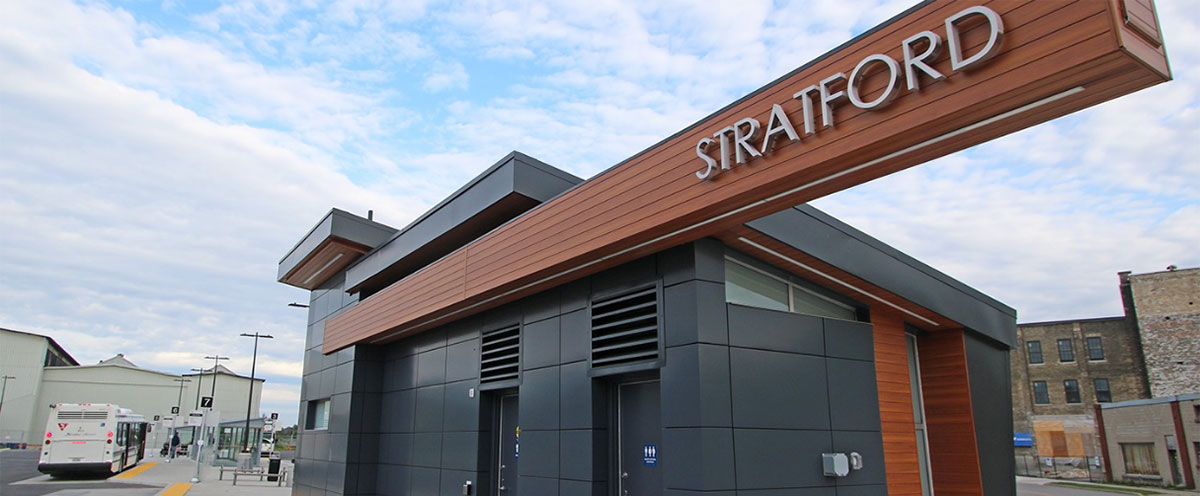 Stratford is located in Perth County, Ontario's richest agricultural region and one of the most agriculturally productive counties in all of Ontario. Stratford is also well served by surrounding food commodity processors and, therefore, attractive to food processing businesses.
Competitive Advantages
Stratford and Perth County's agri-food sector generates 1.5 to 2 million dollars a day - more than six of Canada's ten provinces
Perth County is known for mixed farming, dairying and hog production
2,438 census farms and 498,159 acres of farmland
Farm cash receipts for main commodities bring in $558.5 million (2006).
Dairy receipts total $159 million (2006).
Pork producers are second highest in farm receipts with $142.7 million (2006).
Asparagus in the spring, strawberries in July, and sweet local preserves, heritage breads and cheeses year round are attractive to our many restaurants and inns
Buy local (within 100 km) campaigns in Ontario are strengthening our economy by encouraging residents and businesses to buy locally produced food
Major field crops in hectares, 2006 Census

| | |
| --- | --- |
| Crop | Number of Hectares (2006) |
| Corn for grain | 44,061 |
| Soy beans | 39,552 |
| Hay | 28,283 |
| Winter wheat | 26,054 |
| Corn for silage | 10,362 |
| Mixed grains | 5,055 |
| Dry white beans | 4,111 |
| Other dry beans | 4,008 |
| Barley and grain | 3,741 |
| Oats and grain | 1,051 |
| | |
| --- | --- |
| Farms by Industry Group | Number of Farms (2006) |
| Oilseed and grain farming | 757 |
| Dairy cattle and milk production | 431 |
| Hog and pig farming | 379 |
| Beef cattle ranching and farming | 319 |
| Other animal production | 199 |
| Other crop farming | 126 |
| Poultry and egg production | 121 |
| Sheep and goat farming | 53 |