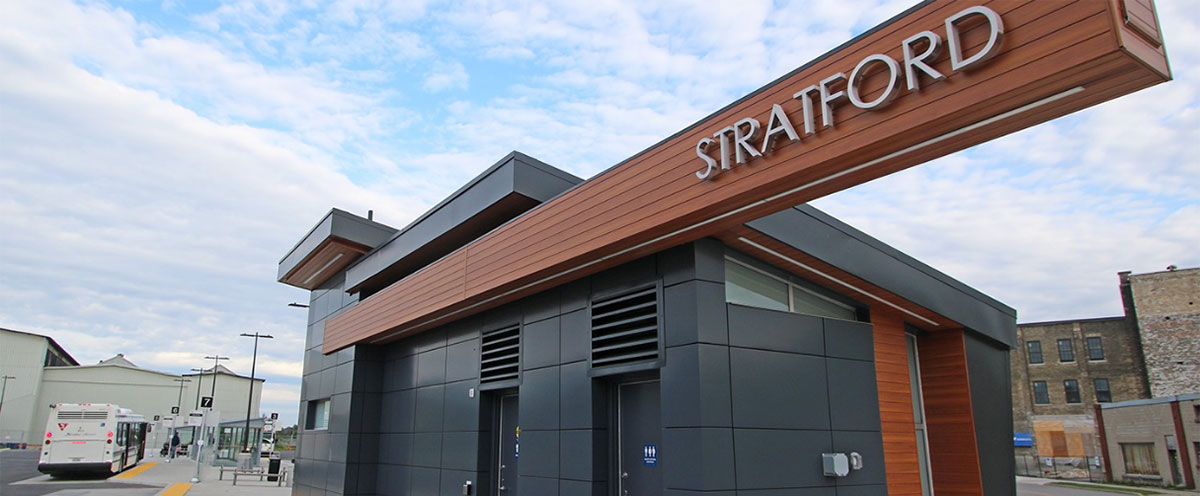 Stratford's integrated fibre/WiFi platform provides Internet connectivity anywhere in the City. The City recognizes the value of this platform in Stratford's emergence as a digital technology centre, broadband economy and intelligent community.
All major telecommunication carriers have a presence in Stratford including:

Rhyzome Networks is a data infrastructure company operating the 50-km, underground fibre optic grid and a wireless network spanning the City
Rhyzome is wholly owned by the City
Provides dark fibre connections from any location in Stratford to our partner, Hydro One Telecom
Owns and operates a 70km loop of optical fibre woven through the City
A redundant, contiguous IEEE 802.11n Wi-Fi mesh network taps the fibre network at more than 100 points throughout the City
This fibre/Wi-Fi combination is a single integrated broadband platform
The fibre portion runs at speeds up to 1gig/sec. and the Wi-Fi up to 100megs/sec.
Contact
Rhyzome Networks
187 Erie Street
Stratford, ON N5A 6T5
Tel: (519) 271-4700 ext.224
Website
---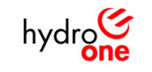 Hydro One Telecom has a Point of Presence (POP) in the Festival Hydro office
Provides a high bandwidth connection (up to 10 Gigabit) to most major cities in Ontario including Toronto
Expandable system with higher bandwidth connections available
A completely redundant fibre link within Stratford can be constructed
Link from Stratford to Toronto can be redundant by connecting east towards Kitchener or southwest to London then back to Toronto on diverse routes
Contact
Hydro One Telecom
65 Kelfield Street
Toronto, Ontario M9W 5A3
Tel: 1-866-345-6820


---

Bell Canada is a provider of wireless, digital cable TV, high speed internet and home phone services to consumers and businesses in the Stratford area
Contact
Bell Canada
100 Dundas Street
London, ON N6A 4L6
Tel: (519) 310-2355
Website
---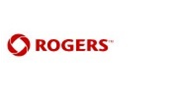 Rogers Communications Inc. offers flexible solutions for businesses in Stratford
Contact Rogers for information on wireless voice or data; business TV; machine to machine telephone (i.e. local, long distance, toll free) Internet access (i.e. cable Internet) or wireless Internet
Contact
Rogers
Tel: 1-866-727-2141
Request information
Website
---

Telus is a provider of wireless, digital cable TV, high speed internet and home phone services to consumers and businesses in the Stratford area
Services include shared hosting, domain names, anti-virus, personal firewall set-up, desktop backup, email, internet, fax, phone services and more
Contact
Telus
Tel: 1-888-699-0930
Website
---

Wightman Telecom provides systems, data, and voice cabling, computer telephony integration products, reliable service and fast, friendly customer support
Speeds starting at 256 Kbps
Wightman Telecom Internet Data Centre with 24/7 security and high-tech fire suppression equipment
Contact
Wightman Telecom
100 Elora Street North
Clifford, ON N0G 1M0
Tel: 519-327-9247
Website
---

Mornington Communications Co-operative Limited is an independent telephone company serving customers in the 595 exchange
Services include local telephone service, call management feature, ALTO long distance, Internet services, security monitoring, cellular service and digital TV
Contact
Mornington Communications Co-operative Limited
140 Downie Street
Stratford, Ontario N5A 1X1
Tel: (519) 814-0451
Website
---
Security Clearance Requirements
Rhyzome Networks, Festival Hydro, Hydro One Telecom and our contractors meet the security requirements imposed by the "Smart Systems for Health Agency" (SSHA) which connects many hospitals in Ontario. They are in the process of obtaining the Federal Reliability Security Clearance requirements imposed by Public Works and Government Services Canada (PWGSC) which is necessary for connecting Department of National Defence facilities.