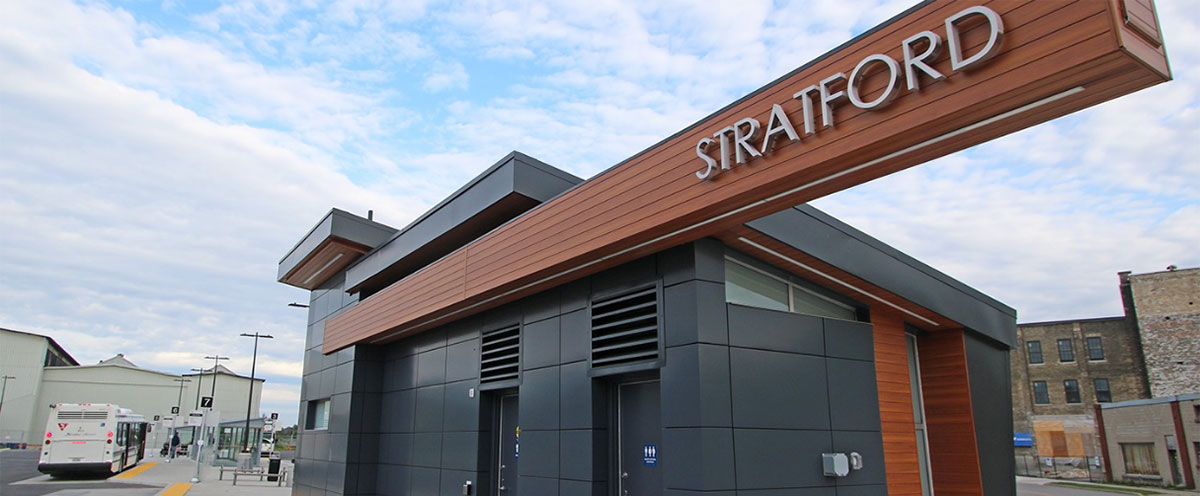 Skilled workforce, stable economy, growing industries
Stratford offers a unique balance of big-city sophistication and small-town values. The City's residents and local amenities exude warmth and friendliness even though the City is world famous. Residents are known for their pleasant and welcoming approach to life, greeting visitors with a smile and "good morning."
Population Characteristics
A moderate population growth rate of 4.1% helps support an excellent quality of life. A substantial percentage of the population is within "working age" (15-60) and 30% of Stratford's population is between 25 and 44 years old.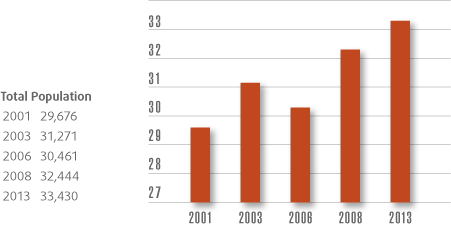 A bar graph illustrating Stratford's growth in population from to 2001 to 2013. Figures in thousands. Source: Stats Canada and Stratford's Official Plan.
Population Characteristics (2012 Estimate)

Type of Family Structure

Quantity

Husband and wife families

7,529

Lone-parent families

1,608

Average number persons per family

2.9

Average number of children at home

1.0

Legal Marital Status (Age 15+)

Single (never married)

6,557

Legally married

15,747

Separated

986

Widowed

2,198

Divorced

1,628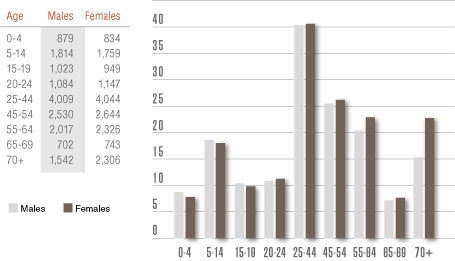 Table summarizing population by age and sex. Figures in hundreds. Source: FPmarkets Canadian Demographics 2011.