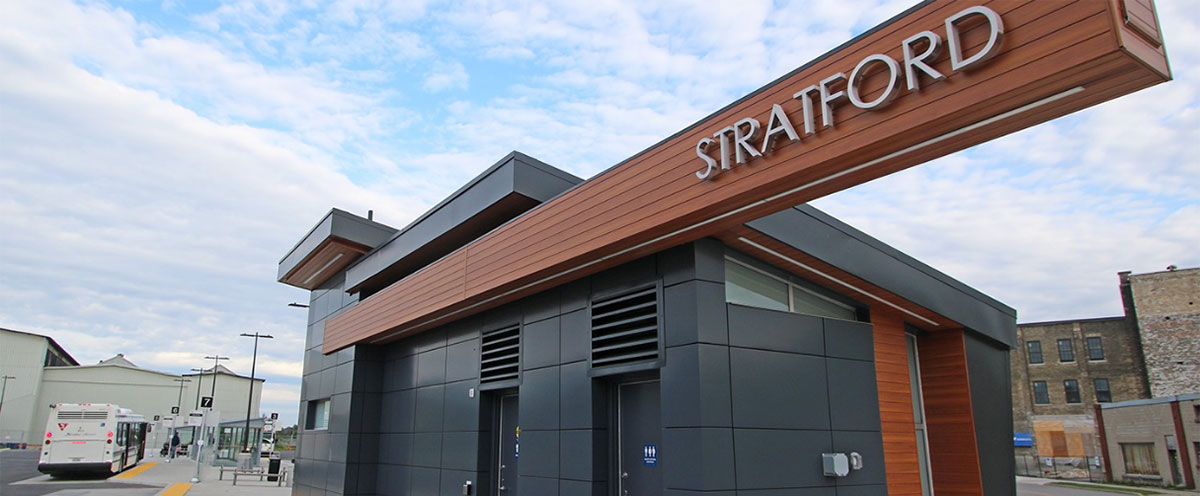 Festival Hydro is the electricity provider for Stratford.
Electricity source is a transformer station owned and operated by Hydro One Networks
Contains a redundant supply with two transmission sources (230 kV transmission lines) and two power transformers (each capable of supplying the total load should one fail)
Supplies Festival Hydro distribution circuits at 27,600 volts throughout the City
Secondary voltages: 120/240-volt single phase, three-wire; 120/208-volt three phase, four wire; and 600/347-volt three phase, four wire
For the past five years, the system has been 99.98% reliable
On average, there are two outages per year lasting just under one hour, and about 12 outages per year that are momentary (i.e. voltage loss for less than 1 second)
New Transformer Station - Wright Boulevard
A new transformer station on Wright Boulevard at Packham was constructed in 2013
Owned and operated by Festival Hydro
Two transmission connections and two power transformers
With new station, nine distribution feeders at 27.6 kV will be in the City and approximately 20 MW per feeder or 80 MW total capacity
Automated switches will transfer load to an adjacent feeder if one feeder becomes unavailable
More feeders that are shorter in length (fewer customers and less exposure per feeder) will improve reliability
Visit Festival Hydro for current rates and charges.
Contact
Festival Hydro Inc. Administrative Office
P.O. Box 397
187 Erie Street
Stratford, ON N5A 6T5
Tel: (519) 271-4700
TF: 1-866-444-9370
F: (519) 271-7204
Voicemail: (519) 271-4703
Website