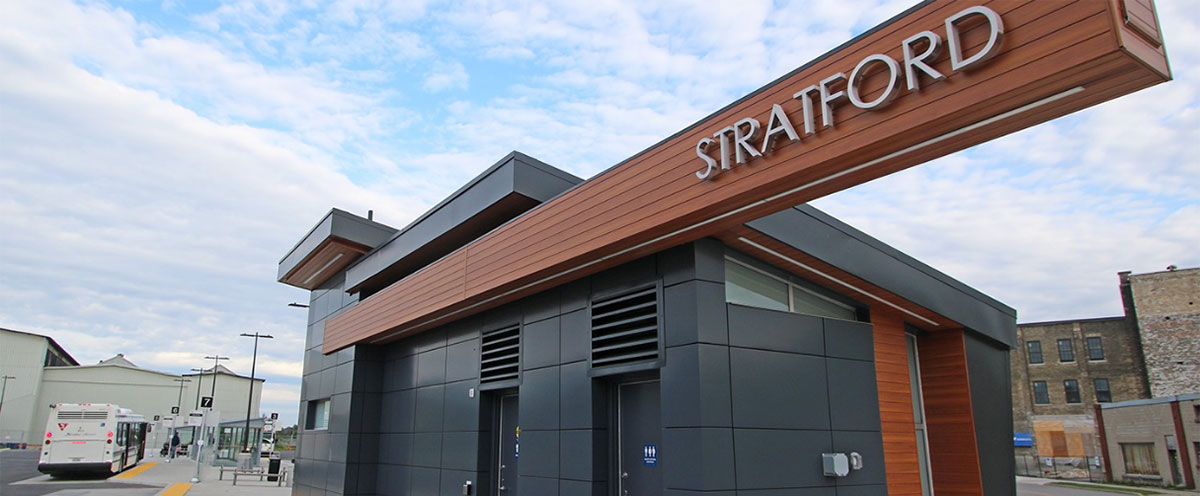 Stratford is an entrepreneurial, friendly place that nurtures small to large businesses.
If you are starting a business, you will feel supported and welcomed in our community. Our competitively priced, fully serviced and properly zoned development sites are appropriate for any size company wishing to locate or expand in our community.
To promote an environment where local businesses can flourish, the City does not apply development charges against our local industrial construction. Stratford also offers some of the most reasonably priced land in Southern Ontario.
Competitive Advantages
Stratford is a regional shopping destination.
Stratford's commercial sector is expanding and prospering.
The vibrant Downtown Business Core has a variety of unique shops and boutiques that appeal to residents and visitors.
Well-preserved heritage buildings, ample parking and low retail vacancy rate create a unique downtown experience.
The Festival Marketplace, Stratford Mall, and commercial plazas offer numerous shopping opportunities.
Proactive Development
Significant commercial development outside downtown is occurring along the major corridors into Stratford along Ontario Street (east of Romeo), Huron Street (west of Forman Avenue) and Erie Street (south of Cambria Street).
Stratford's proactive approach to development includes guidelines for achieving a distinctive and aesthetically pleasing appearance for these gateways into the City. The City's development charge rate for commercial development is $2.09 per square foot.