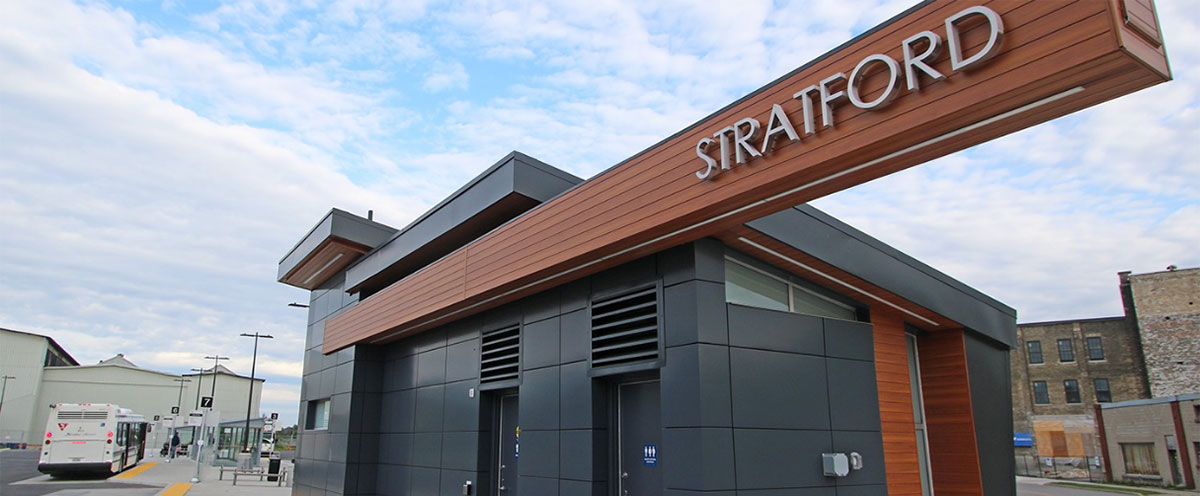 Stratford's diverse economy includes a range of industries that encourage small and medium sized innovative businesses to thrive alongside large corporations. Our emerging digital technology initiatives are born out of our acclaimed arts and culture scene. Stratford is attractive to all ages for its:
Friendly Character
Stratford is a great place to live, work and play
Unique combination of small town feel/big city lifestyle
Safe, walkable neighbourhoods
Convenient public amenities
Internationally renowned arts and culture
Abundance of Victorian architecture
Quaint and unusual boutiques
Growing café culture
Numerous high-quality restaurants and inns
Enviable Recreational Amenities
The beautiful Avon River and surrounding parklands through the City centre
Award-winning public gardens
Largest park area per capita of any city in Canada: more than 1,000 acres
Countless open spaces to walk, play, jog or picnic
A variety of recreational facilities
400+ sports teams involving more than 8,000 athletes
Minor hockey program producing top athletes for the National Hockey League
Home to current and prior Olympians and the Stratford Sports Wall of Fame
North America's Largest Repertory Theatre - Stratford Festival
International recognition for the Stratford Festival which began in 1953
27 weeks of evening and matinee performances from spring to autumn
Four distinctive theatre spaces
Over 500,000 visitors a year
World-famous directors and iconic actors
Seminars, workshops and behind-the-scenes tours
Time Honoured Community Sites and Groups
Visit community groups, places of worship and the Visit Stratford website for additional information on service clubs, places of worship and tourism attractions.