COVID-19 Frequently Asked Questions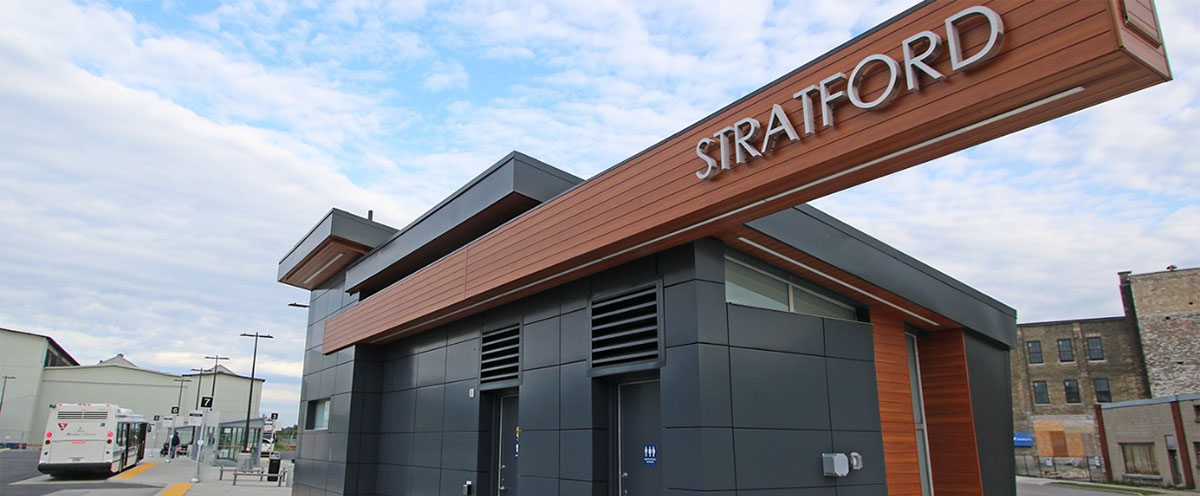 Stratford Police Headquarters is now closed to members of the public until further notice while we take all the necessary precautions to fight the spread of novel coronavirus COVID-19.
These measures are aimed at protecting members of the public and our staff to minimize the possibility of human-to-human transmission of the virus.
All emergency services remain in place.
For the most up to date information on COVID-19, visit:
In the case of an emergency
Call 9-1-1. All emergency services are still in place. Our city is safe
For non-emergency inquiries
For non-emergencies, please call 519-271-4141
Police Record Checks & Freedom of Information requests
We are not currently accepting in-person record check applications or in-person Freedom of Information requests. Record check applications can be submitted online.

Please note:
Police record checks and Freedom of Information requests will be limited to only those that are absolutely critical to ensuring emergency services are maintained. All others will be processed and completed when normal services resume. Applicants will be notified once their request has been completed.
The Stratford Police Service continues to actively monitor the COVID-19 pandemic and communicates with and takes guidance from the Huron Perth Public Health and the Ministry of Health.
Here are answers to some frequently asked questions about COVID-19 received by Stratford Police.
FAQs
Can I walk my dog?
Walking a dog is important for both animal and human health and well-being. Walk dogs on a leash, maintaining at least 6 feet (2 meters) from other people and animals, do not gather in groups, and stay out of crowded places and avoid mass gatherings. Do not go to dog parks or public places where a large number of people and dogs gather. To help maintain social distancing, do not let other people pet your dog when you are out for a walk.
Can I go for a walk if I am required to self-isolate?
No, if you are in self-isolation do not go outside for a walk, run, bike ride etc. You can go outside into your own backyard or property but ensure you stay away from public and shared spaces. If you live in an apartment or condo building, avoid communal areas such as hallways, elevators, stairwells and laundry rooms. Only leave your place of isolation to seek medical attention. If you are self-isolating and need to get groceries or other essential items, you can ask a friend, neighbour or family member to buy your items and drop them off on your doorstep. Many grocery stores are also now offering delivery services.
Can I have a garage/yard sale?
No. Garage sales represent a health and safety risk to the public, are a non-essential service and contradict several of the public health orders including physical distancing requirements. Additionally, garage sales deal with cash handling, the touching and handling of used goods and provide an opportunity for surface disease transfer.
Is my organization allowed to stay open?
Following advice from Ontario's Chief Medical Officer of Health, on April 3, 2020, Ontario updated the list of essential businesses that can remain open. The restrictions are aimed at further reducing contact between people and stopping the spread of COVID-19. Visit the Government of Ontario's website https://covid-19.ontario.ca/ to read the complete list of essential workplaces and for more emergency information. If you're a business owner and have questions about temporary measures, including closures and essential workplaces during the coronavirus outbreak, call Ontario's Stop the Spread Business Information Line at 1-888-444-3659.
What do I need to do if our workplace has a positive case?
Public health measures can be implemented in the workplaces to prevent the spread of the virus causing COVID-19. Please visit the Public Health Agency of Canada website for workplace strategies on COVID-19 mitigation. Information for workplaces and employers is also available on the Huron Perth Public Health website.
The public health unit that is managing the case will follow up with anyone who is determined to be a high risk close contact of a positive case (prolonged exposure for 15 minutes or more without physical distancing or PPE).
My spouse and I share custody of our young child. I do not feel he/she is taking COVID seriously. Do I have to follow the family court order?
Yes. If you have a court order or agreement dealing with custody and access, all parties are still expected to follow that order or agreement unless there is clear evidence the child's health is at risk. The current COVID-19 situation does not change the court order or agreement, nor is it a reason to deny parenting time. Only a new court order or agreement can change that. In the current situation, parents are encouraged to discuss appropriate and responsible care of their children.
Why do I need to identify myself to police?
On March 31, 2020, the Government of Ontario made changes that require an individual to identify themselves at the request of a police officer, if there are reasonable grounds to believe the individual is violating an emergency order. You are required to identify yourself verbally, providing your name, date of birth, and home address, once the officer has reasonable grounds to lay a charge so the officer can properly issue you a ticket, summons, or caution, whichever they deem necessary.
How do I report price gouging?
If you're aware of anyone charging higher-than-usual prices for in-demand products, report it online or call Consumer Protection Ontario at 1-800-889-9768 between 8:30 a.m. and 5:00 p.m., Monday to Friday.
What are the fines that people or businesses can face if they contravene an order under the Emergency Management and Civil Protection Act (EMPCA)?
The offenses put in place by the Ontario Government which may be enforced under the Emergency Management and Civil Protection Act (EMPCA) are as follows:
Failure to comply with an order made during a declared emergency - Set Fine $750

Obstruction of person exercising or performing a power in accordance with an order made during a declared emergency - Set Fine $1,000

Corporations - Set Fine $500,000
What do I do if I have questions or concerns about someone not following new provincial orders?
If you have concerns about businesses and individuals who are not following COVID-19 related orders in the City of Stratford please call Stratford Police at 519-271-4147.