Equity, Diversity and Inclusion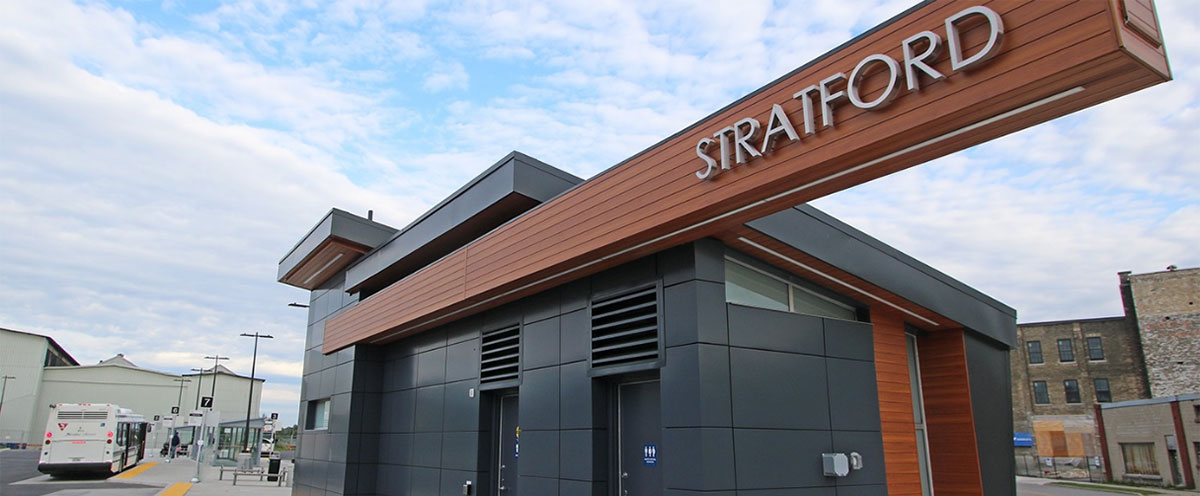 The City of Stratford acknowledges its role and responsibility to achieve diversity, inclusion and equity in policy, programs and strategies. The City's vision, mission and values and our Strategic Plan provide the foundation to help us achieve this. We know that this is a long-term commitment and one that must be made in solidarity and collaboration with community organizations and individuals most affected.
Equity Lens
The City of Stratford is committed to applying an equity lens to identify and remove barriers and support best practices in its programs, services and employment.
Equity, Diversity, Inclusion and Community Well-being Initiatives
Accessibility
The City is committed to providing equal treatment to people with disabilities with respect to the use and benefit of services, programs, goods and facilities in a manner that respects their dignity, independence, and integration, and is equitable in relation to the broader public. This commitment extends to residents, employees, visitors and other stakeholders with visible and non-visible disabilities.
Check out our Accessibility page to see what the City is working on to improve accessibility and remove barriers for citizens with disabilities.
Affordable Housing
The City's Social Services Department provides a range of programs and services to help residents access housing options that are affordable and meet their needs, situations, and choice.
Check out the Housing page to learn more.
Canadian Commission for UNESCO's Coalition of Inclusive Municipalities
In January 2021, the City proudly became a member of the Coalition of Inclusive Municipalities. This network brings together municipalities that want to improve their policies against racism, discrimination, exclusion and intolerance. Its strength lies in the shared experiences of its members. Together, the municipalities undertake initiatives to eliminate all forms of discrimination with a view to building open and inclusive societies.
The City joins 82 other cities across Canada who work together to:
improve their practices to promote social inclusion
establish policies to eradicate all forms of racism and discrimination
promote human rights and diversity
As a member, the City is committed to developing an Action Plan outlining initiatives to eliminate forms of discrimination and to build an open and inclusive community. As part of this process, public consultation will be undertaken to seek feedback. This is a long-term commitment and will be rolled out in stages.
Related Documents:
Community Safety and Well-being Plan
New legislative requirements came into effect January 1, 2019 under the Police Services Act requiring municipalities to prepare and adopt a Community Safety and Well-being Plan by July 1, 2021.
The development of a Community Safety and Well-being Plan involves local government, police services, health/mental health agencies, education organizations, social services and community and custodial services for children and youth. The purpose is to address local priorities such as risk factors, vulnerable groups, and protective factors related to crime and complex social issues.
At the November 25, 2019 Council meeting, Council authorized City staff to issue a Request for Proposal to retain consulting services for the development of a joint Community Safety and Well-being Plan on behalf of the City of Stratford, Town of St. Marys, Municipality of North Perth, Municipality of West Perth, Township of Perth East and Township of Perth South.
An update on the plan and progress to date was provided at the March 22, 2021 Regular Council meeting.
Related Documents:
Community Equity Action Team
At the June 8, 2020 Regular Council meeting, a resolution was adopted requesting the Stratford Police Services Board to create a Community Equity Action Team (CEAT). The CEAT would act as an advisory council for Stratford Police Services on issues of equity, transparency and community relations.
It was suggested this group could comprise people who live or work in Stratford and include multiple perspectives from commonly underrepresented voices. Representation from racialized communities, the LGBTQ2+ community, homeless outreach, domestic violence survivors, people with disabilities, mental health advocates, addiction services, City of Stratford employees, students, and various faith organizations could all be included in this group. A Community Equity Action Team would permit a two-way conversation, with both citizens and the police sharing the challenges they face, and coming to a better understanding of each other's perspectives.
The Police Services Board has hired a consultant to support the implementation of the CEAT. The consultant is in the process of identifying and engaging key community stakeholders. The engagement strategy includes personal interviews and a survey to get feedback and perspectives on equity, diversity and inclusion within our communities. In addition, the consultants are looking to identify community members to sit on the committee which is anticipated to include 9 to 11 community members.
The Board has approved training enhancements to be incorporated into 2021 mandatory police training which includes discussions on power, prejudice and privilege and scenario-based training dealing with situations involving marginalized groups with a focus on de-escalation.
The ultimate purpose of CEAT will be to inform the Board on changes the police service can implement to respond to the community's needs with respect to training, recruitment, policies and promotion to make sure the service is more representative of the communities we serve. Once the CEAT is up and running, the issues explored will be those that are specific to our communities and trending.
This page will be updated as new information becomes available.
Review of Existing Policies, Procedures and By-laws
The City of Stratford is undertaking a review of existing policies, procedures and by-laws to ensure they capture the full extent of the City's rights to regulate signs and symbols on municipal property.
More information to be provided once available.