Invasive Plants in Ontario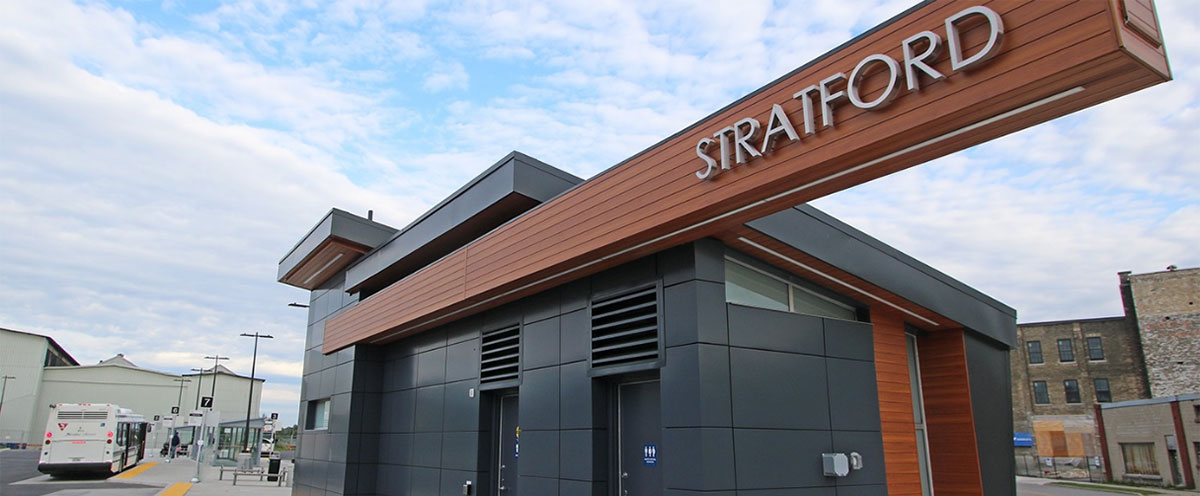 We live in a world of global transport. We travel and ship goods to all corners of the earth, and often bring back items from other countries - intentionally or otherwise!
Since settlers first arrived in North America from Europe, people have brought seeds and plants from other continents. Some of these were introduced for food, some for beauty, and some have arrived as "hitchhikers" in shipments of grain or other goods in transit. Plants which are not native to southern Ontario (known by scientists as exotic, adventive or alien), can often co-exist very peacefully with the natural vegetation, but some have such aggressive tendencies that they are known as invasive exotic plants.
Invasive exotic plants spread so effectively that they choke out native plants, reducing biodiversity and destroying habitat. These bullies of the plant world often mature very quickly, produce copious crops of seeds every year, and can establish easily in disturbed or stressed sites. They can be extremely difficult to remove or control. While a few of these species (such as purple loosestrife) have received lots of media coverage, many others are less well known to gardeners. To protect our natural heritage, become familiar with the plants on the following list, and avoid introducing them into the landscape. If they are already present, think seriously about removing them to prevent spreading them further.
In Stratford, several plants from the Ministry of Natural Resources Invasive Plants list may be found. Goutweed is often planted in gardens, Impatiens Glandulifera (also known as Himalayan Balsam or Policeman's Helmet), Yellow Flag Iris and Purple Loosestrife are down by the river, and Garlic Mustard is wherever it can find a space. Try looking them up on the internet to get a really good look, or obtain information from the Library. Garlic Mustard, especially, is establishing itself in our woodlands, and choking out native plants. It needs to be persistently removed if at all possible (carefully, try not to drop seeds). There are many bare spots in Stratford where it has settled in, so don't be surprised to see it as a visitor in your garden. Garlic Mustard especially, and Himalayan Balsam may well appear. Tell them to leave!
Himalayan Balsam, in fact has a beautiful flower, but the seed pods explode like the well-known "Touch Me Nots." Seed pods from one plant will explosively discharge approximately 800 seeds- in all directions! This plant will form dense groupings and can reach six feet (up to 2m) in height. The plant originated in Asia, has become invasive in much of Europe, and was first imported into Canada in 1912. It is now considered invasive in three provinces, including Ontario.
Although not formally classed as an invasive plant by all sources, Giant Hogweed is in the T.J. Dolan wetlands. You are not likely to run into it, because the Stratford Community Services Department keeps it in check in travelled areas, but if you should come across it, steer clear. This plant can give severe rashes to those who touch it. It looks a bit like a GIANT Queen Anne's Lace, but giant is the word- It can be 15-20 ft high (3-5 m)
| | | |
| --- | --- | --- |
| | | |
| Goutweed | Garlic Mustard | Giant Hogweed |
| | | |
| Yellow Flag Iris | Himalayan Balsam | |
Checking the botanical names of plants before you purchase them will help you avoid introducing aggressive plants into your yard or community. The common names of plants can be misleading, since several different plants can be known by the same common name. For example, "Red Maple" is a name given to two entirely different trees. Our native red maple (Acer rubrum) is a tree with red twigs and buds, and leaves that often turn red in the fall. A popular tree in the horticultural world is also called "Red Maple," but it is a variety of Norway maple (Acer platanoides), an invasive exotic tree that often has reddish leaves in the spring.

For more Information, you can also refer to several databases of invasive plants on the internet for larger images. The Royal Botanical Garden in Hamilton has an excellent one.
Learning to identify invasive exotic plants can be challenging, especially for a beginner. If you are uncertain about a plant you've found, try checking with other local gardeners, or access help. There are places to call, or to send a digital image with a request for help with identification and advice.
Community Services/Parks and Recreation/Cemetery (Parks Department):
(519) 271-0250 ext. 243
UTRCA Upper Thames River Conservation Authority:
519-451-2800


Royal Botanical Gardens:
1-800-694-4769
The following list has been compiled by the Natural Heritage Information Centre of the Ontario Ministry of Natural Resources. It includes the common name and the botanical name for plants which have the potential to seriously damage natural areas. In addition, due to their presence in Stratford, Impatiens Glandulifera, Yellow Flag Iris, and Giant Hogweed have been added.
Invasive Exotic Plants of Upland Areas
Trees
| | |
| --- | --- |
| Norway maple | Acer platanoides |
| Scots pine | Pinus sylvestris |
| Black locust | Robinia pseudoacacia |
| White poplar | Populus alba |
Shrubs
| | |
| --- | --- |
| Japanese barberry | Berberis thunbergii |
| Autumn olive | Elaeagnus umbellata |
| Tartarian honeysuckle | Lonicera tatarica |
| Showy bush-honeysuckle | Lonicera x bella |
| Multiflora rose | Rosa multiflora |
| Common buckthorn | Rhamnus cathartica |
Herbaceous Plants
| | |
| --- | --- |
| Hoary alyssum | Berteroa incana |
| Smooth brome | Bromus inermis |
| Spotted knapweed | Centaurea maculosa |
| Celandine | Chelidonium majus |
| Sand rocket | Diplotaxis tenuifolia |
| Quack grass | Agropyron repens |
| Orange daylily | Hemerocallis fulva |
| Dame's rocket | Hesperis matronalis |
| Common St. John's wort | Hypericum perforatum |
| White sweet-clover | Melilotus alba |
| Wild parsnip | Pastinaca sativa |
| Bouncing Bet | Saponaria officinalis |
| Mossy stonecrop | Sedum acre |
| Hedge-parsley | Torilus japonica |
| White swallow-wort | Vincetoxicum rossicum |
Invasive Exotic Plants of Mesic Areas (Moderate Moisture):
Trees
| | |
| --- | --- |
| European white birch | Betula pendula |
| White mulberry | Morus alba |
| Crack willow | Salix fragilis |
Shrubs
| | |
| --- | --- |
| Glossy buckthorn | Rhamnus frangula |
Herbs
| | |
| --- | --- |
| Goutweed | Aegopodium podagraria |
| Garlic mustard | Alliaria petiolata |
Invasive Exotic Plants of Wetland or Aquatic Areas:
Shrubs
| | |
| --- | --- |
| Black alder | Alnus glutinosa |
Herbaceous Plants
| | |
| --- | --- |
| Giant hogweed | Heracleum mantegazzianum |
| European frog's bit | Hydrocharis morsus-ranae |
| Himalayan balsam | Impatiens glandulifera |
| Yellow flag iris | Iris pseudacorus |
| Moneywort | Lysimachia nummularia |
| Purple loosestrife | Lythrum salicaria |
| European watermilfoil | Myriophyllum spicatum |
| Watercress | Nasturtium microphyllum |
| Pondweed | Potamogeton |
| Giant hogweed | Heracleum mantegazzianum |
Text reprinted/adapted with permission of Peterborough Green Up Association
Photos reprinted with permission © Queen's Printer for Ontario, Ontario Ministry of Agriculture and Food
Additional information at the Stratford Public Library
19 St. Andrew Street (519-271-0220)