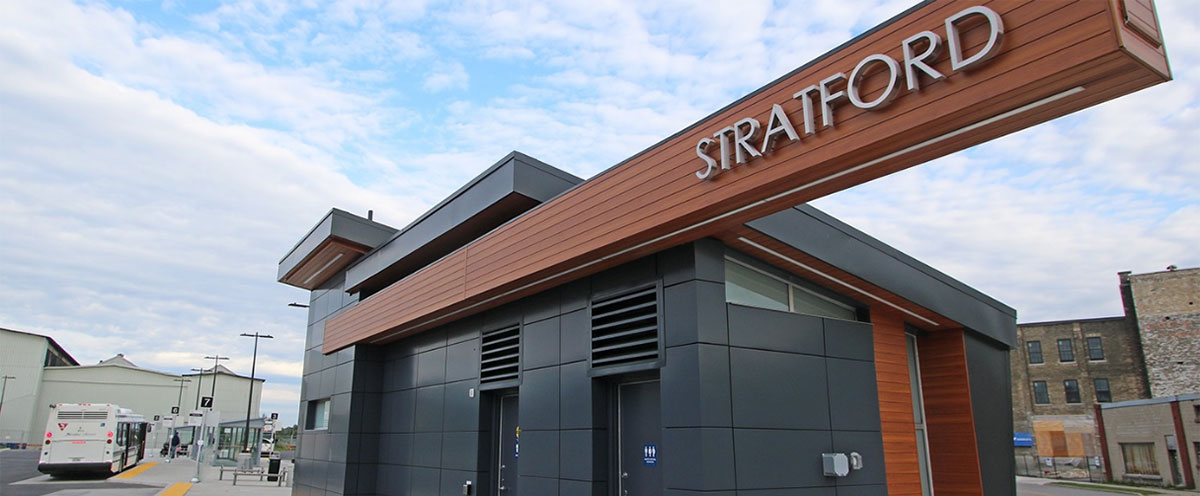 Traditional lawn care can be costly and time-consuming. With a little planning and practice, it's possible to have a healthy lawn that eats up less of your precious time and resources. The best defense against lawn problems is a lush, densely planted, healthy lawn.
For many years, lawn maintenance meant liberal use of synthetic fertilizers and pesticides. While the grass initially responded to these chemicals, the soil's natural processes became weakened, and eventually lawns became dependent on these chemicals, and more prone to disease and pests. Extensive use of lawn chemicals has questionable impacts on people and wildlife. Children and small pets are particularly susceptible, with their small body mass and proximity to the ground. Serious allergic reactions to lawn products are becoming all too common. Lawn chemicals can also find their way into unintended places, including local waterways. This is unhealthy for our lakes, rivers and groundwater, and it's a lot of money down the drain. Luckily we are now learning much better ways to keep lawns healthy. A few basic guidelines will help your lawn stay in good health, naturally!
Mow High
The green blade of the grass makes food for the whole plant. Grass kept too short will have a shallow, weak root system which is more prone to disease and drying out. Lawns should never be cut shorter than 2 ½ to 3 inches in length.
Keep Your Mower Blades Sharp
A cleanly cut blade of grass can seal out disease better than a ragged, torn blade. Never cut off more than one-third of the grass blade at any one time. Get double the health boost and lower air pollution by investing in a walking rotary mower!
Top-Dress With Screened Compost
Early spring and early fall, lawns will benefit from liberal applications of finely screened compost, up to 1/2-inch deep. The compost adds organic material to the soil which attracts aerating earthworms and helps the soil hold moisture and combat disease. Use your own homemade compost or obtain some from the City of Stratford
(Call 519-271-0250 ext. 279).
Overseed With A Blended Grass Mix
Wherever grass is thin, broadcast some good quality grass seed over screened compost (available from the City of Stratford, see above) or topsoil, in early spring or early fall. This overseeding helps to stimulate rich, lush grass growth and helps the grass crowd out other plants in the lawn. Because nature is diverse, you don't want to use just one variety of grass. Always use a mix. A good mix to use for topseeding in our region is a combination of 60% perennial rye grass, 20% creeping fescue, and 20% Kentucky bluegrass. Be sure the rye grass is perennial, not annual. Consider adding white clover to your mix to increase nitrogen in the soil.
Leave The Clippings On The Lawn
Thin layers of grass clippings will slowly break down and help to replenish the soil with nitrogen and organic material (humus). This in turn attracts beneficial organisms such as earthworms and soil microbes that help to keep grass healthy. A mulching blade on your mower helps to chop grass clippings into tiny pieces that will decompose quickly.
Use Organic Fertilizers
Fertilizers from organic materials release their nutrients slowly over a long period of time. They are less likely to
wash out in the rain, and they are more gentle to organisms in the soil than synthetic products. The three basic nutrients in fertilizers are: Nitrogen, Phosphorus and Potassium. Bone meal is a good source of phosphorus, essential for healthy roots. A light dusting of blood meal provides nitrogen, needed for lush green growth. Potassium toughens the plant, and makes it more resistant to stresses such as dry weather, and better able to take up nutrients. Small amounts of wood ash are good sources of potassium. Fish emulsion and kelp (seaweed) are excellent lawn fertilizers, and provide all three basic plant nutrients. Fertilizers, if desired, are best applied in late summer or early fall, to stimulate strong root growth. Follow the package directions to apply the correct amount.
Encourage Allies
Did you know that help is available to watch over your lawn, free of charge? Many birds are actively looking for lawn pests for lunch. The common flicker loves to lunch on white grubs, and chickadees dine on a wide variety of common lawn insects. Encourage these friends to live nearby by putting up nest boxes and planting a variety of shrubs for shelter and additional food. See Gardening for Wildlife.
Use Natural Pest Controls
Beneficial nematodes (tiny worm-like predators in the soil) can keep insects such as grubs in check. Many chemical stressed lawns no longer contain these natural predators. In this case, they can be re-introduced by purchasing them from a supplier. Some varieties of grass contain a helpful fungus, called an endophyte, which makes the grass blade unpalatable to insects such as chinch bug (You may want to use these sparingly. Some evidence suggests these varieties may upset the natural balance of organisms in your soil.). There is growing interest in a material known as corn gluten meal as a suppressant for emerging weed seeds. When applied with correct timing (not when you're grass-seeding) it appears to stop weed seeds from growing, without harmful side affects.
Be Tolerant of Broad-Leaved Plants
A few dandelions or plantain in your lawn is no cause for panic. A healthy lawn will naturally have some biodiversity, and this is desirable. As long as the conditions for healthy grass are maintained, grass will dominate your lawn. Consider spreading some seed of white Dutch clover in your lawn, which co-exists happily with the grass, and helps to boost the soil's nitrogen content. If you feel you must reduce the number of "weeds" in your yard, hand-digging is still the most direct method.
Water Deeply
Turning brown in dry, hot weather is natural for many grasses. Grass becomes dormant in unfavourable conditions and will turn green again when the weather improves. Lawns don't need nearly as much water as we might think. If you do choose to water your lawn, water early in the day, and water deeply so the water penetrates 4–6 inches into the soil. This can take several hours for average soil. Pulsing sprinklers, which keep the water close to the ground, are quite effective in delivering water where it's needed. If you are planting a new lawn or have recently overseeded with fresh grass seed, the seed should be kept moist for 2–3 weeks until germination is complete. If you have seeded in early spring or early fall, hopefully nature will do the watering for you!
What About Aerating?
In many circumstances, aerating lawns will not be a necessity. However, if your lawn sustains high levels of
traffic or has extremely compacted soil, periodic aeration may help to break up crowded roots and introduce more air into the soil. Remember that earthworms are nature's hardworking aerators, and plenty of organic material in the soil is the best way to keep them around and working to build a healthy lawn.
Reprinted & adapted with permission of Peterborough Green Up Association
The Stratford Public Library has information on natural lawn care to share!
19 St. Andrew Street (519-271-0220)