Plants that Attract Beneficial Insects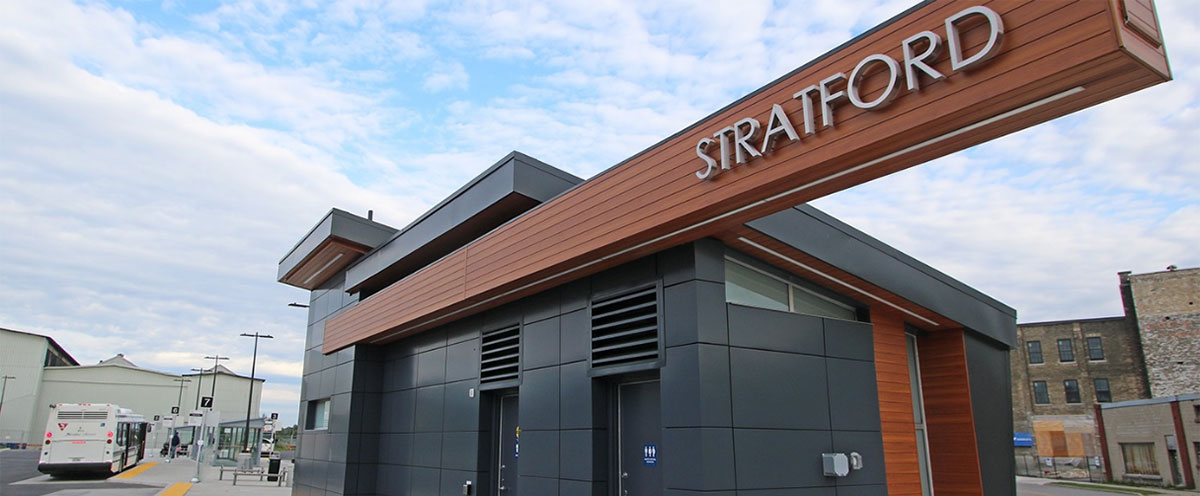 Insects require nectar and undisturbed soil habitat. The adults of many predatory insects must sip nectar or feed on pollen to have the energy to lay eggs. The larvae (in the case of ladybugs, the adults also) feed on aphids, caterpillars, thrips, mites, scales, mealybugs and other insects.
Bronny, Grade 6
Equally important is an ample supply of water for the insects. Research showed that aphid midges (Aphidoletes aphidimyza) laid considerably more eggs with a constant source of water than without. Shallow dishes filled with water or birdbaths and a couple rocks protruding from the water surface work really well. Of course good mulching practices provide habitat for all kinds of predacious beetles and other small animals.
| | | |
| --- | --- | --- |
| Botanical name | Common name | Insects attracted (common name) |
| Achillea spp. | Yarrow | Ladybugs, parasitic wasps, lacewings, syrphid flies |
| Ailanthus altissima | Tree of heaven | Syrphid flies, chloropid flies, braconid wasps, ichneumon wasps, lacewings |
| Ajuga reptans | Carpet bugleweed | Syrphid flies, ladybugs |
| Allium spp. | Allium | Parasitic wasps |
| Allium tanguticum | Vender globe lily | Syrphid flies |
| Alyssum spp. | Perennial alyssum | Lots |
| Amaranthus spp. | Love-Lies-Waiting | Ground beetles |
| Ammi majus | Queen Anne's lace | Parasitic wasps, pirate bugs, syrphid flies |
| Anethum spp. | Dill | Aphid midge, lacewings, ladybugs, syrphid flies, parasitic wasps, and many others |
| Angelica gigas | Angelica | Lacewings, lady beetles, sand wasps |
| Anthemis spp. | Golden marguerite | Parasitic wasps, tachinid flies, lacewings, ladybugs, syrphid flies |
| Agrostemma spp. | Corn cockle | Ladybugs, parasitic wasps |
| Asclepias spp. | Butterfly weed | Ladybugs |
| Aster spp. | Aster | Syrphid flies |
| Astrantia major | Masterwort | Syrphid flies, parasitic wasps |
| Atriplex canescens | Four-wing Saltbush | Lacewings, ladybugs, syrphid flies, sand wasps |
| Aurinia saxatilis | Basket-of-gold | Syrphid flies |
| Buddleia spp. | Butterfly bush | Lots |
| Calendula spp. | Calendula | Lots |
| Callirhoe involucrata | Purple poppy mallow | Lacewings, syrphid flies, parasitic wasps |
| Carum carvi | Caraway | Tachinid flies, lacewings, syrphid flies, parasitic wasps, damsel bugs |
| Ceanothus spp. | California lilac | Lots |
| Cheiranthus spp. | Wallflower | Lots |
| Chrysanthemum maximum | Shasta daisy | Lots |
| Chrysanthemum parthenium | Feverfew | Syrphid flies |
| Convulvulus tricolor | Morning glory | Syrphid flies |
| Coriandrum sativum | Coriander | Lacewings, ladybugs, syrphid flies, parasitic wasps |
| Cosmos bipinnatus | Cosmos | Big-eyed bugs, lacewings, ladybugs, damsel bugs, minute pirate bugs, tachinid flies, syrphid flies, parasitic wasps |
| Cosmos 'Diablo' | Cosmos Diablo | Lacewings |
| Cosmos 'Sunny Red' | Cosmos Sunny Red | Parasitic wasps |
| Coriandrum sativum | Coriander | Syrphid flies, parasitic wasps, pirate bugs, tachinid flies |
| Coreopsis spp. | Tickweed | Syrphid flies, lacewings, ladybugs, parasitic wasps |
| Crocus spp. | Crocus | Braconid wasps |
| Daucus carota Queen | Anne's lace (Wild carrot) | Lacewings, predatory wasps, minute pirate bugs, tachinid flies, ladybugs, syrphid flies, parasitic wasps, big-eyed bugs |
| Echinacea spp. | Coneflower | Lots |
| Eriogonum spp. | Wild buckweed | Syrphid flies, minute pirate bugs, big-eyed bugs, parasitic wasps, sand wasps, tachinid flies, chloropid flies |
| Erysimum spp. | Perennial wallflower | Lots |
| Euonymus japonica | Evergreen euonymus | Lacewings, chloropid flies, tachinid flies, syrphid flies, chalcidic wasps, braconid wasps, ichneumon wasps, ladybugs |
| Foeniculum vulgare | Fennel | Syrphid flies, lacewings, ladybugs, paper wasps, soldier bugs, parasitic wasps, big-eyed bugs, damsel bugs, minute pirate bugs, predatory wasps, tachinid flies, brachonid wasps, sand wasps |
| Hedera spp. | Ivy | Syrphid flies, tachinid flies, braconid wasps, sand wasps |
| Helianthus maximilianii | Prairie sunflower | Lacewings, ladybugs |
| Heliotropium arborescens | Heliotrope | Lots |
| Iberis spp. | Candytuft | Lots |
| Lavandula spp. | Lavender | Syrphid flies |
| Layia platyglossa | Tidytips | Parasitic wasps, pirate bugs |
| Limnanthes douglasii | Meadowfoam / poached egg plant | Syrphid flies |
| Limonium latifolium | Statice | Syrphid flies, parasitic wasps |
| Linaria vulgaris | Butter and eggs | Syrphid flies, parasitic wasps |
| Lobelia erinus | Lobelia | Syrphid flies, parasitic wasps |
| Lobularia maritima | Annual (Sweet) alyssum | Syrphid flies, lacewings, parasitic wasps, pirate bugs, chalcidic wasps, tachinid flies |
| Lychnis coronaria | Crown pink | Syrphid flies, parasitic wasps |
| Medicago sativa | Alfalfa | Minute pirate bugs, big-eyes bugs, damsel bugs, assassin bugs, lady bugs, parasitic wasps |
| Melissa officinalis | Lemon Balm | Tachinid flies, syrphid flies, parasitic wasps |
| Mentha pulegium | Pennyroyal | Tachinid flies, syrphid flies, parasitic wasp, damsel bugs |
| Mentha spicata | Spearmint | Syrphid flies, tachinid flies, damsel bugs |
| Monarda spp. | Beebalm | Syrphid flies |
| Nemophilia menziesii | Baby blue eyes | Parasitic wasps, pirate bugs, syrphid flies |
| Oenothera laciniata, O. biennis | Evening primrose | Ground beetles |
| Penstemon strictus | Rocky Mt. Penstemon | Ladybugs, syrphid flies |
| Petroselium crispum | Parsley | Tachinid flies, parasitic wasps, syrphid flies |
| Phacelia tanacetifolia | Phacelia | Tachinid wasps |
| Pieris spp. | Pieris | Ichneumon wasps |
| Polygonum aubertii | Silver lace vine | Tachinid flies, syrphid flies |
| Potentilla spp. | Potentilla | Syrphid flies, parasitic wasps, ladybugs, parasitic wasps |
| Reseda odorata | Mignonette | Lots |
| Robinia pseudoacacia | Black locust | Ladybugs |
| Rosmarinus officinalis | Rosemary | Syrphid flies |
| Rudbeckia 'Double Gold' | Gloriosa daisy | Syrphid flies |
| Ruta graveolens | Rue | Mud wasps, potter wasps, ichneumon wasps |
| Salvia spp. | Sage | Lots |
| Schizanthus spp. | Schizanthus | Lots |
| Sedum kamtschaticum | Orange stonecrop | Syrphid flies, parasitic wasps |
| S. spurium, S. album | Stonecrop | Syrphid flies |
| Solidago spp. | Goldenrod | Syrphid flies, tachinid flies, damsel bugs, predacious beetles, big-eyes bugs, ladybugs, spiders, parasitic wasps, long-legged flies, assassin bugs |
| Stachys spp | Stachys | Syrphid flies |
| Symphoricarpos spp. | Snowberry | Syrphid flies, tachinid flies |
| Tagetes tenuifolia | Marigold | Tachinid flies, ladybugs, parasitic wasps |
| Tagetes 'Lemon Gem' | Marigold | Ladybugs |
| Tagetes 'Golden Gem' | Marigold | Syrphid flies |
| Tanacetum vulgare | Tansy | Lacewings, ladybugs, parasitic wasps, pirate bugs, tachinid flies, insidious flower bugs, lacewings |
| Taraxacum officinale | Dandelion | Lacewings, ladybugs |
| Thymus spp. | Thyme | Lots |
| Trifolium incarnatum | Crimson clover | Minute pirate bugs, big-eyed bugs, ladybugs |
| Trifolium repens | White clover | Parasitic wasps |
| Verbena spp. | Verbena | Lots |
| Veronica spicata | Speedwell | Syrphid flies, ladybugs |
| Vicia villosa | Hairy vetch | Ladybugs |
| Zinnia elegans | Zinnia | Parasitic wasps, syrphid flies |
Reprinted & adapted with permission of the Society for Organic Urban Land Care
See also: Beneficial Insects and Gardening for Wildlife
Learn more about the insect world by exploring resources at the Stratford Public Library
19 St. Andrew Street (519-271-0220)