Putting the Garden to Bed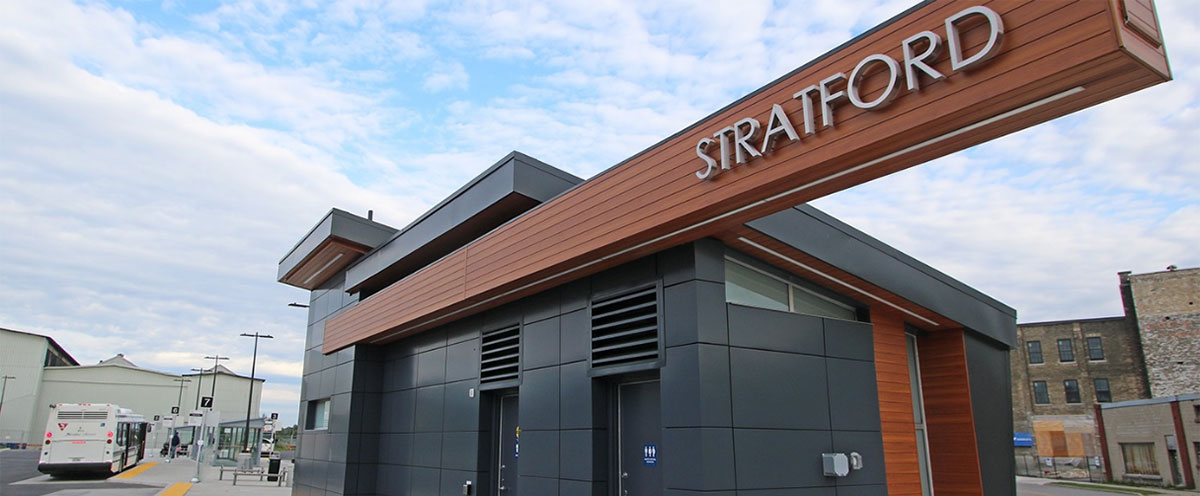 Along with our concept of the perfect lawn that hearkens back to the deer-gazed estates of England, we also have a vision of a neat and tidy autumn garden, cleared of all debris, ready for winter. In thriving natural growth areas from prairie grasslands to forests (including our own T.J. Dolan Natural Area and Meadowrue Corner) the exact opposite happens. The summer's plants are left standing to slowly decay over the winter, meanwhile providing shelter and food for a host of wildlife, right down to microscopic life forms. When spring and summer arrive, lush new growth appears from the healthy soil, and the "debris" from last year has disappeared. We can apply this natural strategy in our own gardens.
Help your garden do its job in the natural cycles of soil enrichment and ecosystem support. Instead of cutting down perennial growth, leave it standing – you'll be amazed at what goes on in your "winter garden!" Especially important for insects are the plants and habitat needed as winter shelter for a variety of butterflies and moths. The Mourning Cloak, Comma, Question Mark, Milbert's Tortoiseshell, and Red Admiral all hibernate in adult form in the shelter of tree bark or garden litter. Other butterflies will be in the cocoon or pupa stage, which may be anywhere in your garden, often in leaf litter, or clinging to a plant in the garden. What a shame to rake those up and dispose of them!
Seedheads left on flowers will bring a delightful variety of grateful birds. You'll have the pleasure of seeing chickadees, sparrows and finches coming for a winter feed. Coneflowers, sunflowers, globe thistle, black-eyed Susan, lavender, Russian sage, daisies, goldenrod, asters, and Joe Pye-weed are just a few that will help birds survive the winter. The leaves, stems and vines that were green and lush now provide important shelter for birds in harsh winter conditions, as well as ideal places for birds to forage for insects throughout the colder months. Insects are important as pollinators and as food sources in your garden. They too will welcome the shelter your winter plants provide.
Meanwhile the gradually decomposing plants have a job to do, improving the soil health of your spring garden. Nature supplies its own fertilizer, creating nitrogen, phosphorous and potassium from the decay of plants and organisms that have died, as well as providing necessary carbon. The decomposing plants not only add the big three, N, P & K, but also a whole multitude of micronutrients - like a multivitamin for your plants. During the winter, soil fungi continue working deep within the ground. They're converting organic matter to nutrients vital to your plants, providing them to the garden as needed. In the case of Nitrogen, special bacteria in the soil make nitrates available to plants through the decomposition of organisms. These bacteria exist naturally in healthy soil, but can also be increased in your garden and lawn through planting members of the legume family, such as clover, lupines, false blue indigo (a beautiful garden lupine), and sweet peas. All members of the legume family have nitrogen-fixing bacteria in nodes on their roots.
This is also why compost is so magical - it provides nutrients, healthy soil microbes, and improved soil structure. Leaving some dead material in the garden is simply like allowing some compost to develop in place. It takes a little longer this way, but nature isn't always in quite as much of a rush as we are! When spring arrives, any stalks still remaining can be cut into smaller pieces and added to the ground area. As soon as the blooms and foliage are underway, you'll be amazed at the way the leaf litter and stalks disappear.
A layer of leaves will also protect your soil by slowing down erosion by
water and wind, while acting as a mulch to hold moisture in, which helps the plants and prevents the soil from drying out. As your perennials begin their new season in the early spring, a leaf layer acts as a mini-nursery for young seedlings by providing protection and insulation from the sun and the cold. It even helps to leave a few branch and bark segments. Dead wood provides homes for many beneficial insects to lay eggs. Many of these unnoticed insects are important predators of insect pests in our yards. Dead wood also attracts woodpeckers, which will feed on insects from the dead wood. Doing double duty, they'll also keep an eye on your nearby trees that might have a few insect pests kicking around.
Instead of the rake and clippers, let your garden work this winter. Let the flower heads, plant and leaf litter provide food and welcome shelter for birds, insects and seedlings, let the plants shelter next season's butterflies, and let nature create fertilizer rich in N, P, and K, and a host of important micronutrients. A healthy garden can work for you, without requiring artificial pesticides and fertilizers. Be a part of the natural cycles in your garden ecosystem -and reap the rewards of birds, butterflies and healthier soil!
by Sheila Clarke, re-printed from the Stratford Gazette
Seek further information on natural gardening at the Stratford Public Library
19 St. Andrew Street (519-271-0220)