City of Stratford Marks National AccessAbility Week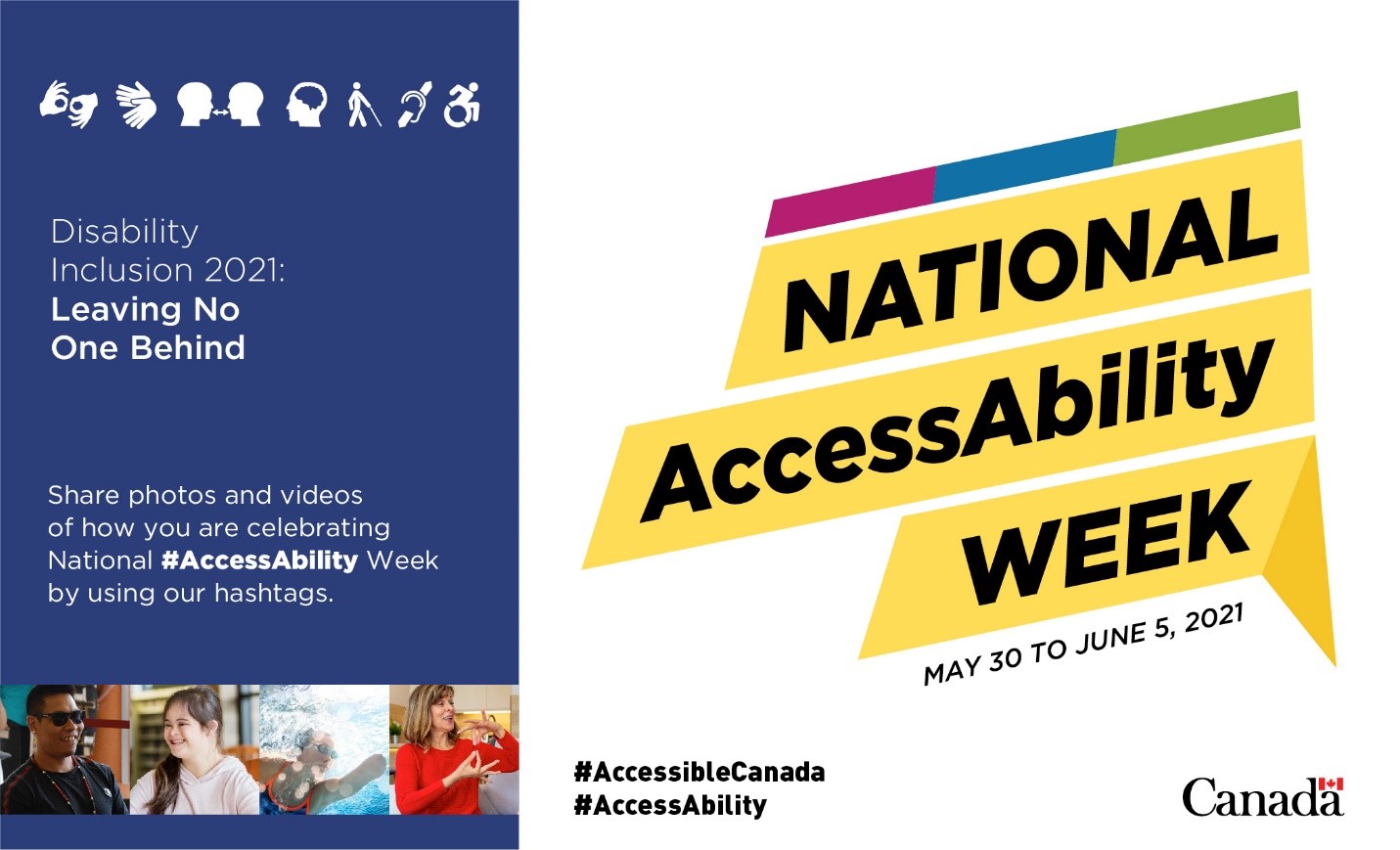 MONDAY, MAY 31 - NATIONAL ACCESSABILITY WEEK
National AccessAbility Week raises awareness about accessibility and inclusion of people with disabilities in Canadian communities and workplaces.
In 2021, National AccessAbility Week takes place from Sunday, May 30th until Saturday, June 5th.
This year, the City of Stratford will be highlighting accessible initiatives and contributions of the Accessibility Advisory Committee throughout the week.
Let's work together for a more #AccessibleCanada.
Find out more about National AccessAbility Week at the Government of Canada website.
TUESDAY, JUNE 1 - STRATFORD ACCESSIBILITY ADVISORY COMMITTEE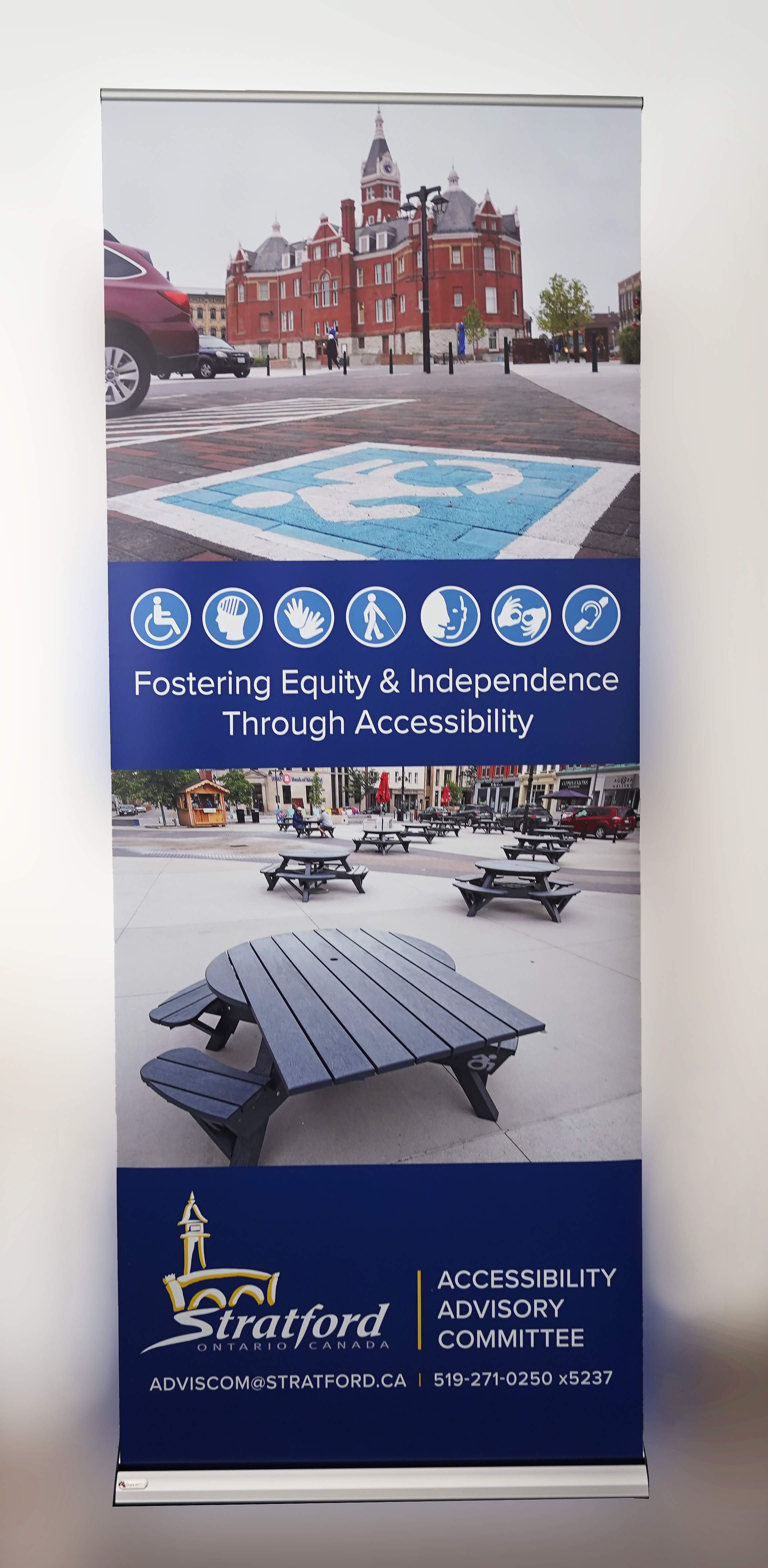 The Stratford Accessibility Advisory Committee advises Council on issues related to the identification, removal and prevention of barriers in our community and improving access to municipal programs and services.
The Accessibility Advisory Committee has made a number of recommendations to remove and prevent barriers in the City of Stratford.
The Committee also recognizes annually a business or organization that has worked to make its space or service more inclusive for persons with disabilities, or an individual who has demonstrated a commitment to improving accessibility and inclusivity.
In 2020, the award was presented to Infinity Dance for its accessible studio, as well as its Dance-Ability program, which promotes individuality, freedom of movement and artistic expression for students of all ages facing physical or mental challenges.
Check back this week for more information on their initiatives and if you are a person with a disability interested in service on this committee please visit our advisory committees page and complete an application.
WEDNESDAY, JUNE 2 - ACCESSIBLE AMENITIES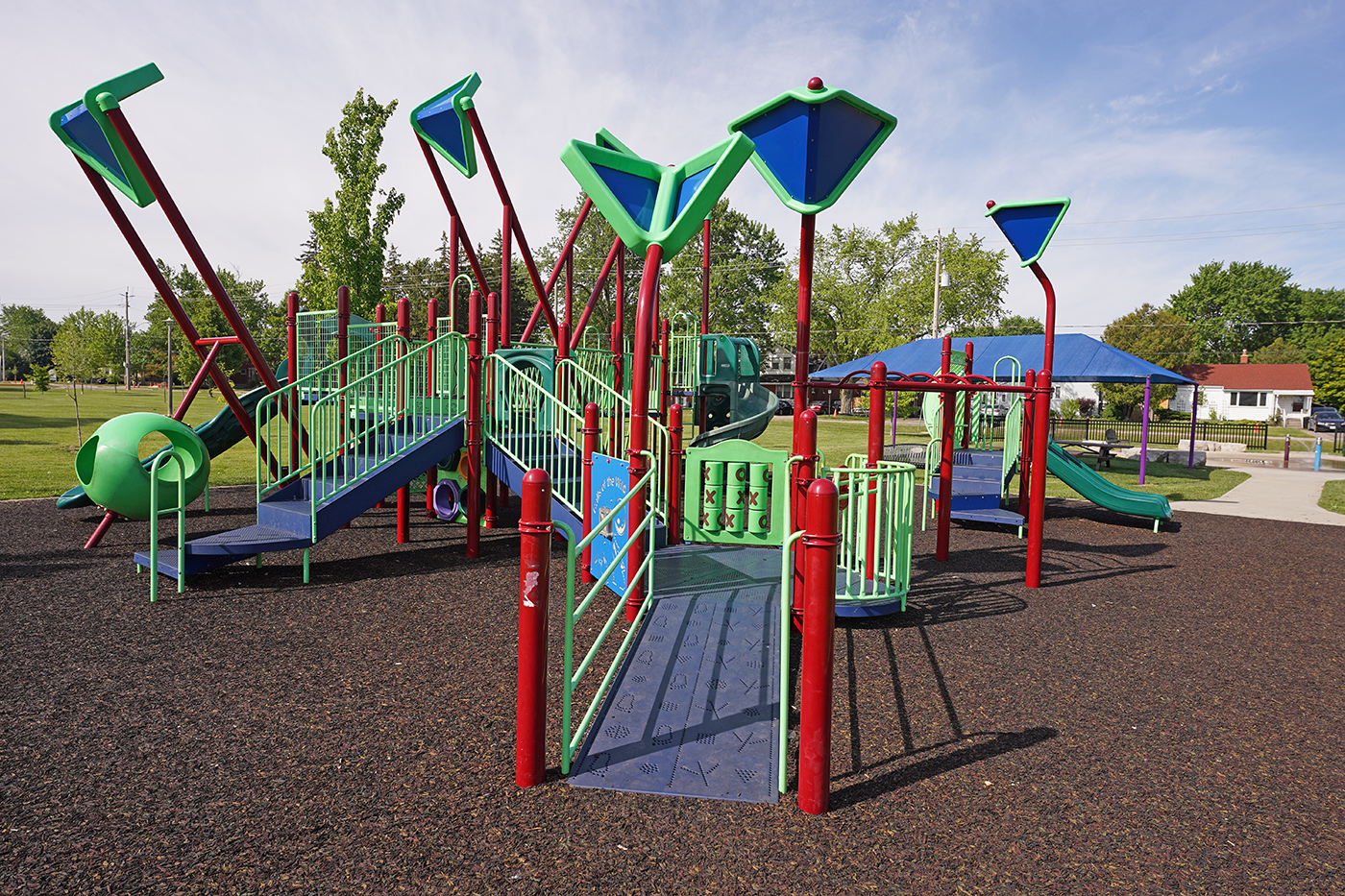 The City of Stratford and the Accessibility Advisory Committee have worked to ensure accessible amenities such as accessible tables and playgrounds are available for all persons.
Thanks to the Stratford Economic & Recovery Task Force, there will be five accessible picnic tables located in Market Square, three accessible tables on Tom Patterson Island and two accessible tables within Memorial Gardens.
Some of our playgrounds are accessible, and others have accessible features.
Let's work together to make accessibility a reality in our community.
THURSDAY, JUNE 3 - RESPECT THE SPACE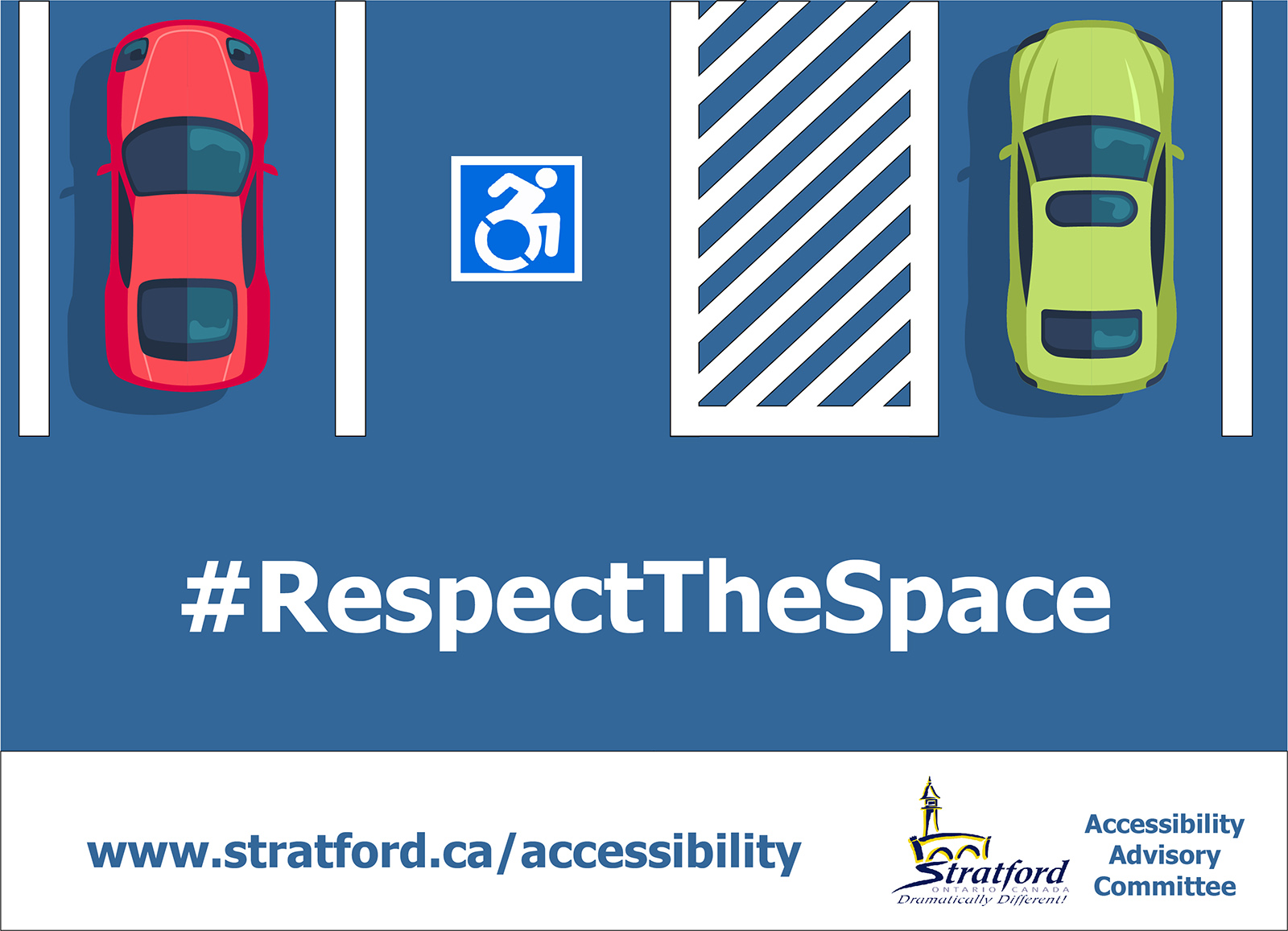 With its #RespectTheSpace campaign, the Accessibility Advisory Committee is highlighting the importance of leaving accessible parking spaces open for those who are legally entitled to use them.
Please do the right thing. Accessible parking spaces help to reduce barriers for people living with disabilities. You can help remove these barriers.
Respect the designated parking spaces and the people who need to use them.
For more information, visit our Accessibility Advisory Committee webpage.
FRIDAY, JUNE 4 - ACCESSIBLE PARKING PERMIT POLICY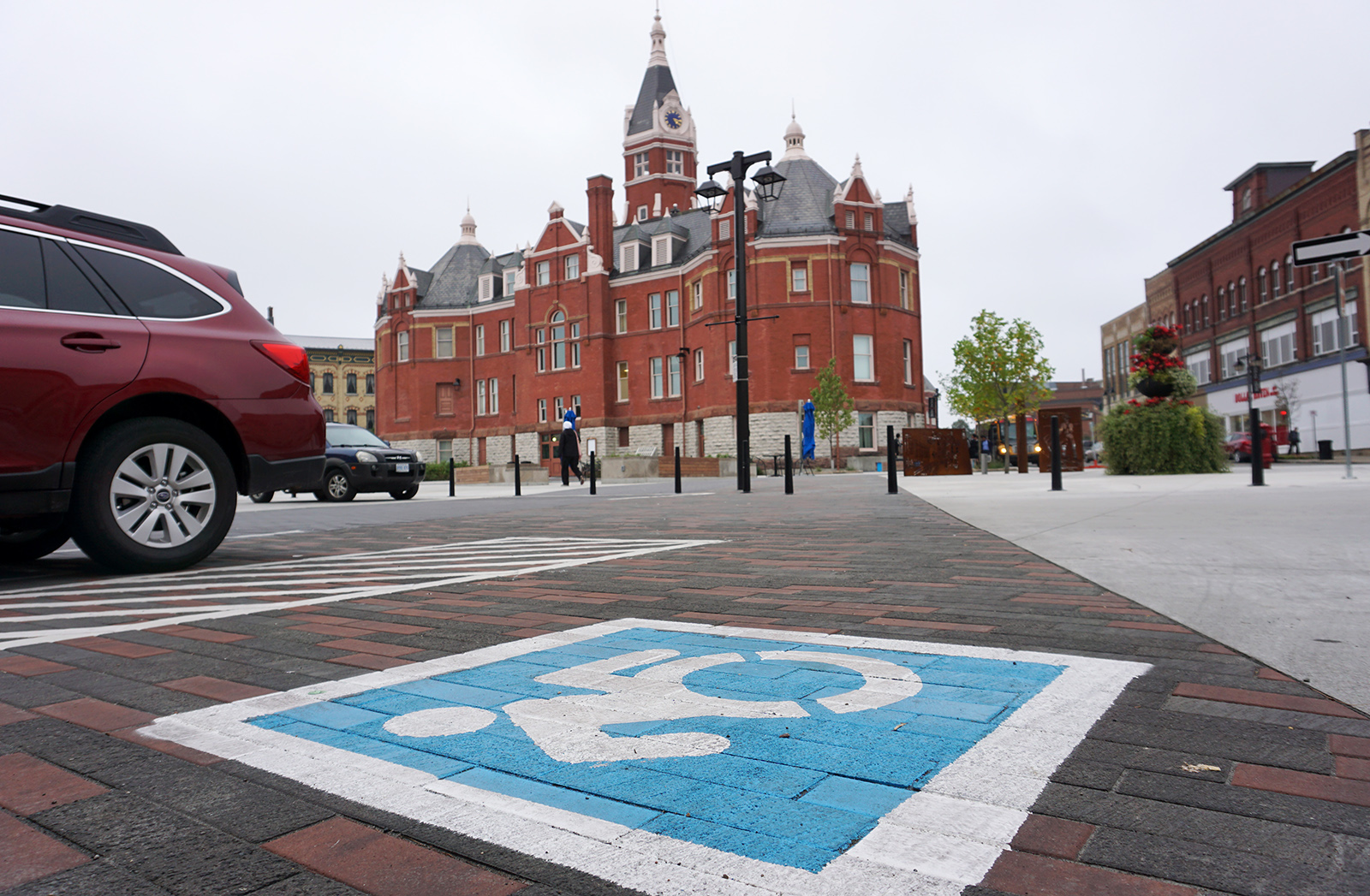 The City of Stratford, following a recommendation from the Accessibility Advisory Committee, has adopted an Accessible Parking Permit Policy which allows those holding a valid accessible parking permit to park for free in a legal parking space in the City.
That includes not only the 40 designated accessible parking spaces in the downtown core, but any other legal municipal parking space.
The accessible permit must be displayed on the dash/visor of the vehicle when parking.
SATURDAY, JUNE 5
The City of Stratford is continually working to improve accessibility and remove barriers for citizens with disabilities. We recognize the diverse needs of our community and strive to provide municipal services and facilities that provide equal opportunities for all.
National AccessAbility Week is ultimately about more than just one week a year. It is a call to respond purposefully to build a society where barriers to inclusion are removed, and to ensure the independence, self-esteem, dignity, and security of all of our citizens. Thank you for following along and for helping us to recognize National #AccessAbility Week.