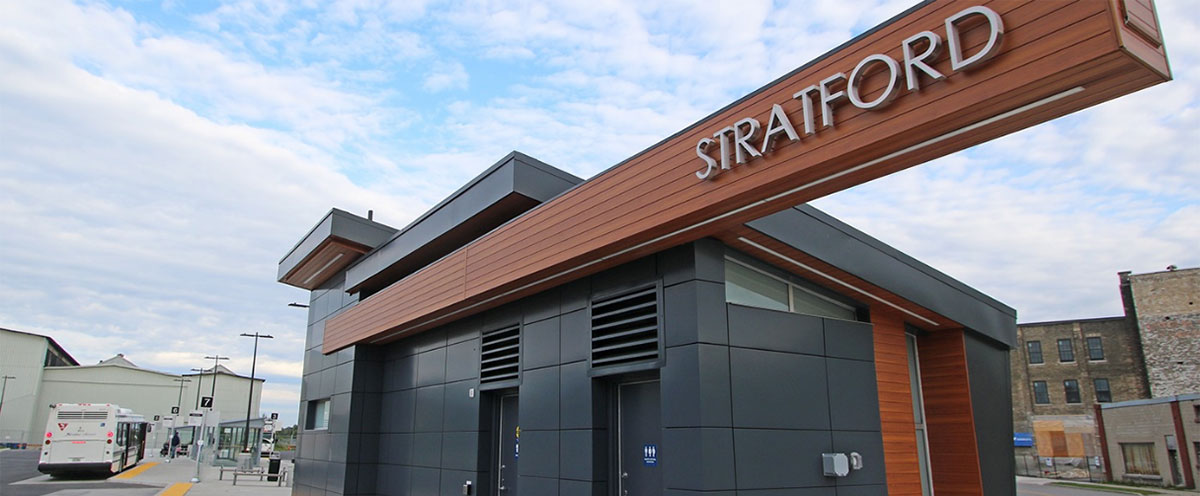 The Stratford Lakeside Active Adults Association (55+) is an organization for individuals to participate in a variety of activities, day trips, services, and special events. The Association's mission is to provide enjoyment for all, and encourage the concept of wellness.
Activities are hosted at the Burnside Agriplex and are open only to paid members who are fifty-five years of age and older, as well as those not yet fifty-five years of age but completely retired.
Location: Burnside Agriplex
Address: 357 McCarthy Road
Direct Phone: 519-271-4310
General Hours of Operation (Office): Monday - Friday, 8:30am - 12, and 1 - 4:30pm
General Hours of Operation (Facility): Monday - Friday, 8:30am - 11pm, Saturday, 7am - 11pm
Sunday, 9am - 11pm
Check our closures and cancellations page for up-to-date information
Become a Member
The membership year runs January 1 to December 31. The annual membership can be purchased during the following periods, at the flat rates:
$25 per person up untl January 31, 2022
$30 from February 1 - December 31, 2022
Please note that some activities have minimal participation fees.
If you wish to become a member or have additional questions, visit the Burnside Agriplex, 357 McCarthy Road office, Monday through Friday from 8:30am - 12 and 1pm - 4:30 pm or call 519-271-4310.
Board of Directors, 2022 Executive Committee
President, Trudy Jonkman
Vice President, Denny Miller
Secretary, Pat Turnball
Treasurer, Howard Famme
Directors, Ray Dietrich, Grant Hernden, Wendy Orr, Ron Osborn, Wilf Smyth
Program Manager, Brad Hernden
To get in touch with one of our board members, please call 519-271-4310.
Committee Meeting Schedule
To be confirmed.
All meetings are held at the Stratford Burnside Agriplex.
---
News Items
Closure of the Stratford Agriplex - January 5, 2022
In response to recent trends that show a rapid increase in COVID-19 hospitalizations, the Province of Ontario is temporarily moving into Step Two of the Roadmap to Reopen with modifications. Read more: https://covid-19.ontario.ca/public-health-measures#overview

As of January 5, 2022 at 12:01 a.m. indoor recreation and community centres will close for at least 21 days (until January 27) subject to trends in public health and the health system.

As a result, we have decided to delay the launch of all programs at the Agriplex including active adult (55+) activities. For greater clarity, we will not re-open tomorrow, as previously scheduled, and remain closed at least until January 27.

For those who have already registered for recreation activities over the period of January 4 - 27, we will move to cancel your registration. No action is required from your end. Where a fee was paid for the activity, we will apply the refund to a credit on your account to be used at a later date, unless you let us know you prefer otherwise. We will start to process activity cancellations and refunds as of tomorrow morning.

We will work to re-deploy some of the SLAAA Facebook Live programs offered during other closure periods to help our members remain connected and engaged online. More to come on these programs in the next few days.
Available Activities
To participate in activities, you must be an active member and register in advance online using our Recreation Registration. You can also register by visiting our front desk or by calling 519-271-4310 during office hours.
Proof of Vaccination required at Agriplex as of September 22
Starting September 22, 2021, the City of Stratford will comply with the Province of Ontario's mandate to require proof of full vaccination against COVID-19 prior to entering indoor recreation facilities. This includes the Stratford Agriplex. To support a smooth admission into the Agriplex, here will be your steps to enter:
Step 1: Present Proof of Vaccination
Step 2: Show Proof of Identity (Birth Certificate, Citizenship Card, Driver's License, Government (Ontario or other) issued identification card, including Health Card, Indian Status Card / Indigenous Membership Card, Passport, Permanent Resident Card)
Step 3: Follow active screening registration at the Main Office
Step 4: Follow safety measures while indoors including wearing a face covering and physical distancing

Also, just a reminder that to attend any active adult activity, you must pre-register via our online recreation registration. Our weekly activity schedule can be found below.
- - -
On September 1, 2021, the Province of Ontario announced that proof of full vaccination against COVID-19 (two doses, plus 14 days) will be required to access certain indoor public settings, starting Wednesday, September 22, 2021. Here's how that will impact the use of City of Stratford's indoor recreational facilities:

With limited exceptions, proof of full vaccination and ID will be required to enter the Stratford Rotary Complex, the Allman Arena, the Dufferin Arena and the Agriplex. Those who are not fully vaccinated (two doses of vaccine plus 14 days) or who choose not to disclose their vaccination status will not be permitted to enter.

Anyone entering those recreational facilities will also be actively screened, which means health and COVID-related questions will be asked prior to entry. These requirements apply to anyone entering the facilities, including participants, players, coaching staff, team staff, parents/guardians, volunteers, officials and spectators.

EXEMPTIONS
1. Individuals who cannot receive the vaccine due to medical exemptions will be permitted entry with a doctor's note until recognized medical exemptions can be integrated as part of a digital vaccine certificate.
2. Children who are under the age of 12 and unable to be vaccinated will be exempt.
3. Patrons under 18 years of age who are entering the indoor recreational facility solely for the purpose of actively participating in an organized sport will not be required to show proof of vaccination.
4. Patrons of the Saturday Farmers Market at the Agriplex will not be required to show proof of vaccination.
5. Individuals who are entering a City recreational facility solely for the purpose of using the public washrooms will not be required to show proof of vaccination.

Other safety measures, including the requirement for face masks and proper physical distancing, will still apply to anyone entering these recreational facilities. The City of Stratford will employ a security firm to support our staff in verifying proof of vaccination at our facilities.

Individuals can provide proof of immunization by downloading or printing their vaccine receipt from the provincial booking portal at https://covid19.ontariohealth.ca. Those who need assistance to obtain their receipt can call the Provincial Vaccine Contact Centre at 1-833-943-3900.

The Stratford Public Library is also offering to help citizens access their vaccine receipts, and print them free of charge.

For more details on the provincial requirement to show proof of vaccination, please visit https://news.ontario.ca/en/release/1000779/ontario-to-require-proof-of-vaccination-in-select-settings
Return to Activities in August, Frequently Asked Questions (FAQ)
To support a safe return to activities starting the week of August 3, please be advised of the following:
Face coverings - Face coverings and/or masks covering the face from nose to chin, must be worn while indoors. Face coverings should not be removed unless we have noted an exemption to this within the activity.
Food/drink - participants may bring water to drink, but food and other refreshments are not permitted to be consumed while indoors.
Activity Schedule - View active adult weekly activity schedule.
Registration - You must register individually for any activity you wish to attend from one week to the next.
Membership - For those who wish to participate in our activities, you must be a member of SLAAA. If you've already purchased your membership for the year, you're all set. If you have yet to purchase a membership, you may do so through your online account, or by calling our office at 519-271-4310 and paying over the phone. The membership fee from now until the end of the year is pro-rated at $10.
SLAAA Committees - Currently, there are no committee meetings scheduled, and the status of each SLAAA Committee (Advisory, Special Events, Senior Games, Travel) is not confirmed. We will use August to safely re-start activities, and details on Committees will be released when the time is right.
We take the health and safety of our members, guests and staff seriously. In keeping with current government regulations to stop the transmission and spread of germs, everyone attending the Agriplex must strictly follow these instructions:

Do not attend the facility if you are unwell or sick
Help stop the spread of germs by washing your hands properly and frequently, cough into your sleeve, and sanitize your hands before entering and upon leaving the facility
Maintain physical distancing from any staff or person not within your social bubble
Wear a face covering upon arrival and when indoors (some exceptions may apply during the activity)
Read Screening Questions
Sign-in at Office Reception
The consumption of food and drink, other than water, will not be permitted while indoors.
Sign in or Create a New Account

Active Adults Activity Schedule (effective August 3, 2021 unless otherwise indicated)

| Activity | Day | Time | Location | Cost | Registration |
| --- | --- | --- | --- | --- | --- |
| Billiards | Monday - Friday | 9am - 4pm | Billiards Room | $25 per year | Reserve |
| Bridge - Contract | Monday, Wednesday, Friday | 1 - 4pm | Second Floor Hall | $.25 per session | Reserve |
| Bridge - Duplicate | Tuesday | Under consideration for Winter | | | |
| Bridge - Social | Wednesday and Friday | 1 - 4pm | Second Floor Hall | $.50 per session | Reserve |
| Carpet Bowling | Friday | 1 - 3pm | Market Hall | $.50 per session | Reserve |
| Cribbage | Thursday | 1 - 4pm | Second Floor Hall | $.50 per session | Reserve |
| Crokinole | Thursday | 1 - 3pm | Market Hall | $1 per session | Reserve |
| Euchre - Recreational | Tuesday | 1 - 4pm | Market Hall | $.50 per session | Reserve |
| Euchre | Saturday | Under consideration for Winter | | | |
| Lapidary | Monday - Friday | 9am - 12pm, 1 - 4pm | Lapidary Workshop | $30 one-time membership | Reserve |
| Line Dancing - Intermediate | Monday | 9 - 10:15am | Market Hall | $4 per session | Reserve |
| Line Dancing - Beginner | Monday | 10:30am - 12pm | Market Hall | $4 per session | Reserve |
| LivFit Exercise | Wednesday | 10:30 - 11:30am | Market Hall | $8 per session | Reserve |
| Low Impact Fitness | Wednesday and Friday | 11:15am - 12pm | Second Floor Hall | Free | Reserve |
| Pepper | Monday | 9:30am - 12pm | Second Floor Hall | $.50 per session | Reserve |
| Pickleball | Monday - Friday | Varies | Fieldhouse | $75/season | Reserve |
| Shuffleboard | Monday | 1 - 3pm | Market Hall | $.50 per session | Reserve |
| Solo | Wednesday | 1:30 - 4pm | Market Hall | $.50 per session | Reserve |
| UFO Craft Club | Tuesday | 1 - 3pm | Boardroom | Free | Reserve |
| Woodcraft | Monday - Friday | 9am - 12pm, 1 - 4pm | Woodcraft Workshop | $30 per year plus $2 per day | Reserve |
Pickleball Program
We are pleased to announce the return of Pickleball this fall, starting October 4, 2021.
Activity Season
October 4, 2021 - April 30, 2022 (date exceptions will apply)
Activity Fee
$75 per person for the season plus an active SLAAA Membership. The SLAAA Membership is $10 from October 1 - December 31, 2021 and can be purchased online, by phone, or in office.
A change from year's past, the first two weeks of pickleball will not be free. Both memberships are due on or before the last business day before the start of your first game. No exceptions.
If you are unsure of the status of your SLAAA membership, please call 519-271-4310, Monday - Friday, 8:30am - 12pm and 1 - 4:30pm.
Pickleball Play Details
In 2021-22, we will offer two different ways to get involved in pickleball:
Open Play - Registrants are to organize their own playing groups and games. See below.
Round Robin - Registrants will play with others having similar recreational abilities (not competitive), and games will be randomly coordinated. See below.
Open Play
Each open play session will be limited to a maximum of 32 or 64 registrants, and registrants are expected to organize their own playing groups and games. Staff will not organize matches.
You will register in the session as an individual player (no need to register a team - everyone registers individually).
We do suggest you pre-organize a group of 4 players who will show up in the same session, so you'll have people to play in a doubles match.
Open Play is available to players of all abilities.
Round Robin (Recreational)
The purpose behind a round robin is to play others at random, in the spirit of having fun and being social. Each recreational round robin session will allow 64 players to compete in shorter, timed games.
Register in the session as an individual player (no need to register a team - everyone registers individually).
Once at the session, you will be randomly selected to play with others on teams.
Players will move from court to court after a set time.
How to Register for Pickleball - Step 1 of 2 (Buy a Membership)
Step 1 - you'll need buy a 2021-22 Pickleball and SLAAA membership (if not already purchased for the year).
Log into your Online Recreation Registration account.
Click on "My Info".
Click on the name of the member you want to buy and assign a membership.
On the screen "Organization Member Detail", you should see the family member you just selected.
Click on "Buy Membership" - a light grey button in the right-hand corner.
Choose the membership you wish to purchase.
Continue through the shopping cart process.
You can add a number of purchases into your cart before checking out. Just make sure to repeat instructions #2 - 6 above to correctly assign the membership to the right family member.
If you are a member but do not have an online account, please contact our office at 519-271-4310, Monday - Friday, 8:30am - 12pm and 1 - 4:30pm. We will help you to activate your account and password.
How to Register for Pickleball - Step 2 of 2 (Register to Play)
Step 2 - once you have successfully purchased your 2021-22 Pickleball and SLAAA membership, you can register to play. Follow these steps:
Log into your Online Recreation Registration account.
Click on "Book Me".
Click on "Register" to see our "Active Adults (55+) link under "Select a program or facility".
Click on the "Active Adults (55+)" link to be taken to the list of activities you can register into.
Search for your preferred activity and register.
If you are a member but do not have an online account, please contact our office at 519-271-4310, Monday - Friday, 8:30am - 12pm and 1 - 4:30pm. We will help you to activate your account and password.
How far in advance can I register?
You can pre-register anytime after 12pm on the Friday before the next week of play.
How to Withdrawal/Cancel your Registration
New in 2021, registrants can withdrawal from an activity through their online registration recreation account. To withdrawal, follow these steps:
Log into your Online Recreation Registration account.
Click on "My Info".
Click on the name of the member you'd like to withdrawal.
On the "Organization Member Detail" screen, scroll down until you see the section "Schedules". Click on this title.
By default, you'll see a calendar view of your schedule, and a listing of family members. Click on the family member you'd like to like to withdrawal, and select "Switch to List View". If you stay on the calendar view, you'll only be able to see course registrations, and not have the ability to withdrawal.
On List View, you'll see the name of the courses you've registered for. Under the "Action" column, click "Actions" and the withdrawal option will be there.
Click on "Withdrawal". A withdrawal confirmation will appear noting you've successfully withdrawn.
Proof of Vaccination, Safety Measures
Starting September 22, 2021, the City of Stratford will comply with the Province of Ontario's mandate to require proof of full vaccination against COVID-19 prior to entering indoor recreation facilities. This includes the Stratford Agriplex.
In keeping with current government regulations to stop the transmission and spread of germs, everyone attending the Agriplex must strictly follow these instructions:
Do not attend the facility if you are unwell or sick
Help stop the spread of germs by washing your hands properly and frequently, cough into your sleeve, and sanitize your hands before entering and upon leaving the facility
Maintain physical distancing from any staff or person
Wear a face covering upon arrival and when indoors.
Although face coverings are not required when on the courts and engage in activity, players are required to wear face coverings when off the court.
Provide Proof of Vaccination against COVID-19
Read Screening Questions
Sign-in at Office Reception
The consumption of food and drink, other than water, will not be permitted while indoors.
SLAAA Pickleball Activity Schedule

| | | | |
| --- | --- | --- | --- |
| Day | Time | Type | Registration |
| Monday, Wednesday, Friday | 9 - 10:30am, 10:45am - 12:15pm | Open Play | Reserve |
| Tuesday | 9 - 10:30am | Round Robin (Recreational) | Reserve |
| Tuesday | 10:45am - 12:15pm | Open Play | Reserve |
| Thursday | 10:30am - 12pm | Round Robin (Recreational) | Reserve |
| Thursday | 12:30pm - 2pm | Open Play | Reserve |
---
Facebook Live Web Streaming
We are offering some activities via Facebook Live web streaming. This means you can watch and complete our activities/classes from the comfort of your own space.
A variety of activities have been previously recorded through a Facebook Live Stream. Click here to view.
Facebook Live Schedule

| Activity | Date | Time | View |
| --- | --- | --- | --- |
| LivFit Exercise with Diane | Thursdays | 9:00am | Facebook Live |
| Flow Yoga with Becca | Thursdays | 10:15am | Facebook Live |
| Chair Yoga with Becca | Thursdays | 11:15am | Facebook Live |
| Bingo with Jeff | Thursdays | 1:30pm | Facebook Live |
| Music with Dayna Manning | Saturdays | 10 - 10:30am | Facebook Live |
| Sunday Roast Sessions with Andrew Mavor | Sundays | 1 - 1:45pm | Facebook Live |
---
Day Trips
March 15, 2020 - Due to the COVID-19 pandemic, all day trips are cancelled until further notice.
Our Travel Committee meets monthly to brainstorm and plan new and interesting day and overnight travel. Everyone is welcome on our trips, as you do not need to be a member of S.L.A.A.A. to join us.
All travel requires pre-registration and payment prior to departure. If you're interested in traveling with us, please visit our main office at the Stratford Agriplex during regular business hours to book your seat. Learn how to secure your spot, and review our refund policy.
Each excursion has a registration deadline and details are indicated below. Refunds will only be issued if a trip is cancelled and/or your vacant seat can be filled by another traveler. TICO #4576559.
"I haven't been everywhere, but it's on my list" - Susan Sontag
Trip Schedule
We produce Travel Bulletins twice a year, representing trips occurring within a 6-month period. In each bulletin, you will find trip details, departures/arrivals, and registration fees. A paper copy of the bulletin can be picked up in office at the Burnside Agriplex, 357 McCarthy Road during office hours.
How to Secure Your Seat
Those wishing to secure a seat on a S.L.A.A.A. trip must make payment at the time of booking. We will no longer accept trip registrations without payment. This will help us eliminate spots being reserved for trips that are never paid for and therefore, taking a seat from another potential passenger.

For information on how to attend and/or register for programs, please click here.
Waitlist
When a trip is full, we will maintain a waitlist. Should a seat become available, the person next in line on the waitlist will be contacted to register and pay. Payment is not required to add your name to the waitlist.
Payment Options
Cash, cheque, debit, credit card. We can take credit card payments over the phone at 519-271-4310.
Refunds
A full refund will be issued upon:
A trip being cancelled;
An illness of a passenger, having notified the registration office prior to the trip, and the office being able to fill the vacant seat.
Sunday Roast Sessions
Below is a listing of the dishes prepared as part of our Facebook Live Sunday Roast Sessions with Chef Andrew Mavor
February 7, 2021 - Hot and Sour Soup
Hot and Sour soup is one of the ultimate winter comfort foods. For some reason a bowl of this when you're down or its cold out is pretty much perfect. It sorta just feels…. right.
I don't know how to explain it but the mix of ginger, sour, spicy, mushroomy depth and rich but light nourishment is a really ideal thing to knock out in the late afternoon when you're feeling like something potent but homey for dinner.
Also, it's the first thing that comes to mind any time I see a box of corn starch.
Tools:
Pot

Bowl for rehydrating mushrooms

Strainer for chili oil

Whisk
Ingredients:
10 cups chicken broth / vegetable broth

1 cup dry black fungus mushrooms

¼ cup dry seaweed (optional but I like it)

1 cup fresh shiitake mushrooms or oyster mushrooms

1 can bamboo shoots

1/2 cup rice vinegar or cane vinegar

1/4 cup soy sauce

2 tbsp minced ginger

1 teaspoon chili garlic sauce or hot sauce

1/4 cup cornstarch, dissolved in ½ cup of the broth

2 large eggs, whisked

8 ounces firm or medium-firm tofu

4 green onions

1 teaspoon toasted sesame oil

1 tbsp chili oil (puree 1 tbsp hot chili into ½ cup oil, simmer then strain)

1 tbsp white pepper

Bean sprouts (optional)

Salt to taste
Method:
Submerge any dry ingredients like mushrooms or seaweed in water to cover and rehydrate

Let sit 10 mins and proceed with recipe

Combine broth (except 1/2 cup), ginger, garlic chili sauce and vinegar in pot and bring to simmer

Make corn starch slurry with remaining broth and slowly combine with broth

Add soy sauce, sesame oil, white pepper and bring to simmer to allow to thicken

Dice tofu to ¼ inch size

Drain mushrooms and slice thin

Add bamboo shoots, tofu and mushrooms

Bring back to simmer

Cook 20 mins

Add bean sprouts if using

Check seasoning

Top with thin sliced green onions and chili oil
April 5, 2020 - Parker House Rolls
Light, buttery, classic dinner rolls
Difficulty - Easy / Medium
This quick, enriched bread is a great comfort food. About an hour and a half start to finish, it only requires about 15 minutes of active work and is really eye catching, especially if presented in a cast iron pan. Scale this down if you're cooking for fewer, and feel free to make the dough into different shapes or bake them spaced out on a baking sheet, they make great sandwich and burger buns.
Ingredients:
T yeast
1 cup warm milk
1/4 cup melted butter, plus a little more for brushing on later.
3 T sugar
1.5 t salt
1 egg
3.5 cups flour
Method:
Bloom yeast in warm milk
Whisk in egg, sugar, melted butter
Slowly add flour, folding together
Sprinkle in salt
Knead and fold
Wait for dough to double in size (45 mins or so)
Preheat oven to 350
Divide dough into 8-12 equal sized balls
Shape by rolling and folding
Place into lightly oiled baking pan, spacing apart by 3⁄4 inch
Brush lightly with melted butter
Place in oven
Cook until done (25 mins)
April 12, 2020 Meatloaf - Basic homestyle
An easy crowd pleaser
Difficulty - Easy
Meatloaf. It creates a sense of awe and wonder when you say the word.... Just kidding. But it IS awesome, easy, and a great quick to prep meal. Plus the leftovers aren't so bad either! Don't worry if you don't have all the spices on hand, you can substitute savory for oregano, general Italian spice for all spices etc. There's nothing super crucial, so use your imagination or stick to the script if you want to!

NOTE: after cooking, there will be a large amount of liquid left over that can be made into a thickened sauce - don't throw it out!
Tools:
Toaster
Knife and cutting board
Bread pan (standard small loaf)
Oven
Food processor (optional)
Stand mixer (optional)
Tin foil
Ingredients:
2 lb lean ground beef or 2.5 lb medium
ground beef
1 T oil
2 large onions
2 cloves garlic, or one teaspoon garlic
powder
3 slices bread
2 eggs
1 T worcestershire or maggi
2 T sugar
1/4 can tomatoes (7.5 oz, or ⅔ cup)
½ cup milk
1 T ground pepper
1 T oregano
1 t chilli flakes
1 T smoked paprika
1 T salt
1 T oil
Method:
Mince onion and add to pan with oil. Cook on medium until translucent.
Toast bread
Let bread and onions cool, preheat oven to 375
Chop and smash bread, or pulse in food processor
Add bread crumbs and onions to bowl or stand mixer with paddle if using
Beat eggs and add to mix
Mince and add garlic, milk, worcestershire, tomatoes, spices, pepper, sugar and salt
Mix aggressively until a paste is formed
Add beef
Mix aggressively to attain a uniform mixture
Add to pan, forming into loaf
Wrap with foil and place in oven
Cook until internal temp of 155 is reached
Pull out and rest, allowing to cool slightly to prevent crumbling
Pour off liquid and reserve
April 19, 2020 - Triple Down
Mayonnaise - Basic
Super quick and easy utility mayo, easy to modify
Difficulty - Easy

If you have mayo you have a sandwich. You also have dips. You also have salad dressing. It's a pretty magic transformation of simple ingredients into something essential in the home kitchen.

NOTE: this basic version will take a ton of different modifiers. Roast garlic, smoked paprika, lime zest, black pepper and onion, tarragon, saffron… the list is endless.

Tools:
Blender or food processor or immersion blender
Bowl
Ingredients:
1 whole egg
2 t salt
1.5 t sugar
1 t black pepper
1 t mustard
2 T vinegar
1.5 cups oil
Method:
Add egg to mixer or bowl, depending on what you're using
Add all ingredients except oil
Begin blending
Slowly drizzle in oil into centre of mixer or into the "eye" of the immersion blender, etc - use dripper if you
have problems *see note below
Add oil slowly until mixture becomes close to solid, mixture will pale as the emulsion sets up
Stop when desired consistency is set
Season to taste
* Building a stable emulsion is a skill based on patience and timing, but there are ways to make it painless even if you're a novice. An easy way to control your speed is to make a tiny nick or hole in the bottom of a plastic container like a yoghurt or sour cream container, and hold it above your blender then pour your oil into that. If you have wrist problems or a hard time with controlling the speed of the dripping, this really helps.

Vinaigrette - Basic
Super fast and easy salad dressing or finishing sauce for pasta etc
Difficulty - Easy

This is less a recipe and more of a proportion. Modifications are key here and this super basic recipe is really a template - the idea is to keep the ratio the same, or adjust it to taste according to what you like.

The golden ratio is 3:1 fat to acid, and this ratio is expressed in the recipe below.

NOTE: this basic version will take a ton of different modifiers. Acids include lemon juice, lime juice, all types of vinegar, reduced wine, etc etc. Oils can be changed and blended to use what you have on hand - combine neutral vegetable oil with any combination of other lipids like sesame oil, bacon fat, olive oil, grapeseed oil, duck fat, brown butter, etc etc.
If you want to swap in a modifier, add it in and subtract from the category you're adding to. Want to add some olive oil? Go for it, but stick, approximately, to the 3:1 ratio.

Different acids "taste" differently - you'll find that a 3:1 ratio of lime juice to grapeseed oil tastes substantially more acidic than the same ratio of red wine vinegar to olive oil. This ratio is a great starting point but adjust according to your own taste buds.

Tools:
Blender or food processor or immersion blender
Ingredients:
3 cups oil
1 cup red wine vinegar
1 T salt
2 t sugar
1 T black pepper
Method:
Combine ingredients and shake vigorously, blend, etc.
Quick Pickles - Basic
A standard brine for fast and easy preservations to be stored in the fridge
Difficulty - Easy

Fridge pickles are fast and easy to make, and give you the ability to save an "overage" of veg for a rainy day. These will keep almost indefinitely in the fridge, hence the name. Adjust your technique based on the vegetable to be pickled - IE if pickling carrots, add them to the boiling brine for a short time. If pickling cucumber or peppers, both softer vegetables, boil the brine and simply pour over top of the vegetable to be pickled.

This brine is based on a 2:1 ratio of water to acid.

NOTE: add extra aromatics or change the included ones based on where you want to take your flavors - really good combos are cumin with a touch of cinnamon, dill and garlic, coriander seed and chilli pepper, etc.

Tools:
Pot
Heat proof container to pickle in
Knife
Cutting board
Ingredients:
2 cup white vinegar
4 cups water
4 T salt
2 T sugar
1 T black pepper
2 bay leaves
1 clove garlic
Method:
Bring all ingredients to a boil
Add ingredient to be pickled, or pour boiling brine over ingredient
Let cool to room temperature
Place in fridge
Consume when cool - best after 2-3 days
April 26, 2020 - Pulled Pork and Barbeque Sauce
Basic Pork Rub
This quick to make versatile rub is an easy BBQ winner
Difficulty - Easy
This rub is great - it's even better when you get killer chillies, but I've adapted it to use grocery store ingredients as opposed most of us don't have 15-20 varieties of dried peppers to work with. For mild chilli, make sure you don't substitute hot or you will kill everyone. Or go for it if you are a spice freak!

Feel free to toast your spices, it does add to the flavor but is not strictly necessary.
Tools:
Blender or food processor
Ingredients:
1/4 cup brown sugar

1/4 cup mild chilli
2 T hot chilli, like cayenne
1/3 cup onion powder
1/3 cup thyme
2 t powdered ginger
T cumin
2 T Coriander seed
2 T allspice
Method:
Toast spices if you have whole spices and want to be a rock star

Combine ingredients and pulverize in a blender / spice grinder
Salt meat evenly
Apply rub liberally using one hand to avoid cross-contamination, until all surfaces are coated
Be sure to save leftover rub!
Note that there is no salt in this rub recipe. Salt is often included in bad store bought rubs as a bulking agent. Its also crucial to have even distribution of it on what you're cooking - more crucial than even distribution of rub. I always salt first, then apply the rub after.
Basic BBQ Sauce
Mop it on while cooking or douse your pulled pork in it!
Difficulty - Easy
This is a simple, basic BBQ sauce that doesn't skimp on flavor and will be awesome with ribs, chicken, steak….basically anything edible. The addition of smoked paprika is there to provide a bit of "smokey" goodness, as I'm operating under the idea that most of us don't have access to a smoker, so this will impart some of the flavor we are after. If you want to swap it out for a few canned Mexican chipotle in adobo, go for it. You'll have a bit more kick!
Tools:
Blender or food processor
Ingredients:
Cup ketchup (or ½ cup canned tomatoes and ½ cup white sugar)

½ cup brown sugar
1/2 cup cider vinegar
1 cup water
2 T worcestershire
2 T onion powder
T roasted garlic
2 T smoked paprika
2 T black pepper
Method:
Toast spices and blitz in spice grinder, or add to blender with the brown sugar

Bring water, vinegars and sugars to a simmer in a small pot
Add ketchup
Allow to cool, then blend until smooth
May 3, 2020 - Handmade Cavatelli with Bacon, White Wine and Herbs
Super fast pasta, lots of flavor, best eaten right away
Difficulty - Easy / Moderate
This technique laden dish will show off a bunch of intricacies - how to form rustic noodles by hand, how to make a pan sauce using pasta water and reduced wine, multiple cook times and flavor development by layering ingredients. The pasta water will reduce and grip the noodles other ingredients forming a supple sauce, and the acidity and salinity of the wine and bacon will pop in your mouth. Cavatelli is a wonderful and easy to make noodle - this version makes use of a kitchen fork to get the grooves in the noodles.
Tools:
Pot
Pan
Knife / cutting board
Grater / microplane
Ingredients:
1 small onion, minced

1 t oil
2 oz. cured pork product (pancetta / bacon /back bacon), minced
1/2 cup pelee island sauvignon blanc, or other white wine
½ t pepper
Pinch hot chili flakes
2 cloves garlic, minced
Zest one lemon plus big squeeze of juice
Small handful diced herbs (parsley, oregano and sage are good choices), destemmed and finely chopped
2 T butter
Pasta for 2 people
⅔ cup retained pasta cooking water
¼ cup cheese like grana padano, pecorino or parmigiano to finish
Method:
Prepare mise-en-place

After forming pasta, bring a pot of water to a boil
Add onion to pan with oil, cook until translucent
Add pork product / bacon
Cook until a bit of fat renders and there is some color on the meat
Let build a light fond, about 2 mins
Add garlic and chili pepper
Add wine and reduce slightly, then reduce heat to low
Cook pasta at rolling boil in the pot of water, remove from heat while al dente, reserving pasta water
Add noodles to bacon / wine / garlic in pan
Add ⅔ cup of pasta water and simmer, swirling pan, about 1 min
Add herbs, cook 30 seconds
Add lemon zest, juice, reduce slightly, cook 30 seconds
Add butter and swirl in pan, about 30 seconds
Season with salt and pepper
Add cheese to finish
May 10, 2020 - Eggs Benny with Riesling Hollandaise
Nothing screams Mother's Day like eggs benny! Or screaming children. That would scream Mother's day too. But the brunch classic of Eggs Benedict is nicer…
One of the key components, hollandaise, is a simple but sometimes finicky sauce for the home cook.
This recipe is based around a heavy does of Pelee Island Reisling, which provides a great cross section of vibrant spring flavors that cut the richness of the sauce.

We are going to demystify it a bit here, showing how easy it is to make, why it can go wrong, and talk about why it is best served right away - plus how to whip out great poached eggs, and a discussion of an upcoming lesson on quick curing of meats!
Riesling Hollandaise
A lightly boozy twist on the classic, full of zip
Difficulty - Medium
Remember making mayo in week three? Our big Triple Down day of basics and essential kitchen techniques? Well congrats! You already know the moderately difficult part of making hollandaise, which is slowly building an emulsion.

This is actually easy to pull off - the key is the timing in relation to the meal - hollandaise has a lot of butter in it and will solidify if allowed to cool, plus needs to be gently reheated, so its best made right before eating or kept warm, but below 150 degrees.
Tools:
Wire whip / whisk
Pot
Stainless bowl
Ingredients:
4 egg yolks

1 T lemon juice, plus a dash of lime if available. Substitute vinegar if need be.
A few cracks peppercorn
Pinch salt
½ cup Riesling or other acid-forward white wine with a touch of sweetness
¼ lb. butter, cut into small chunks
Pinch lemon zest
Method:
Prepare mise-en-place

Put you pot on the stove and fill it with hot water, enough to immerse the bottom of the steel bowl

Bring to simmer

Add eggs and lemon juice & lime juice (or vinegar if using) and start whisking

Egg proteins coagulate between 160-170, so you want to keep your temp below this range, but close. Make sure you don't shoot over. You can monitor this with a thermometer, or do it by sight, but keep your temp at a low simmer.

Whisk until doubled in volume and visibly thickened
Add half of the wine and half of the butter, whisking to combine

Keep whisking!

Add the remaining half of the wine and butter, along with zest, pepper and salt
Keep whisking!
You're done when you're hollandaise is thickened and suitability hollaindaise-ey
May 17, 2020 - Fried Rice with Rice Cakes and Quick Bacon
A tasty, impressive plate full of tons of flavor and textures that uses inexpensive ingredients and a little pre-planning to great effect.

This dish borrows technique and flavors from the Philippines and Japan, then fuses it back together into a lovely plated entree - as with all our recipes, this lends itself to TONS of adaptation!

Here's a quick run down on what we will be doing:

Rice cakes are great - crispy, crunchy and soft all at the same time, they are the perfect accompaniment for a meal of lush, fatty pork and stir fried veggies. Besides being easy to make, they are a great use for leftover rice, and this technique mimics the crunchy rice you find at the bottom of a rice cooker - a real treat!
We aren't going to dive super deep on charcuterie as it's outside the scope of the Sunday Roast Sessions, but this recipe for "Quick Bacon," heavily adapted from a Filipino food "tocino," will give you a taste of some of the things that can be done with salt, spices and time. Using pork shoulder, one of the cheaper cuts of meat you can get, we are going to whip up a crazily tasty accompaniment for the crunchy rice.

Note - you need to start this dish one day in advance, but after you make it you'll appreciate the effort!

Difficulty - Medium
Tools:
Quick Bacon
Ingredients:
1 lbs pork leg / shoulder

1/3 cup brown sugar
1 Tablespoons salt
2 T maple
1 t soy sauce
1 t crushed coriander seed
1 teaspoon finely ground black pepper
Rice Cakes
Ingredients:
2 cups rice, cooled overnight

2 tablespoons flour
4 T vegetable oil
2 green onion
Stir fry veg
Ingredients:
1 cup chopped cabbage

1 thin sliced red onion
1 cup mushrooms
1 grated carrot
1 T ginger
2 cloves minced garlic
2 T vegetable oil
1 t black pepper
1 t sesame oil
2 t rice vinegar
1 t sugar
Salt to finish
Method:
Slice pork leg across grain, ¼ inch in at most

Mix with all ingredients, fridge overnight
Next day:
Rice Cakes
Mix rice with flour and form into small "pucks"
Add oil to first pan
Cook on medium heat, flipping every 4-5 mins. These are better if they can good for 15 mins or so to get crunchy
Quick Bacon
Drain liquid and add to second pan on medium heat
Cook until done, lid if need be. There's lots of sugar in this so watch out for burning
When done cooking, move to pan with rice cakes, turn heat to low and proceed to veg
Stir fried veg
Add oil and veg onion to pan on medium high heat - cook for 2-3 mins, stirring to avoid burning
Add cabbage, mushroom and carrot, cook for 3-4 min on high heat
Add ginger and garlic
Add sugar, vinegar, pepper and sesame oil

Plate and eat!
May 31, 2020 - Taco Fight
There is SO much more to this word than old el Paso, taking chihuahuas and packets of seasoning mix.

This Sunday we are going to make 2 different types of shells - flour and masa, make a quick cheese for topping out tacos using milk from the store, do up a quick "curtido" slaw, and talk spices and flavorings and salsas.


Lets start with the cheese:

This is a "quick" and easy recipe for an unripened cheese - think quesa fresca or ricotta. Cheap and easy to make, its a great beginner cheese and really one of the only ones that's practical to make at home, at least on a regular basis. The nice bonus here is that you can make enough of this for a family meal as a topping etc. for about 5 bucks.

Tools:
Pot
whisk
Ladle
Strainer (also cheesecloth, ideally)
Thermometer
Ingredients:
2 liters 3.25% milk

1 cups cream
Bring to near boil
1/2 T salt
Slowly add ¼ cup vinegar, more if needed
Remove from heat, lid for approx. 2 hours
Method:
Add milk, cream and salt to pot

Heat on low-medium heat until it reaches 185 degrees F (85 C)
Add vinegar to milk, slowly stirring it with whisk
Add more vinegar if your milk has not separated into a curd and a fairly clear whey
Bring back up in temp to 185
Put lid on pot, remove from heat
Let sit 1 hour
Ladle out through strainer to drain (reserve whey for other purposes if you like)
Once drained, massage a sprinkling of salt and vinegar into the curd
Chill, consume within 3 days
Flour Taco Shells
Flour tortillas are by far the easiest and cheapest of the fry breads to make, but done well they are also one of the best. Keep them wrapped up in tin foil or under a cloth and warm them back up lightly in the oven or microwave before dinner and you'll be super happy with your efforts.
Tools:
Food processor
Rolling pin
Fry pan
Ingredients:
1 ⅔ Cup Flour

¼ Cup Lard / duck fat / Crisco (room temp)
½ teaspoon of Salt
½ Cup Water
Method:
Add flour and salt to food processor, begin blending

Add lard or other fat
Slowly add water until dough comes together
Remove from food processor
Let rest 15 mins
Cut into 12 equal size portions
Roll out to 2-3 mm thickness using well floured rolling pin and cutting board
Fry in VERY lightly oiled pan for medium-high heat for 20 seconds or so
Flip and fry for 45 seconds
Flip back and fry for 45 seconds seconds
Remove from pan
Repeat with remainder of dough
Masa (Corn) Taco Shells
Masa is nixtamalized corn. Without going too far into the rich and actually super amazing history of it, lets just say that your doritos come from a cultural heritage that carries with it the narrative of the entire mesoamerican culture, including a major role in why certain cultures rose and fell. I could talk corn for hours, and I'm not kidding. Bonuses here are that Masa Taco shells or tortilla are crazy easy to make and also gluten free, if you're one of those folk!
Ingredients:
2 cups masa

1.5 cups (plus .5 more if needed) warm water
Method:
Pour half of water into masa, mix by hand

Add a bit more and keep hand mixing and gripping until dough comes together into a dry but uniform and workable mass
Let sit 5 mins
Portion off small amount of masa
Form into ball
Press out using taco press or a plate and 2 pieces of parchment
Cook using the following steps - remember to make your next tortilla while cooking the first one!
Fry in VERY lightly oiled pan for medium-high heat for 20 seconds or so
Flip and fry for 45 seconds
Flip back and fry for 30 seconds
Remove from pan
Repeat with remainder of dough
Curtido
Curtido is a Latin American condiment that's actually somewhat similar to kraut, SUPER easy to make and will up your summer BBQ and Mexican / Salvadoran credibility big time. It's also healthy, full of lactobacillus and probiotics that occur in other natural pickles. PLUS: it tastes awesome. Give this 2-3 days for ideal deliciousness, but once fermented it will keep for ages in the fridge so don't feel like you've made too much as there's no such thing!
Tools:
Mason jar or tall container
Knife
Cutting board
Ingredients:
¼ cabbage, sliced thin like for sauerkraut

1 large carrot, grated
1 jalapeno, deseeded and sliced thin
1 medium yellow or red onion, sliced thin
2 tablespoons Mexican oregano or oregano
1 cup vinegar
Juice of one lime plus its zest
1 cup water
1.5 T salt
Method:
Aggressively massage all vegetables with the salt

Let sit for 10 mins
Add all other ingredients
Place in suitable containers
Press contents down and add small ziplocks of water on top, or push saran down onto it (this is to keep contents submerged if possible)
Leave on counter at room temp for 2 days, stirring or pressing down to keep contents submerged
Chill and consume, or ferment longer if you like!
June 5, 2020 - Herbed Mixed Grain Tabbouleh, Shawarma Spiced Chicken and Laban Yoghurt Sauce - Andrew Mavor
Eating well doesn't mean eating boring. For National Fitness Day I've pulled together a multicultural selection of vibrant and healthy Mediterranean and Middle Eastern flavors that scream summer.

This meal can be crazy fun - the Tabouleh component is incredibly good for you (parsley is a great antioxidant and is full of vitamins), the Yoghurt sauce can double down as a healthy chip dip and the sear on the lightly marinated chicken is even better done fireside in the backyard as it is on the stovetop.

In fact, I'd encourage you to cook as much as you can of this outdoors in the sun and fresh air - it's a great way to spend an afternoon!

Make the salad and sauce a day in advance and you've got perfect picnic materials - one trick I use is to marinate my chicken with the spices and a bit of oil, then put it in the freezer for 45 mins before chucking it in a cooler. The whole thing can travel safely (well monitored of course) for hours until you're ready to cook it. Remember if you're using chicken breast to slice it thin (½ centimeter thickness) across the grain - it dries out fast and will be WAY better if you do that as it will cook faster.
Herbed Mixed Grain Tabbouleh

The star of this whole meal in my mind is really this Tabbouleh - it is SUPER refreshing and packed full of vitamins, protein and fibre. I can't say enough good things about it. Most people's Tabbouleh is grain with a bit of greenery and some tomatoes. Mine I jokingly call "lawnmower salad" because it's all about the vitamin K and antioxidant laden parsley and mint. Herbs like parsley need to be treated aggressively - really get your hands in and mix hard to make it soft enough to eat easily.

Some of these measurements are approximates - you'll find your results vary based on how fibrous the herbs are and how much juice is in the lemons, etc.
Tools:
Food processor
Knife and cutting board
Microplane / zester
Tabbouleh Ingredients:
½ cup bulgur wheat

¼ cup quinoa
¼ cup cooked wild rice or sunflower seeds (optional)
3 large bunches parsley
1 red onion or 3 shallots
1 bunch mint
3 large roma tomatoes
4 + lemons and their zest
¼ - ½ cup white vinegar
½ - ¾ cup olive oil
Salt and pepper to taste
Method:
Bring 4 cups of water and the quinoa to a boil.

Boil 5 mins
Add bulgur wheat, place lid on pot and let sit 20 mins
Drain grains, rinse and cool
Add wild rice or sunflower seeds if using
Rinse parsley and mint
Chop finely by hand, or alternatively add to food processor and blitz, handful by handful
Place herbs in bowl, add a tablespoon or so of salt and the oil and massage aggressively
Finely mince onion
Juice and zest lemons and add to onion and massage aggressively
Combine both mixtures and let sit 10 mins or so, then adjust seasoning with salt, pepper and vinegar
Dice tomatoes and add just before serving
Shawarma Spice
This quick and easy to make spice blend is awesome on poultry and lamb, and adds a ton of depth. It plays off of citrus notes and yoghurt really well, so bear that in mind for easy winning combos!
Tools:
Frying pan for toasting
Blender or food processor
Shawarma Spice Rub Ingredients:
1/3 cup cumin seed
1 T turmeric
1 1/4 teaspoons smoked paprika (or sweet)
1/2 teaspoon garlic powder
1 teaspoon onion powder
1 teaspoon mild chili
1 teaspoon coriander seed
1 teaspoon whole allspice
1 tablespoon whole black pepper
Pinch cinnamon
1 clove
Method:
Toast whole spices

Blend all ingredients until uniform
Laban" Yoghurt Sauce
Most middle eastern and Mediterranean countries have their own version of a yoghurt sauce - this version borrows flavors from the cuisine of Lebanon, Greece and Israel. It's great for dipping, and acts as a cooling agent to go alongside grilled meats.
Tools:
Cheese grater
Strainer
Zester / peeler / microplane
Mixing bowl
Shawarma yogurt ingredients:
2 cups Balkan or Greek yogurt, full fat ideally
1 large cucumber
1 juice of lemon plus its zest
2 tablespoons mint
2 cloves garlic
1/2 teaspoon salt
1/4 teaspoon pepper
Pinch cumin
Method:
Grate cucumber on a cheese grater until you have 2 cups total

Mix lightly with a pinch of salt, press into strainer and let sit to drain for 10 mins
Finely mince or microplane the garlic
Zest and juice lemon
Mince the mint
Mix all ingredients together
June 7, 2020 - Maple Pecan Butter Tarts
Butter Tarts are one of the most quintessentially Ontario things of all time.
When I was growing up my father had a minor obsession with them, and I worked under the assumption that he was a connoisseur - as I've gotten older though I've realized that in his eyes even bad Butter Tarts were better than no Butter Tarts. I can't say I disagree.

Luckily, this recipe makes exceptionally good ones.
Tools:
Pot
Food processor
Muffin pan
Whisk
scale
Pastry Ingredients:
2 ¼ cups all purpose flour
1 tbsp brown sugar
½ tsp salt
1 cup butter, Very cold and cut in cubes
⅓ cup ice water, approx.
Filling Ingredients:
2 ¼ cup brown sugar
¼ cup maple syrup
2 T butter, melted
1 beaten egg
1.5 Tbsp cream
¼ t of salt
¼ t vanilla extract
100g (1c) pecan pieces
Method:
Start with making the tart shells

Pulse the cold butter into the flour, sugar and salt using a food processor until the butter is reduced to pea sized pieces.
Sprinkle a tiny amount of water over the dough and toss lightly using a fork until the water is just incorporated. Do not overwork or knead the dough; handle it lightly, just so that it stays together.
Hand form dough into two discs about an inch thick.
Cover in plastic wrap and let rest in the fridge for 30 mins
Roll out on a lightly floured surface.
Cut into rounds with a 4 inch cutter or by hand if need be.
Fit into greased muffin tray, pressing down lightly in the corners
Chill in the fridge or freezer while you prepare the filling.
Divide pecans evenly into the shells
Mix filling ingredients
Beat egg, add sugar, melted butter, salt and maple syrup cream
Pour mixture into tart shell, dividing evenly (don't fill past the ⅔ level)
Bake 15 mins at 425
Let rest 30-45 mins
June 14, 2020 - Thai Fish Cakes with Cucumber Relish
Fish Cakes are a great summer dish. Spicy, full of depth and flavor and paired
with a great cucumber relish they are a great snack or composed lunch plate, and
even reheat well. The nice bonus here is this is a really good way to work with
inexpensive firm fleshed white fish like basa or tilapia that aren't known for flavor.

Curry paste makes an appearance here and while I'm using a premade one, it's
perfectly acceptable and extremely rewarding to make your own.

The cucumber relish is best made day of, though if you remember from the
tabouleh, it's easy to make "part" of a salsa, relish, or salad and combine things
with it on the day you want to serve it. Make it but hold back the cucumber and
herbs and just add them before serving and you won't see the quality dip much,
even if its days after you prepare the base.

Note - this recipe is adapted slightly from David Thompson's "Thai Food" which
is a great text and highly worth a read if you are interested in the topic!
Fish Cakes
Ingredients:
1 lb. white fish fillets (basa / tilapia / cod)
4 T red curry paste
1 egg, beaten
4 T rice flour
3 T fish sauce
2 t palm sugar or turbinado
6 kaffir lime leaves shredded as finely as possible, substitute zest 3 limes if need be
2 T sliced green beans
oil for frying
Method:
Pulse fish in food processor until minced

Combine curry paste, lime leaves, egg, fish sauce and sugar in bowl
Add fish and "knead" until uniform
Add green beans and mix
Form into small discs, roughly 3/4 cm thick by 5 cm
Heat pan to medium - high heat with a small amount of oil in the bottom
Dust fish cakes with rice flour and cook, roughly 2-3 mins per side
Garnish with cucumber relish and serve
Cucumber Relish
Ingredients:
3 tablespoons rice vinegar or white vinegar
3 tablespoons white sugar
2 tablespoons water
1.5 cups finely diced cucumber
3 shallots or half a red onion, finely minced
2 T grated ginger
1 Thai chili, minced
¼ cup chopped coriander leaves
Sprinkling of crushed peanuts to finish
Mint leaves
Salt and pepper to taste
Method:
Mix vinegar, sugar, water and bring to a simmer on the stove

Pull off heat and allow to cool
Add cucumber, ginger, coriander and chili
Let sit min 5 mins, check for seasoning and adjust if need be
Top fish cakes with it, sprinkle with mint and peanut
June 21, 2020 - Easy Peasy Ribs
This week's recipe is a great one - a slightly smoky, sweet and fruity BBQ sauce that works a treat on ribs, pulled pork, chicken, and even salmon. Take advantage of the summer fruit season by buying a big bucket of cherries and make a ton of this sauce - I promise you won't regret it.

We are going to use it on ribs this week - make use to sauce your ribs late in the game as there's a lot of sugar in this sauce so it'll burn and create a lot of bad flavors if you do it too early.

We are going to have the ribs with a charred cabbage alad - cabbage, a member of the brassica family like kale, broccoli, etc., really takes off when its aggressively heated up. I'm going to pair this with a yoghurt and herb vinaigrette, which is a simple but really effective way to elevate this often boring vegetable.
Smokey Cherry BBQ Sauce
Ingredients:
¼ cup oil
1 large onion, chopped
3 cloves garlic minced
3 cups frozen or fresh cherries
1 cup tomato sauce
1 cup ketchup
1 cup cane or white sugar
1/4 cup brown sugar
¼ cup apple cider vinegar or white vinegar
1 tablespoon Worcestershire sauce
2 T smoked paprika
1 T mustard seed
1 t ground allspice
1 teaspoon onion powder
Salt and pepper to taste
Method:
Sweat onions in oil until translucent

Add all other ingredients
Bring to boil
Turn off heat, allow to sit for 20 mins
Puree
Charred Cabbage Salad
Ingredients:
½ cabbage, either white or savoy preferred, though nappa will work too
1 red onion, cut in half
1.5 cups full fat Greek yoghurt
½ cup mixed herbs including mint, dill, parsley, lovage
¼ cup lemon juice
2 T cider vinegar
2 T honey
½ cup chopped toasted sunflower seeds
¼ cup toasted sesame seeds
Salt and pepper to taste
Method:
Slice cabbage into wedges

Put cabbage and onion into a dry medium hot pan, or alternatively BBQ on high
Allow to cook until aggressive burning takes place, then turn to heat the other side
Remove from heat and cover in a bowl for 10 mins
Combine yoghurt, honey, vinegar, lemon juice and herbs
Chop cabbage and onion into thin strips, bite size ideally
Dress with dressing
Adjust salt and pepper to taste
Top with sunflower and sesame
June 28, 2020 - Shrimp Ceviche
Ceviche! The Latin American fave that for lots of people is the de facto taste of the tropics.

It's an easy dish to do at home and slightly harder in a restaurant, as to do well, it really can't be "held" for long after it's ideal serving time - make it, let it sit, then serve it a couple hours later.
Served too quickly and it won't have the right taste or texture, served after sitting too long and it turns into a mushy, crumbly mess as the acid "over cooks" the protein and causes it to break down, letting loose the liquid in the protein and diluting the flavor.

It's more of a technique than a recipe - lightly cured fish tossed with a combination of acid and other ingredients, often including chilies, herbs like mint and cilantro and things like red onion. Nail it the timing and seasoning and I find it hard to imagine a better dish - acidic, spicy, full of textures and endlessly versatile in ingredient choices.

Good seafood is a must, though if you're a vegetarian you can substitute in a meaty mushroom like oyster or shiitake. When selecting fish or shellfish for a ceviche, crudo or other raw preparation, make sure it's either fresh-frozen and odorless when it thaws, or odorless when you buy it. Nose is the first and best indicator when it comes to protein selection, and my personal adage about seafood is if you won't eat it raw, don't eat it.

We are going to use shrimp today, and make a quick batch of tostada to go with it! These quickly fried corn tortillas are cooked in a two stage method and are the perfect accompaniment for a dish like this.
Shrimp Ceviche
Ingredients:
2 T neutral oil
1 small handful cilantro, stems removed
1 small handful mint, stems removed
Salt and pepper to taste
½ red onion, chopped, roughly ½ cup
1 medium jalapeno, or if you're feeling zippy, half a habanero (seeded to avoid most of the heat)
8 oz. deveined and peeled shrimp
½ cup finely diced radish
Juice of 3 limes, or ⅓ cup lime juice
Method:
Dice shrimp and combine with onion and lime juice

Place in fridge for about 45 mins
add remaining ingredients and season
Let sit 15 mins
Check seasoning again
Serve
July 5, 2020 - Sorbet, Granita, ice cream - aka how to say cool in the summer!
We are going to make a nice granita using Strawberries from Megens Berry Farm and a little vino from Pelee Island Winery & Vineyards Inc, then follow that up with a quick discussion on sorbet (blender style), then we will make some freezies using DIY freezie wrappers, and then finally make some ice cream with pecans and salted caramel!

WHEW!

I know this sounds like a lot but - BUT - its actually easy peasy. There are a few supplies needed for a couple of these things if you want to make all of them...

If you want to make freezies, here are the wrappers I use (sorry for the amazon link, I can't find them produced locally) -
https://www.amazon.ca/gp/product/B07282KTTT/ref=ppx_yo_dt_b_search_asin_title?ie=UTF8&psc=1&fbclid=IwAR0RPLPzdxWM7e04wDXJXF1t7x8dWn8QEP-
64Jk2o5qXRY7U0k3xQU8a27Q

And if you need an ice cream maker, Cuisinart makes a good one for home use.

Granita you just need a vessel (like a tray or casserole dish) for, so no real supplies needed there.
Strawberry Granita
Ingredients:
1 pound trimmed strawberries
¼ cup pinot noir or other red wine
¼ cup water
2 T sugar
1 t lemon juice
Method:
Puree all, starting with the berries

Transfer to tray
Freeze 45 mins
Remove from fridge, stir and scrape to move the forming ice around
Freeze 30 mins
Remove from fridge again, stir and scrape to move the forming ice around
Freeze until desired texture is attained, probably 30 mins more
Pecan Caramel Cream Ice Cream
Tools:
Ice Cream maker
Stand Mixer
Ingredients:
3 cups cream
1 cup milk
1.5 cup sugar
4 eggs
4 oz. salted caramel
4 oz. lightly candied pecans (toast then toss with sugar while hot)
Method:
Cream together eggs and sugar in stand mixer

Add milk and cream
Add to ice cream maker
Spin for 20 mins, add caramel during last 30 seconds to swirl in
Add nuts and fold
freeze
July 12, 2020 - Coconut Lime Cold Noodles
Well, the heat hasn't broken so let's stick to some stuff that's delicious and you actually want to eat while it's roasting out!

I figure what better than a lovely cold rice noodle salad, replete with a great speckling of wonderful local vegetables and herbs from one of the county's finest, Antony John. Soiled Reputation has been around for a long while, pioneering terroir based organic farming in Southern Ontario. Personally, what I love about their way of doing things is that Antony tends to pick interesting and esoteric vegetables and herbs from all around the world, pushing the boundaries of what you expect to find fresh in the region. This salad is made using a selection of some of the best things he has right now, including Thai and Opal Basil, Yard Long Beans, Japanese White Cucumber, etc.

This is a sort of mongrel child salad, a westernized version of Thai food that just works. The
Thai equivalent is a "mock frog salad" made with crab or chicken, but in this case, we are
expanding it out with rice noodles and there isn't a Kermit in sight - not that I'm against that, frog is delicious.

This is an easy one to prepare too - you can make a batch of the dressing and save it for a bit, and the noodles don't really require any cooking. In fact, so long as you have the noodles, dressing, some fresh herbs and peanuts you can pretty much make this using a kitchen sink approach, raiding your garden or fridge to make a truly unique dish.
Coconut Lime Cold Noodles (serves 4)
Ingredients:
Dressing
1 cup coconut milk
½ cup lime juice
¼ cup fish sauce
1 T brown sugar or cane sugar
1 tablespoon light brown sugar
¼ cup minced cilantro stems
¼ red onion or one shallot, minced
2 T minced ginger
1 T lime zest or 2 shredded lime leaves
2 T minced lemongrass
Salad
1 pack rice noodles
¼ cup neutral oil
1 handful basil
1 handful cilantro
1 handful mint
1 cup crushed peanuts
1 shredded carrot
2 cups shredded and pounded long beans / green beans
1 cup sliced snap peas
2 Thai chilis, sliced
1 cups cherry tomatoes (optional)
1 cucumber, sliced to bite size
Any other assorted veg like summer squash, radish, etc.
1 cup oyster mushrooms / cooked and chilled protein if you like (shrimp, chicken etc.)
Method:
Dressing
Pound lemongrass, lime leaf or zest, ginger, cilantro stem (or puree into paste)

Add all other ingredients and puree
Check for seasoning and fridge
Salad
Soak noodles in hot water for 15-20 mins

Drain, rinse in cold water to chill, toss with oil
Chop and prepare veg
Toss noodles with ¾ of the dressing, beans, carrot, and half of the herbs and proteins
Place in bowls
Top with remaining proteins snap peas, peanuts, tomatoes if using
Drizzle remaining dressing evenly on top
Garnish with remaining herbs
July 19, 2020 - Cured and Smoked Trout and Accoutrement
This Sunday at 1! We are going to make one of my FAVOURITE things - Cured and Smoked Trout! Think Smoked Salmon (in fact you can do this with salmon, just as easily).... it's quick, amazingly delicious and a great way to make something at home that will knock your socks off.

We are going to use some lovely local aquacultured trout from Springhills Trout - these guys supply young fish to farms up north and are recommended by @oceanwise for sustainability to boot. They are selling boxes of trout for home use too, and have amazing fish.

Curing something is also one of my fave ways to "extend" something - basically, the amount of fish one person would eat in a meal becomes easily spreadable across 2 or 3, depending on what you do with it.

Think cured trout on a bagel with cream cheese, a nice cured trout pasta, or a cured trout "charcuterie board" which is what we are going to make!
Cured Trout
This is really a ratio and sort of has to be eyeballed, but basically here are the rules...
Ingredients:
2 lbs or so trout (or salmon) fillet
1 cup salt
1 cup minus 2 tablespoons sugar
1 T cracked black pepper
1 handful dill (optional)
Method:
Mix all ingredients (except trout) and layer a small amount on the bottom of a plate
Place fish on top
Pack salt mixture around fish, wrap plate with saran wrap
Fridge overnight, or for 18 hours depending on thickness (big fish, more time)
Smoking process
I'll show this off in a couple different ways - with disposable bread pans, a smoking gun, and a colander and pot.
Rest of plate
Crackers / Bread (I suggest a dark rye)
Capers
Sliced Red onion
Quick pickled fennel relish
Ingredients:
¼ head fennel, diced
Juice of ½ lemon
1/4 red onion
1 T salt
Pinch sugar
Method:
Massage fennel and onion with salt and lemon
Add remaining ingredients
Dill Yoghurt
Ingredients:
1 cup yoghurt
2 T mayo
1 t salt
Hand full dill
1 t cracked pepper
Method:
July 27, 2020 - Smash Burgers
For those of you not familiar with the term these have, in the last 10 years or so,
become the de rigeur standard for a high quality fast food-esque burger.

One thing that truly great chefs all recognize is that there is no point in messing
with something that works, and fast food burgers are a thing of perfection.

Personally, I love a nice mid rare 10 ounce artisan burger with crazy toppings and
super good cheese from a natural farm - there's a place for that. There's also a
place for just a great, straight up dirty burger that makes you think of wax paper
and road trips.

The principle behind the smash burger is simple - use high heat, pressure and
short cook time to rapidly develop texture and flavor.

We are going to top ours today with 1000 Island Fancy Sauce, a strange "secret
sauce" like mix that's like the child of mayo, 1000 island and remoulade. It's great
and I highly suggest making it as it kind of covers all bases as a burger topping.
Next up we are going to do some crispy onions - the mix of flours really makes
these pop!

Pickles and iceberg work great here, along with a slice of tomato...

It's arguable what's best in the cheese department here so I'd say choose for
yourself - the traditional slice of American cheese isn't a bad call though, and I'll
take the flak. You know it's good! Ha!

Let's start with the sauce!
1000 Island Fancy Sauce
Tools:
Ingredients:
½ cup mayo
2 T ketchup
1 T Dijon
1 T capers
1 t lemon
1 T paprika
2 t diced onion
1 clove garlic, grated
Cracked pepper
Method:
Crispy Buttermilk Onions
You can dredge in just AP flour if you like, but I highly suggest this mix of flours - it improves the crunch factor!
Tools:
Knife
Cutting board
Pot and oil to deep fry
Ingredients:
2 large thin sliced onions
2 cups buttermilk
1 T salt
Breading:
1 ½ cups flour
¼ cup corn starch
¼ cup rice flour
1 t salt
1 t sugar
1 t cayenne
1 t paprika
1 t thyme
1 t pepper
Method:
Soak onions in buttermilk overnight (or a few hours and massage)
Drain very well
Heat oil to 325
Toss with breading, being sure to keep separate to prevent clumping
Lower into fryer oil
Fry until crisp and golden
August 9, 2020 - Chicken Liver Mousse
This is one of the great feats of culinary transformation. Chicken livers aren't noted for being an amazing ingredient. They just aren't, and it doesn't really matter how you spin it. The problem though is all in the preparation… thrown in a pan and overcooked, they're not great… whipped up with some wine and butter
and cream, or used in a country pate or terrine, and they're amazing.

Mousse, a really light delicate version of a pate, is one of those great elevations - a few ingredients, well chosen and well prepared, and you have magic. If it's a staple of your diet, you can allow it to set in a bowl and just use it as needed on sandwiches, with crackers, etc. If your goal is to wow people, let it set up
(referring to the firming process after pureeing) in ramekins, and top it with a little clarified butter or an aspic (a liquid like wine or stock set with gelatin).

I'll show you how to do both!
Mousse
Tools:
Blender
Strainer
Frying pan
Ingredients:
1 pound chicken (or duck) liver, cleaned of white and yellow sinew
4 cups milk
1/3 cup butter
2 cups chopped onion
1/2 teaspoon ground pepper
1 teaspoon salt
½ cup white wine
1 cup heavy cream
1 teaspoon gelatin
Method:
Day 1
Soak livers in milk overnight
Day 2
bloom gelatine in cream by adding and stirring to dissolve
preheat pan, add butter and onions
cook until translucent
drain livers of milk
remove onions from pan
bring to medium high heat, add livers
allow livers to build a bit of a "sear" then flip to repeat on the other side
cook until firming lightly (not totally cooked through, not raw and bloody. Think medium on a steak)
remove livers from pan, placing in blender
add wine to deglaze, reduce by half
lower temp, add cream
remove all and add to blender with livers and onion
Puree until smooth
Pass through strainer into a bowl with a pouring lip
Pour into final vessel / ramekins, etc.
August 16, 2020 - Breakfast Sausage
Breakfast Sausage is the stuff dreams are made of. Lowly ground pork is transformed into something amazing - sweet, slightly spicy, rich and textured. For what we are going to make here, think a McMuffin on steroids - wait. It was probably already on steroids. So think the same thing, but better than you've ever had.
Breakfast sausage is also an easy make. So easy in fact that, in the course of this lesson, we are also going to make a basic hot sauce (because who doesn't like a bit of hot sauce with breakfast), some hash browns (smashed potato style), English muffins and eggs!
Maple Breakfast Sausage
Tools
Ingredients
2 lb. ground pork

1.5 tablespoons salt

1 tablespoon brown sugar

2.5 tablespoons fresh sage, minced (to 1 teaspoon dry powdered sage)

½ teaspoon ground nutmeg

1 tablespoon finely minced garlic

1 teaspoon cayenne powder

1 teaspoon coriander powder

1 tablespoon crushed black pepper

3 tablespoons maple syrup
Method:
Add maple , spices and sugars to bowl
Mix well until as dissolved as possible
Add pork and mix well
Smashed Browns
Tools:
Ingredients:
2 lb. potatoes (ideally russet / kennebec / bakers but others will be fine)
¼ cup flour
2 T salt
1 t white pepper or black pepper
Method:
Boil potatoes skin on until you can pierce them easily with a knife

Remove from heat and drain

Cool

Smash into a coarse mash

Sprinkle in remaining ingredients

Mix

Flatten into hash brown shapes, about 1 cm - 1.5 cm thick.

Cook in pan on medium heat with plenty of butter

Flip when crunchy texture is obtained
English Muffins
Tools:
Mixer or large bowl
Whisk
Pasty scraper
Mason jar ring
Pastry Ingredients:
1/2 cup milk

1 tablespoons sugar

1.5 teaspoons yeast

1/2 cup warm water

2.5 cups flour

3 tablespoons butter

Cornmeal for dusting
Method:
Mix yeast with warm water, set aside

Warm milk on stove, dissolve in sugar and salt

Place wet ingredients into mixing bowl if using mixer, or large bowl if hand kneading

Add butter and half the flour

Mix until well combined

Sprinkle on remaining flour

Mix until combined, knead 5 mins

Rest until doubled in size (probably 30-40 mins)

Roll out and shape into English 8 rounds

Dust each with cornmeal and place on parchment

Let rise 20 mins in a warm place

Cook each muffin in skillet on medium with a little butter on each side until firmed up (8-10 mins per side)

Allow to cool
(Very) Basic Hot Sauce
Tools:
Ingredients:
1 large onion

2 cloves garlic

1.5 cups vinegar

2 T sugar

2 T salt

¼ cup chili flakes or cayenne

1/3 cup water
Method:
Cook onion until translucent

Add garlic and cook until a little colour is achieved on onions and garlic is cooked through

Add all ingredients to blender

Puree for a full minute

Strain

Season to taste
August 23, 2020 - Fish N Chips
Fish N Chips! Everyone loves fish n chips. In fact, it's a medical fact that if you don't you are 10% less fun than people who do. It's a tourist town seaside classic and pub grub staple, but can also be elevated…. Regardless, fried fish is great whether it's on a white china plate, garnished beautifully in a restaurant in some deconstructed fashion or eaten out of a newspaper satchel on a park bench.
Fish Batter
Tools:
Ingredients:
1 ½ cups all purpose flour.

½ cup corn starch

2 cups rice flour (plus

1 tsp baking powder.

1 tbsp honey.

1 ¼ cup water

1 ¼ cup beer (lighter style like lager, or another 1 1/4 cup water if you like)
Method:
Whisk all dry ingredients together

Add wet ingredients, mixing until uniform

Do the "batter test" and add a little more water if need be
Fries
Tools:
Ingredients:
3 lb. potatoes (ideally russet / kennebec / bakers but others will be fine)

8 cups cold water

⅓ cup sugar

3 tablespoons salt

1 cup white vinegar
Method:
Cut fries into ¼ inch fry shape

Mix all brine ingredients

Add fries to brine

Let sit for 4 hours or longer

Drain and rinse

Double fry, cooling in between
Tarter Sauce
Tools
Bowl
Food processor (optional)
Ingredients:
1 1/2 cup mayo (or make your own!)

½ cup chopped dill pickle

1 tbsp yellow mustard

1 teaspoon sugar

1 tbsp lemon juice

1 teaspoon cracked black pepper

Handful dill
Method:
Slaw
Tools:
Knife
Bowl
Food processor
Ingredients:
½ large red onion

¼ cabbage

1 carrot

2 T sugar

2 T salt

½ cup vinegar

1 cup mayo
Method:
Process all veg to desired size

Bruise aggressively

Combine all ingredients

Let sit for 30 mins
August 30, 2020 - Southern Ontario Succotash
Late summer in Ontario brings a wide selection of great veg - from all the summer
squashes like crookneck and pattypan and zucchini through to the corn the
province is famous for, the August / September block of time is really one to be
celebrated.

Succotash is one of the best ways to do it! A native name for a dish that centers
around the 3 sisters of corn, beans and squash, succotash is simultaneously
light and hearty, with this riff including a little depth from a bit of maple syrup and
a southern nod with some bacon.

This is a hallmark dish - and a great side dish for any BBQ! If you want to to a
great job, track yourself down some fresh hulled favas or romano beans, but if
that isn't available, dry works too, as does canned. Okra is a polarizing
ingredient, one I am firmly FOR, but the vinegar in this recipe helps cut its famous
texture and brings its green pepper like nature to the fore.
Tools:
Ingredients:
1/4 lb. bacon, chopped into small strips
1 medium onion, chopped
2 cloves garlic, minced or grated
4 cups corn kernels (ideally fresh)
1 hot pepper, your choice
1 cup sweet bell peppers, poblano peppers or field peppers
2 cups cooked beans like fava or lima, etc. (or 2 cans, well rinsed, or 12 oz frozen)
1/2 lb okra, cut into 2 cm rounds
1 cup summer squash or zucchini
1 pint cherry tomatoes
2 tablespoon maple syrup or honey
¼ cup cider vinegar, or to taste
Large handful chopped fresh basil
Method:
Cook bacon in pan on medium heat until crisping up nicely
Remove bacon from heat, retain grease in pan
Cook onion in pan until translucent
Add garlic, cook until translucent
Add corn, peppers, zucchini and beans
Add hot pepper, maple, vinegar
Add tomatoes, cook on high until heat passes through
Add basil and remove from heat, then stir
Add salt and pepper
serve
September 6, 2020 - Confit Wings
Wing Night!

Dial up the game (dunno what kind of game you like - basketball, football, thrones)
and lets demolish some wings!

Honey garlic and buffalo are on deck, plus we will make blue cheese sauce for the
side and the infamous "blue moon!"

Confit wings are a great way to go - they are super flavorful and reheat well, so
you're only minutes away from crispy wings any time you like, assuming you can keep them around...
Basic Confit Wings
Tools:
Oven safe pot with lid
scale
Ingredients:
3 lbs chicken wings
3 lbs butter
1.5% of the wing weight in salt
Method:
Weigh the wings
Measure out 1.5% of the weight of the wings in salt
Toss wings in salt
Fridge overnight in container
Next day rinse and dry wings
Submerge in butter
Cook at 200 degrees F for 2 hours, or until tender
Remove from oven and cool, let sit in fridge for up to a week
Reheat in oven at medium high temp to serve
Blue Cheese Dip
Tools:
Knife
Cutting board
Food processor
Ingredients:
1 cup blue cheese crumbles (about 4.5 oz.)
1/2 cup sour cream
1/3 cup mayonnaise
2 tablespoons buttermilk
1 tablespoon lemon juice
Pinch lemon zest
1 tablespoon cracked black pepper
Salt to taste
Method:
Combine all (except about half of the blue cheese) in food processor, pulse to combine
Crumble in remaining blue cheese and stir
Honey Garlic
Tools:
Knife
Cutting board
Measuring cups
Microplane
Pot
Ingredients:
6 cloves garlic, microplaned
2 tablespoons apple cider vinegar
1/2 cup honey
1/4 cup water
1 tablespoon soy sauce
1 tablespoon black pepper
Pinch chili pepper
Method:
Combine all except garlic
Heat in pot on medium-high until bubbling
Reduce for 3-4 mins
Add garlic
Cook 1 min
Cool
Baste onto wings in oven in last few mins of cooking, or toss wings with sauce in bowl
Blue Moon Wings
Tools:
Ingredients:
2 pt blue cheese dip
1 pt hot sauce (franks, etc.)
Method:
Mix
Toss cooked wings in sauce
September 13, 2020 - Steak 101
Steak 101
Why do we think tenderloin and striploin are the best? What is a blade steak? What is
simmering steak, sirloin, cross cut flanken, bavette, etc.? Whats a chuck? So many words and phrases, so little obvious info.
Here's a quick tip - the way you like your steak cooked matters less than how the steak itself wants to be cooked. What on earth does that mean, I hear you ask? Well, we are going to go through it on Sunday, talking about the different things that effect doneness, the different ideal cooking temps, the tools you need to cook a really good steak at home, why you should and shouldn't be afraid of sous vide, etc.!

The aim with this lesson is to have you go to the grocery store, spot something perfect or a really good deal and know how to work with it to get the best result.

We will make a nice simple compound butter to go with what we cook - a simple recipe that is great to just have in the fridge at all times - full of herbs and garlic, it's a nice way to finish a cut of beef or even some fish.

Fall Compound Butter
The inclusion of thyme and sage in this recipe take it into a slight autumn direction - the sky's the limit with this technique though - swap those fall herbs out for lemongrass and cilantro stem, twist the lemon into lime, ditch the mustard, replace the juice with fish sauce and you're in fully different territory.
Tools:
Microplane
Parchment paper
Ingredients:
1 lb. butter at room temp
Juice and zest of 1 lemon
Pinch cayenne
½ teaspoon dry sage
1 tablespoon fresh thyme leaves
2 tablespoon parsley
1 teaspoon lovage (or celery leaf) - optional
1 tablespoon mustard
1 teaspoon cracked black pepper
Method:
Beat all ingredients together in stand mixer
Roll into tube in parchment paper
Place in fridge
When cold, slice and place on top of whatever you're serving
September 20, 2020 - Let's Ferment
Fermentation is magic. Well actually it's science. Well actually, it's life.
When you bake a loaf of bread, you harness the power of yeast to make that bread rise. In sourdough baking, wild yeasts turn 3 ingredients - flour, water and salt into pieces of edible art. But fermentation doesn't end there...it's what makes beer fizz, it's what turns grape juice into wine and it's what turns vegetables into pickles. It really is a marvellous thing.
It's arguable whether human society would exist without it - our mastery of the microbe in the kitchen, or rather, our ability to co exist with it in a mutually beneficial manner is almost as important as the domestication of the dog, the invention of fire and the commercial food crop. We wouldn't be who we are without it.
This week, we are going to explore the naturally fermented pickle. We are going to make 2 basic recipes - the "crock dill pickle" and Sauerkraut. We will also talk about fermentation vessels, what can go wrong and how to avoid it through careful controls.
These things take time, but the results are amazing and, if this resonates with you, this may end up being a culinary journey of your own, as it has been for me… fermentation is a passion project for me and some of my ferments like miso take up to 5 years to hit completion. Don't worry - what we make this week will be ready much, much quicker!
Sauerkraut
(this technique will work on pickles too, just switch the aromatics and add garlic, dill, coriander seed, hot peppers, etc.)
Tools:
Knife and cutting board

Scale

Large ziplock bag

Large food grade bucket / fermentation crock ***this recipe can be scaled down to fit in a mason jar, etc.
Ingredients:
2 large white cabbage

Water to cover

Salt to make 2.8% brine (we will go through this)

Optional - dill, grape leaves, an oak leaf or a bag of black tea
Method:
Slice cabbage thin

Bruise hard with hands

Place vessel on scale and zero it

Add cabbage to vessel along with any other ingredients

Cover with water

Record total weight and calculate salt needed

Empty out water into another vessel

Add salt, dissolve in

Add water back to vessel with cabbage

Weight down with ziplock full of water

Optional - add oil slick to remove oxygen (we will go through this)
September 27, 2020 - Mat Kimchi
Kimchi!

The word is synonymous now with gastropubs and high end burger toppings, kimchi
mayos and lots more… flash back to the 1990s when I was a kid in town though and
the only version most non-Koreans could get their hands on in Perth county was at
Max and Dions noodle shop Menrui. That was my first exposure to any version of
kimchi, and it started a long term love affair that lasts to this day.


Little did I know at that point what kimchi meant to Korean food culture. I thought it
was just a nice side or topping. Even now, in 2020, with the ubiquity of Korean fried
everything and gochujang mayos and blah blah blah, most people still have no clue
that the version of kimchi we consume in North America is just our take on one of the
literally dozens of main varieties of kimchi.


When I first travelled in Korea, my lack of knowledge became clear to me. I
remember sitting down to a meal and having my friends there pass me a dozen
different banchan (side dishes), and every time I asked what something was, the
answer was kimchi. I had water kimchi, radish kimchi (colloquially called kkakdugi,
for which Korean gangsters are sometimes nicknamed as their hair is cut square like
the radish), soft shell crab kimchi (this would be a hard taste to acquire here), Oi
Sabagi or cucumber kimchi and many many more.


This version we are going to make today is lovely - there are as many recipes for any
particular kimchi as there are Korean moms, and my version is pretty traditional with
a couple quick swap outs. It's easy to make and only requires a couple specialized
ingredients, the only one of which is truly indispensable is the gochugaru or Korean
chili powder - a slightly smoky, lightly sweet and not overly spicy chili powder that
gives mat kimchi its distinctive flavor.


We will go through how to make this, then some uses for various parts of it across
different ages of fermentation!

Basic Mat Kimchi

Tools:
Knife and cutting board
Fermentation vessel (crock / bucket / Tupperware)
Ingredients:
5 lbs nappa + 2 tbsp salt

8 oz. ginger
2 large apples or pear
1 head garlic
2 bunches green onions
1 liter water
Optional - 1/4 cup fish sauce, or powdered dried anchovy
Optional - 2 lbs sliced radish (large type, like daikon, Korean radish or even watermelon radish)
3/4 cup gochugaru (Korean chili powder)
2.5% of the total weight in salt
Method:
Chop the cabbage, toss with salt, leave at room temp overnight covered in saran
Peel garlic, ginger and apples
Puree in mixer with 1 liter water
Peel apples / pears and add to mixer, puree with the rest of the mix
Add chili powder, puree again
Slice green onions into long strips
Measure out 2.5% of the weight of everything
Add salt to mixer and pulse one more time
Mix everything together, press down and add weight
Ferment at room temp 4-7 days, longer if you prefer very sour
Fridge and use as needed
October 11, 2020 - Turkey Gumbo
One of my favorite phrases in the kitchen sort of speaks to my darker sense of

humor. "Well, we might not love it but at least we have a lot of it."


I feel like turkey leftovers are sorta one of those things… after a large turkey meal
there's a sort of bleak knowledge that you will have to wade through all the remaining
bits with decreasing levels of enthusiasm.


Today's lesson will hopefully preempt this with a bit of a plan that's slightly different
than the "put it all in a pot and boil" soup strategy, or the unimaginative last resort of
just making suck-the-moisture-out-of-your-mouth turkey sandwiches.


This is an adaptation of a friend and Chef John Folse's classic Gumbo recipe, and
I've made it account for leftover turkey by adjusting the steps. It's rich and delicious
and the turkey takes a back seat to everything else, which truly is lovely after
thanksgiving when you don't want to see it for a little bit. Even if you are a devout
turkey lover, give this a try - you'll be happy.


Gumbo is a southern staple. I love thickening with okra, but this recipe relies on a
rich, slightly darkened roux to do the job and also side steps the whole "i hate okra"
thing that some people have going on (usually because they've never had it well
prepared).

Turkey Gumbo

(Yield about 3 liters)

Tools:
Knife and cutting board
Bowl
pot
Ingredients:
3 cups leftover turkey meat, shredded
1 pound smoked sausage
1/2 cup oil
3/4 cups flour
1 cups diced onions
1 cups diced celery
1/2 cup diced bell peppers
2 tablespoons cup minced garlic
2 liters turkey stock
2 cups mushrooms
1 cup sliced green onions
1 bay leaf
sprig of thyme
1 tbsp chopped basil
salt and cracked black pepper to taste
Louisiana hot sauce to taste
1/4 cup chopped parsley
Method:
Make turkey stock from bones. Do not make a weak stock. Keep stock hot in a second pot while making this soup
Add butter to bottom of sauce pot and melt then add flour
Stir to combine then cook, stirring, over medium heat until a blond-brown roux is achieved
Add onion, carrot, celery, peppers and cook 5 mins until softened
Chop and add sausage and stir to combine
Cook 5 mins
Add turkey and stir to mix in
Slowly add turkey stock ladle by ladle, mixing to break up lumps, until all stock is in
Bring to boil then drop heat and simmer for 45 mins
Add all remaining ingredients except hot sauce, salt and pepper, simmer 30 mins
Add hot sauce and seasoning to taste
Serve over rice.
October 18, 2020 - Mushroom Ravioli
Ravioli! The little stuffed pockets of pasta joy. So good, so tasty, such a fun thing to make and a great way to wow people.

To be honest, they are a little bit of a pain but, with a bit of practice, you can crack em out quickly and then they just become another pathway to the zen-like state that anyone who makes a good amount of pasta or gnocchi by hand spends their time in. I'm not kidding - cavatelli, gnocchi, ravioli, orecchiette, they all seem a little tough at the start but there's a simple rhythm to making them and the results are always worth the effort.

To show off how to make ravioli, I'm going to do a simple filling of wild mushrooms and ricotta, with a little salt and pepper and some herbs. The dough is simple to make, and I'll show you how to make it by hand, though the food processor method we have done before works too. Our sauce is going to be a sage brown butter with a little pasta water, salt, a dash of wine and some herbs, and we will finish the dish with some crushed hazelnuts - nuts on pasta is a great way to add texture to an otherwise texturally monotone dish.

Anyway! Here we go! I'm writing this on Saturday and cooking this on Sunday and don't have the wild mushrooms I plan on using yet, so it's time for a walk in the woods to find some winter chanterelle...

Mushroom and Ricotta Ravioli

Tools:
Knife and cutting board
Bowl
Dough
Ingredients:
1 ¾ cup all purpose flour

¼ cup semolina flour plus more for dusting

t salt

3 whole eggs + 2 egg yolks

1 tablespoon olive oi
Method:
Make a well using your dry ingredients, whisk your wet ingredients to combine

Pour into well

Fold and gently stir the edges of the wet ingredients into the dry until combined. Be sure to keep a wall of dry flour around the edge until sufficiently mixed.

When fully combined, knead for 8-10 mins or until glossy and smooth

Rest 1 hour or overnight in fridge, wrapped in saran

Roll out to thin (1 or 2) level on a pasta roller, or as thin as you can get using a rolling pin. Be sure to rest a little if using a rolling pin to prevent retraction from gluten.

Fill pasta using shown method
Filling
Ingredients:
1 cup firm ricotta, well drained

2 cups mushrooms, cooked in pan on high heat to reduce them by half in size

1 tablespoon salt

1 tablespoon ground black pepper

Lemon zest

Thyme / ground nutmeg
Method:
Cook mushrooms (overcook in fact - high heat, quite a while)

Drain mushrooms (you want your filling to be easy to work with and dryer is better)

Combine all remaining ingredients and mix by hand or pulse in food processor - if mixing by hand, finely chop mushrooms first

Chill ingredients
October 25, 2020 - Duck Nose to Tail
Duck: Nose to Tail

There's no question that duck is my favourite meat protein to prepare. It was my first love from a butchery point of view and is a great way to work with a whole animal at home. As a food source, duck can be lush and fatty or lean and steak like, roasted, braised and pulled, cured like ham or BBQ'd at low heat for hours. It is incredibly versatile and a gateway to elevated cooking.

Many people find the idea of butchering something intimidating. It is, however, something that becomes easier with practice and is one of the most appreciative and honest things you can do in the kitchen - it gets you a step closer to your food and allows you to truly take ownership of your kitchen choices.

There isn't a recipe per se for tomorrow - I am going to take a couple of ducks apart and show some different techniques to utilize the whole bird touching on braising, smoking, curing, rilette, pate, duck proscuitto and confit'ing, fat rendering and making bone broth.

It sounds like a lot and it is, but this is a lesson very much from the heart as it is designed to help move you from being a consumer of single fabricated cuts to someone comfortable with taking apart a larger more complex cut or whole animal, using every single piece and stretching your usage across multiple meals.

Here is the recipe for the duck braise we are going to set up:

Leek and Mushroom Braised Duck

Ingredients:
1 duck
4 large onions
2 T oil
4 cloves garlic
1/2 teaspoon ground cinnamon
1/2 teaspoon nutmeg
2 t hot chili
4 bay leaves
2 large leeks
3 cups white wine
1 cup stock
2 cups dried wild mushrooms
2 cups cream
Salt and pepper
Method:
Medium dice onions
Sweat off onions in 2 T oil in pot, medium-low heat until translucent (10 mins)
Dice and add garlic to onions
Deglaze with wine and reduce by 1/4
Add all other ingredients, wrap with foil
Braise until done (3-4 hours at 300 or on stovetop checking)
Cool
Remove duck carcasses, pick meat from bone and return to braise
Serve with long noodles like fettucini
November 1, 2020 - Shakshukia - Baked Eggs and Tomatoe Chickpea stew
Shakshuka - Baked Eggs and Tomato Chickpea stew
Popular across the middle east, this stew of peppers and tomatoes makes a killer brunch or hearty-but-light dinner. This version is a hybrid of a few recipes, going in an Israeli direction with the addition of eggs added to the pan before it hits the oven. Inexpensive and full of flavor, this dish is a great winter warmer. The version we are going to make today has a rapid cook time and is really easy to pull out when you are out of time but want something homey and comforting.
If you want to make an elevated version, ditch the canned chickpeas in favor of freshly cooked and use fresh tomato too. That said, you really don't need to go that route to get a great meal out of this recipe!
The eggs I'm using are duck eggs but you can use chicken too obviously
Shakshuka
Tools:
Ingredients:
4 eggs
1 can tomatoes
1 can chickpeas
1 Tbsp olive oil
1 cup diced onion
1 cup bell pepper
3 cloves garlic, minced (3 cloves yield ~1 1/2 Tbsp)
2 tbsp tomato paste
Juice of 1 lemon
1 tsp cumin
1 tsp coriander seed
2 tsp smoked paprika
Pinch cinnamon
Pinch cardamom
½ tsp chilli flakes
Salt and pepper to taste
Fresh herbs like cilantro or parsley to garnish
Method:
Add onion and olive oil to cast iron pan, cook on medium high until sweated off
Add peppers and garlic, sweat off
Powder herbs and spices
Add herbs and spices
Add canned tomatoes, reduce by ⅓
Add chickpeas and lemon, bring to boil, season with salt and pepper
Crack eggs into mix
Bake at 400 for 10 mins, until you have nice color on it. You can go longer here.
Serve with some fresh herbs like cilantro or parsley and a lemon wedge
November 8, 2020 - Leek and Potato Soup
It's soup season. Theres no debate about that. I drove through an hours worth of whiteout Nov 1st coming back to Stratford and that's the marker that you have officially crossed into soup season territory.

Today let's make a simple classic - there's nothing amazingly fancy here, just a good technique that will yield some great results. Leek and potato soup is a fall and winter favorite and teaches some good technique for flavor building - you don't want to layer on too many ingredients or you sort of ruin the appeal - the silky texture and balance of flavor is all about simplicity.


That said, we are going to make a couple very simple garnishes to elevate the soup - one is a quick lemon oil and the other some crispy leek strands. Add either one (or both if you live on the edge) and you'll get a fireside showstopper.

Tools:
Soup Pot
Knife and Cutting Board
Immersion blender
Small pot
Soup
Ingredients:
¼ cup butter
4 large leeks
2 tbsp minced garlic
2 pounds russet potatoes, peeled and chopped into 1 cm dice
6 cups chicken broth (sub veg broth if need be)
2 bay leaves
3 sprigs fresh thyme or 1 tbsp dried thyme
1 teaspoon salt
1/4 teaspoon ground black pepper
1.5 cup heavy cream
Lemon oil
Ingredients:
1/2 cup vegetable oil
1 lemon
Method:
Chop and clean leeks (reserving 1 cup for garnish), add to pot with butter

Cook on medium heat for 5 mins

Add garlic

Cook 5 mins

Add potatoes, chicken broth

Bring to just below boil

Simmer until potatoes are tender and can be crushed with a thumb

Puree with immersion blender

Add bay leaves and thyme

Add cream, bring back to just below boil

Cook 10-15 mins

Check for seasoning

Garnish as you choose!
November 15, 2020 - White Wine and Leek Mussels
Mussels. The fast dish that everyone thinks is fancy but is super easy to pull off at home!

When someone thinks "bistro" it's hard not to have mussels pop into their head. I don't know how many people randomly think of the word "bistro" for no specific reason, but whatever.

Mussels are part of that lovely family of bivalves that include their much more regal cousin the oyster, the clam, and the aquatic acrobat the scallop. It's rare to see mussels in many ways other than steamed, but it happens. That said today, we are going to look at a classic prep - steamed mussels with wine, leeks, onions and cream dish.

Tools:
Pot and lid

Knife and cutting board
Ingredients:
2 lbs mussels, cleansed and debearded

2 tbsp butter

1 medium leek, white and light green only, cleansed and trimmer

2 shallots

2 cloves garlic

⅔ cup white wine

½ cup cream

1 tbsp whole grain mustard

Sprigs of herbs - dill, thyme

Juice of ½ lemon plus zest of 1 lemon

Salt and pepper

Bread for lapping it all up
Method:
Add leeks, shallot and and butter to a pot on medium heat, cook until soft

Add garlic

Deglaze with white wine, cook 1 min

Add mustard and herbs, bring to high heat

and mussels, lid tightly

Cook 3 mins or so on high heat

Remove lid, add cream

Check seasoning and serve, removing unopened mussels
November 22, 2020 - Gougeres (Choux Pastry Cheese Puffs)
Gougeres are so much fun. They are super easy to make and really make a nice alternative to bread to serve with a pate or dip or some sort of cheese or salad. You can make them into nice little canapes and fill them with things like smoked salmon, or you can rip em apart straight out of the oven and just mow down.

They are a great way to learn to work with choux pastry, the bedrock of such things as eclairs and profiteroles. I love them. You will too. Make these once and you'll always have a great little trick in the back of the mind to be able pull out for a dinner, pot luck or random snack scenario.

Tools:
Pan

Silicone spatula or wooden spoon

Whisk

2 bowls

Cheese grater

Sifter (optional)
Ingredients:
1 cup flour

½ stick butter

1 cup water

½ tsp salt

4 eggs at room temp

Pinch nutmeg

4 oz. grated cheese, ideally gruyere or a firmer cheddar
Method:
Preheat oven to 425

Grate cheese and nutmeg

Add water, butter, salt and nutmeg to pan on medium heat

Once it comes to simmer and butter is melted, add flour by sifting in and stirring

Stir and incorporate

Keep stirring on medium head for 3 mins, until dough pulls away from pan

Whisk eggs

Add to dough bowl and break up with whisk to allow to cool a little

Whisk in half of eggs and stir until incorporated

Add remaining eggs in the same fashion

Add cheese and incorporate

Let cool a little

Spoon into circles (or pipe if you like) onto parchment lined tray, giving a good amount of space between

Bake 15 mins at 425, then drop heat to 350 and bake to finish (10 mins or so)

Cool
November 29, 2020 - Vanilla Creme Brulee
Fun fact - you can make all sorts of versions of a creme brulee! Even more fun fact - vanilla is the best, all others are garbage. Well, not quite, but vanilla, the OG (original gangster) version is the best. No idea why but for some reason I can't get my head around variations on it - it's a weird mental defect I have I

guess. But, the lovely floral note of vanilla with unctuous creaminess of the custard is something I just don't want to tweak out or change.


So, without further adieu, I give you one of the most puritanical Sunday Roast Sessions ever - straight up vanilla bean creme brulee. PS - I know I missed the accents here but I'm not that puritanical.


PPS - Vanilla is CRAZY expensive now and probably will be forever - substitute a
good quality extract and 99.9% of people would never be the wiser.

Tools:
Pot
4 standard serving Ramekins
Whisk
bowl
Baking tray the height of ramekins to bake in
Ingredients:
2 cups heavy or light cream, or half-and-half
1 vanilla bean or 1 teaspoon vanilla extract
Pinch salt
5 egg yolks
½ cup sugar, more for topping
Method:
Preheat oven to 325 (300 in convection, make sure your fan is on low if using)
Split vanilla bean down middle lengthwise
Add to cream in pot and bring to simmer. Add pinch salt.
Simmer 5-10 mins, then scrape vanilla bean out and discard husk. Turn off heat.
Whisk sugar and egg folks until opaque and light.
Slowly add ¾ cup of the cream in a drizzle into the egg yolks, stirring vigorously as you go
Reverse your pour and combine the bowl back into the pot, whisking again
Pour contents evenly into ramekins, place in baking dish
Top baking dish up with water to level of the filling
Bake for 35 mins or so, until set
Remove and cool overnight, being gentle not to jostle them
To serve, broil with sugar
December 6, 2020 - Sourdough Primer
Looking after your Sourdough Starter
"It's a survival food in a way," Costello says. "It's something you had to take care of so it could take care of you."
The most important and crucial part of baking using sourdough is looking after your starter. Do a good job of this and you'll have great bread, almost indefinitely. Some starters are kept alive for decades, and with a little care and a tiny amount of work there's no reason why yours can't live that long too.
To bake with sourdough you need to do this every day in order to keep your starter alive.
Every day your starter will double in quantity - you will need to stay up on this so that you have starter to bake with. If you are not baking but want to keep your starter alive and fed, you can discard half of it before feeding to keep the size under control.
Lets go!
Ingredients:
If you DO have a scale, go by weight:
2 parts starter

1 part water

1 part flour
Example: 200 grams starter, 100 grams water, 100 grams flour
If you DON'T have a scale, go by volume:
1 parts starter

1 part water

1.75 parts flour
Example: 1 cup starter, 1 cup water, 1 ¾ cup flour
Method:
Add water to your starter

Stir to dissolve

Add in flour and whisk or stir with fork until flour is fully combined and there are no lumps

Set aside and allow to rise

Use in dough when starter is at its peak (this means you will need to let it sit for 8-10 hours to use)
Note: Make sure to take a little bit of your fed starter (right after you feed it) and put it in the back of your fridge. It will stay there and stay alive for months. You can bring it back out and feed it to make more starter - think of it like a safety net.
December 13, 2020 - Holiday Drinks - Egg Nog, Hot Chocolate, Mulling Spices
It's the holiday season! The one time of year where it's socially acceptable to steal a page from Rocky Balboas book and drink your eggs. I figured what better way to prime the tastebuds for the next month or so than a celebration of three of my favorite winter drinks - egg nog, mulled cider or wine, and a slightly spicy hot chocolate.



Tomorrow we are going to hit up all 3 - and the mulling part will be a concentrate, so you can add that to whatever warm beverage you like. Feel free to fortify all as needed!

Egg Nog

Tools:
Stand mixer, or immersion blender
Ingredients:
4 egg yolks

1/3 cup sugar

1 pint whole milk

1 cup heavy cream

1 teaspoon freshly grated nutmeg

4 egg whites
Method:
Cream egg whites and sugar with mixer until light in color

Add milk and cream, plus nutmeg

Whisk to combine

Beat egg whites with a bit more sugar, stir in gently

Fortify with whatever you like
Hot Chocolate
Tools:
Pan
Strainer
Immersion blender
Ingredients:
2 cups water
1 guajillio
Nutmeg
A grating of clove
Add 4 cups milk
1 cinnamon sticks
1/4 cup honey
8 oz. dark choc chips
Method:
Bring chili pepper, clove, cinnamon, nutmeg and water to a boil
Reduce by half
Dissolve in honey
Add milk
Bring to simmer
Add chocolate and stir to combine
Strain out solids and immersion blend
Mulling Syrup
Tools:
Ingredients:
2 cups sugar
3 cups water
4 cloves
1 cinnamon stick
4 allspice
Nutmeg
Black peppercorns (optional)
Thumb of ginger
3 Oranges (peel and juice only)
Method:
Combine all, bring to simmer
Strain after 1 hour
Fridge and dilute into beverages
December 27, 2020 - Tarte Tatin and Creme Anglaise
Winter is the perfect time for this easy, hearty dessert. Tarte Tatin is the upside down cake of pie style desserts - it's equal parts high technique and country kitchen, and holds a special place in my heart as it's no-fuss simplicity presents as perfectly at home as it does in a restaurant, and any attempt to make it more complicated makes a worse final result.
The basics are simple - make a caramel, cook your apples in it, top it with puff pastry and bake, cool, then flip onto a plate or something to present on. It's easiest with a bakeable non-stick or using parchment paper, but you can get a great result in a cast iron pan or low profile pie plate etc.
The perfect topping is creme anglaise, a light custard that takes flavors like cinnamon and nutmeg perfectly.
Tarte Tatin
Fast, easy, delicious, versatile.
Difficulty - med
Tools:
1 large frying pan

1 bakeable vessel, cast iron, etc.

Knife

Peeler

Rolling pin

Food processor
Ingredients:
Filling
8 apples

¾ cup sugar

¼ cup butter

Pinch salt
Puff Pastry
2 cups flour

1 ¼ cup butter, diced into small cubes

½ cup extremely cold water

Pinch salt
Method:
Toss the flour and the butter together so the butter is coated in flour

Put in food processor, add salt

Pulse 3 or 4 times for 5 seconds

Trickle in water and pulse 1 more time

Remove from food processor and bring together with hands into a square

Flatten with a rolling pin

Fold back on itself, repeat x 4

Wrap in saran wrap and rest in fridge to rest min 1 hour

Remove from fridge 20 mins before baking tart
Tart
Preheat oven to 375

Evenly disperse sugar in pan, turn on medium heat

Once sugar has liquified, add butter and move pan about to melt and disperse

Cook 2-3 mins

Add apples, evenly spaced out, turn pan to medium-high

Cook 10 mins until apples have lightly cooked through

Remove from heat, arrange apples for baking using same or different pan

Top with puff pastry

Bake for 20-25 mins

Pull out and rest to cool and set
Creme Anglaise
Basically a beverage
Difficulty - Easy
Tools:
Ingredients:
1 cup 18% cream or ½ cup milk, ½ cup whip cream

3 egg yolks

3 tablespoons sugar

Pinch of spice, dash vanilla, etc.
Method:
Bring milk and cream to a simmer, add your spice or aromatic

Whisk together egg yolk and sugar in a bowl until light in color

Slowly add some of the hot milk/cream, whisking as you go

Continue slowly until half the milk/cream is whisked in

Transfer back into pot and cook on low/med heat until thickened, coating the back of a spoon

Strain and cool
February 7, 2021 - Hot and Sour Soup
This is a place keeper as it is published at the beginning of the recipies.
February 14, 2021 - Beef Bourguignon
The Julia Child Classic Recipe

Difficulty - med

During a live Q and A someone asked a while ago about doing an amped up beef stew. I figured, if that's what's called for, there's really only one way to go and it's a classic - beef bourguignon, the classic red wine and mushroom stew from France.




Take your time and follow the steps and the results will be well worth it.




If you can't get a good stock to work with for this, use a broth and hit it with a little gelatin to fake the body.

Tools:
Knife
Cutting board
Skillet / frying pan
Colander
Ingredients:
8 thick cut bacon slices (thin will do if need be)

2 tbsp olive oil

3 lbs brisket or chuck, cut into cubes

1 large carrot

1 large cooking onion

2 tablespoons flour

1 bottle red wine

3 cups beef stock or 3 cups broth + 1 packet gelatin

1 tablespoon tomato paste

2 cloves smashed garlic

½ teaspoon thyme

1 bay leaf

2 cups whole pearl onions or shallots

3 tbsp butter

1 herb bouquet (4 sprigs parsley, 2 sprigs thyme, 1 bay leaf)

1 pound fresh white mushrooms, quartered
Method:
Preheat oven to 425

Simmer bacon in water for 5 mins then drain and dry

Return bacon to pan and fry 5 mins until browned and fat is starting to render

Remove with a slotted spoon and set aside.

Dry beef with cloth or paper towel and sear on all sides in the Dutch oven.

Remove from heat and set aside with the bacon.

Add onions and carrot to pot and brown in the fat.

Add the bacon and beef back to the pot. Season with salt and pepper, coat lightly with the flour and place in oven 4 mins

After 4 mins stir, then cook another 4 mins

Reduce heat to 325 and remove pot from oven.

Add wine and stock to the pot, along with garlic, thyme and tomato paste

Cook 3-4 hours or until very tender

Add butter to a pan and add pearl onions, a bay leaf, thyme and salt and pepper. Brown the onions.

Add ½ cup of stock and stir, then cook until onions are quite tender and liquid has evaporated

Remove the onions, wipe out pan and add a little more butter

Bring to medium high heat and cook mushrooms until browned.

Drain the stew through a colander and bring liquid up to high simmer, reduce 5 mins.

Add all back in and simmer 5 mins.

Serve with potatoes or your choice of starch
February 21, 2021 - Masala Dosa
This is a basic dosa recipe - the flatbread takes a day or so to make but is well worth it and quite good for you (even if the filling isn't). Naturally fermented, dosa has a really great tang and is a super delicious meal that really isn't hard to pull off - though you do need a good blender to do your batter any justice.



I've compiled a simple masala dosa filling out of a couple really good recipes - there are a few optional ingredients here where, if you have them, it will really take it to a good place - if you don't however, you'll still have a great meal.

Masala Dosa

South Indian Staple that takes lots of modifications

Difficulty - med

Dosa

Tools:
Bowls

Warm place to ferment (oven with pilot or light on)

Blender, vitamix or equivalent is ideal.
Ingredients:
1 tsp fenugreek seeds

2 cups long grain rice

1 cup black gram lentil (brown lentil can be substituted)

¼ teaspoon baking soda (adjusts PH and aids fermentation)

1 teaspoon salt
Method:
Soak rice in 4 cups water in one bowl

In a separate bowl, soak lentils with fenugreek and 2 cups water.

After 6 hours, drain both, saving the water from the lentils

Add both rice and lentils to blender, add in baking soda and salt

Add ¾ cup water

Puree on high, adding more water if you need. Should be a loose consistency.

Pour into bowl and ferment 12-16 hours, stirring part way through to punch down

After fermented it should be doubled in size

Use right away or lid and put in fridge for up to 4 days
Filling
Tools:
Pot

Pan

Knife and cutting board

Grater / microplane
Ingredients:
4-5 potatoes, boiled and chopped

10-12 curry leaves (or substitute 1 tbsp good curry powder)

2 tbsp split lentils

3 onions, diced

1/2 teaspoon mustard seed

1 teaspoon cumin seeds

2 green chilies, chopped (jalapeno works if nothing else is avail)

1 teaspoon grated ginger

Small handful cilantro, roughly chopped

1/2 teaspoon turmeric

A pinch of asafoetida (optional)

3 teaspoon oil

Salt and pepper
Method:
Cover lentils in water, bring to a boil and set aside for 10 mins

Add oil to pan and bring to medium high heat

Add mustard seeds, cumin, and lentils

Add onions and cook until translucent

Add curry leaves or powder

Add chillies, turmeric, ginger and cook 2 mins

Add potato and cook until well combined and hot (reduce heat and add a splash of water if needed)

Scatter in asafoetida if using

Cool and stir in cilantro
February 28, 2021 - Griddle Scones, Cultured Butter, Spiced Honey
This is a nice combo of techniques churning (get it?) out a great resulting plate.

Stovetop scones are a leavened fry bread - light and fluffy and done in the fry
pan, they are common in Scotland and best served and eaten right away. They
combine nicely with cultured butter - a really easy home process to pull off and a
good way of avoiding buttergate-related disappointment.


A final addition of spiced honey makes this a lovely little lunch - again, this
technique is super versatile and can be taken in all sorts of directions - don't be
afraid to switch up all the spices or throw some chili peppers in there to use with
a more savory dish.

Griddle Scones

Ingredients:
2 cups all purpose flour
2 teaspoons baking powder
1 tbsp sugar
1 tbsp butter
1/2 cup milk
1 tbsp vinegar
1 egg
pinch of salt
¼ cup raisins or dried cranberries
Water to bring together, just a splash
Method:
Cream the butter and sugar
Add egg and continue mixing
Add milk and continue mixing
Add flour, salt and raisins or cranberries and combine until it comes together
Turn out onto floured counter and bring together more, folding over a couple times
Form into rounds and roll out then cut into 4
Turn on cast iron
Add a tiny splash of oil
Add scones
Cook on one side 3-4 mins until browning. Lid to encourage rising.
Flip and continue cooking, probably 5 more mins, or until cooked
Remove from heat
Serve after letting cool slightly
Cultured Butter
Ingredients:
1 liter heavy cream
1/4 cup live culture yoghurt
Salt, to finish
Method:
Combine cream and yoghurt
Leave at room temp, covered, 24 hours. If your house is cold, put in oven with the light on.
Next day, beat using stand mixer until it rises and falls, then strain off buttermilk
Place in bowl over ice and season with salt
Press repeatedly with spatula to wring out some of the remaining buttermilk
Use within 4-5 days
Spiced Honey
Ingredients:
1 cup honey
¼ cup water
10 black peppercorns
5 green cardamom pods
Lemon peel, orange peel
Cinnamon stick
1 fennel seed
20 coriander seeds
Method:
Combine all in sauce pan
Bring to boil
Let steep overnight
Strain and use honey
March 7, 2021 - Sourdough Stovetop Pizza
There's no real excuse not to make pizza this way. Your average home oven comes nowhere near the temperature required to make good pizza, but with the frypan stovetop method, you can get much closer to really good pizza than just with the oven alone.



Your frypan can get up to a really high heat - by cooking your crust in there then topping, you can get a really nice, blistered crust with lots of flavor and then still get a nice melt on with your cheese and toppings.




Using sourdough as your base makes for an incredibly flavorful crust and the dough keeps for about a week in the fridge, getting better every single day.

Basic Sourdough Stovetop Pizza

Start to finish, 1 day. Active time under 1 hour.

Tools:
Bowl for proofing

Saran or a cloth for top of bowl

Pastry scraper (or suitable piece of plastic)

Fry pan with lid
Ingredients:
1/2 cup sourdough starter

1.75 cups water

1 teaspoon salt

3.25 cups flour

Cornmeal and flour for dusting
Method:
Step 1 (Morning of day 1)
Put water in a medium or large mixing bowl

Dissolve sourdough starter in using fork

Add salt and remaining flour

Mix together until just combined into a shaggy mass

Let set 20 mins

Stretch and fold

Cover and set aside 30 mins

Stretch and fold

Cover and set aside 30 mins

Stretch and fold

Cover and set aside 30 mins

Stretch and fold

Cover and set aside 30 mins

Let sit on counter until doubled in size (4-6 hours)

Divide into two balls and gently shape - you want to make sure not to crush out air bubbles from here out

Flour the balls and place into the fridge overnight, covered
Step 2 - Mid-afternoon Day 2
Remove dough from fridge and bring up to room temp

Separate dough into 2 balls and lightly roll and press out until about 1cm thin

Flour / cornmeal dust as needed to avoid sticking to board

Preheat frying pan to medium heat

Preheat oven to 450 degrees

Add a small amount of oil to the fry pan, and place dough in pan

Adjust shape as needed with fingertips, being careful not to burn yourself

Fry on first side 4 mins, with lid on

Flip

Fry for 4 mins or so on the second side.

Dough will rise and look "done"

Remove lid, flip and fry 2 more mins

Remove from heat, top as desired and bake 15 mins or so to finish
March 14, 2021 - Ramen
For the general public, ramen is probably Japan's most well known culinary gift to the world after sushi. Amongst chefs, Ramen trumps all.



Where sushi is reliant mainly upon good ingredients presented simply, ramen is mainly about broth and noodles, and neither of these can be rushed - they both take care and time and skill. That said, ramen's evolution has seen it take the form of the ultimate cheap fast food in the form of mr noodle and it's instant pot noodle kin.




Most people associate ramen noodles with this type of dish - 4 for a dollar and prepared in under a minute - the idea of a 17 or 18 dollar bowl of ramen noodles seems laughable or at least shocking if this is your baseline.




I'd like to show you the window into this world of noodles.

Ramen Dough

Tools:

Ingredients:
400g bread flour

100g warm water

120g cold water

3 teaspoon kansui (baked baking powder)
Method:
Mix kansui with warm water and stir to dissolve.

Add cold water and stir.

Stir in flour bit by bit and combine.

When it gets too stiff (and it will), transfer to a counter and knead until all flour is combined.

Let rest and knead again. It will look uniform.

Slice and then begin to put through a pasta roller, using the widest setting.

Roll through, decreasing the width until you are close to the thinnest setting.

Cut through angel hair / spaghetti cutter.

Toss with flour then cook in boiling water.
Ramen Eggs
Ingredients:
Marinade ingredients:
¾ cup Mirin or Aji mirin (or ½ cup sugar and ½ cup white vinegar)

¼ cup regular soy sauce

¼ cup dark soy sauce if you can't find it, substitute with an equal amount of regular soy sauce + 1 tbsp brown sugar

½ tsp cayenne pepper

1 inch piece of ginger sliced

1 star anise or 5 fennel seeds
Method:
Mix all marinade ingredients and heat in pot until dissolved, then allow to cool and set aside

Fill a saucepan with enough water to cover the eggs

Bring the water to a boil over high heat with the lid on. Then lower the heat to medium or medium high, so that the water is still bubbling but not at a rolling boil

Lower eggs into water

Put lid back on

Set timer for 6.5 mins

Remove eggs and run under cold water for 3 mins

Once peeled, place the eggs in the (cooled) marinade.

Let the eggs marinate for at least for 2 hours

Remove the eggs and use or store for up to a week
Simple Miso Broth
Tools:
Ingredients:
2 quart chicken broth

4 lbs pork bones

5 tablespoons white miso

2 tablespoon soy sauce

2 slice ginger

1 clove garlic

1/2 teaspoon white pepper

Salt as needed
Method:
Add bones to chicken broth, bring to simmer

Simmer minimum 4 hours, top up as needed, skim scum

Strain

Add all remaining ingredients except miso

Bring to boil, reduce to simmer, cook 15 mins

Strain

Add miso
March 28, 2021 - How to Cut and Cook a Fish
Welcome back!



Today's lesson is on fish - how to gut em, cut em up, fillet em, debone em, and cook em.




I'm going to show off some technique on a couple rainbow trout, and give you an awesome cilantro and parsley sauce recipe to go with them.




If you find working with fish intimidating…. This ones for you!

Cilantro Sauce

If it tastes like soap you lost the DNA lottery

Difficulty - easy

Tools:
Knife

Cutting board

Food processor
Ingredients:
2 cups cilantro (chopped, stems ok)

2 cups parsley (chopped, stems ok)

1 clove garlic

3/4 cup pickled red onion, plus brine to fill the measurement

1 jalapeno or habanero, seeded if you don't like the heat

¼ cup cider vinegar

1 tablespoon sugar

Salt and pepper to taste

Zest and juice of 2 lemons

Pinch coriander seed

½ cup olive oil
Method:
Chop and rinse herbs

Puree all the ingredients without olive oil

Add oil slowly at end with mixer on low

Adjust seasoning to taste
April 10, 2021 - Falafel
Falafel is one of the great street foods of the world - a staple of vegetarian food, a falafel wrap is one of those rare dishes that most meat lovers will order without even thinking about the fact that there is no meat protein in it.



It's also flexible and dirt cheap - don't use canned chickpeas for this, dry is what you want, and that means that every batch of these little guys is only going to ver cost you a couple bucks to pull off. If you want to sub in a different legume, go for it. Egyptian falafel relies on fava bean, so if you plan on planting those this summer this is a great dish to have in your back pocket.

Tools:
Stand mixer, or immersion blender
Ingredients:
1 lb dry chickpeas (soak these for 12 hours)

1/2 tsp baking soda

1 small onion, diced

1/4 cup chopped fresh parsley

3 cloves good garlic. If you don't have any good garlic use less.

2 tbsp chickpea flour

2 tsp cumin

1 tsp ground coriander

Pinch cayenne pepper

Zest 2 lemons

Salt and pepper to taste

1 tsp baking powder (optional - makes the falafel more fluffy)

Canola / Vegetable oil for frying
Method:
Soak chickpeas overnight

Drain, reserve a little water

Add all ingredients to food processor and pulse until a uniform coarse paste

Let sit 10 mins, then form

If mix is too loose, add a small amount more flour

Fry
April 17, 2021 - Pad Thai
I love Pad Thai. People overthink it though - it's all about balance of noodles and sauce, big flavors and the freshness of herbs and sprouts. It's rich and light at the same time, and is best eaten informally - the best I've ever had was eaten at a roadside in Bangkok and I finished it with my hands.
Here in North America we tend to add tons of extra proteins, lots of sugar and unnecessary extras. I've even seen some recipes that call for ketchup.
This is David Thompson's recipe - it's a simple, straight up noodle dish - rice stick stir fried at high heat with a simple sauce, embellished only with fresh herbs, eggs, peanuts and sprouts. The only real obscure ingredients by rural Ontario standards are tamarind and salted radish.
Make it and you'll be happy. It's quick and delicious.
Pad Thai
Tools:
Pot

wok/pan

Strainer

knife/cutting board
Ingredients:
Dish:
½ pack rice noodles, your choice of width. Medium works best.

1 cup chopped shallots / red onions

1 bunch green onions / chives

2 eggs

¾ cup tofu, chopped and fried

1 cup bean sprouts, half for cooking half reserved for garnish

1 tablespoon shredded salted radish

1 tablespoon dried shrimp (omit if unavailable, or make a version yourself, see note)
Sauce:
2 tablespoons palm sugar

2 tablespoons white sugar

2 tablespoons tamarind water (made by mixing and straining tamarind paste)

4 tablespoons fish sauce
Garnish:
¼ cup smashed toasted peanuts

Lime wedge

Handful cilantro to garnish, mint too if you like

Thai chili for garish if desired

Salt and pepper
Method:
Pour boiling water over your noodles, let set 15 mins then drain

Make sauce by simmering all sauce ingredients together, then set aside

Fry shallots at high heat.

Add egg and stir fry

Add radish, dried shrimp, tofu

Stir fry high heat until you have a bit of color

Add noodles, cook on high heat until they begin to get some texture from the pan

Add half of bean sprouts and sauce

Let cook in place 30 seconds high heat

Toss in pan a few times, then plate

Garnish with remaining sprouts, peanuts, herbs and serve with lime wedge
NOTES:
Dried shrimp can be "made" by frying, shredded, salting and refrying white or tiger shrimp. The key is dry and salty. Put them in a toaster oven at low heat to dehydrate.
Salted radish can be made by slicing / grating radish and pressing with salt/sugar mix at a 50/50 ratio.
Tamarind water can be made by stewing a pack of tamarind paste with a cup or two of water. When it looses up press out the seeds and put through a strainer.
April 24, 2021 - Huevos Rancheros
Huevos rancheros - aka ranchers eggs. One of the best things you can have for breakfast…



The "authentic" version, whatever that means, isn't the home-fry laden carbo-bomb that lots of people are used to, but more a lovely, balanced dish of multiple salsas, beans, herbs, fried eggs and a little bit of fresh cheese on top of some excellent masa tortilla.




I love huevos rancheros - it's a nice, quick and easy dish that actually makes a really satisfying lunch too, and you can modify it a ton too. In fact, if you look at the history of the dish it was actually a sort of brunch dish fed to farm hands mid-morning. And you can see why - it's inexpensive, flavorful and satisfying.




This should be part of your regular weekend breakfast routine.

Tools:
Fry pan for tortilla and eggs

Knife and cutting board

2 pots, one for beans one for salsa

Bowl for fresh salsa

Plastic or silicone spatula

Wooden spoons
Ingredients:
Fresh Salsa (Pico De Gallo):
1 medium ripe tomatoes, chopped (about 1 cup)

¼ cup finely chopped white onion

2 large sprigs chopped fresh cilantro

2 tablespoons lime juice (about 1 medium lime)

¼ teaspoon fine-grain sea salt

¼ fresh jalapeno, seeds removed, chopped
"Canned" Salsa:
1 can diced tomatoes, drained

2 tbsp water

½ red pepper, diced small

1 onion diced small

1 clove garlic minced

2 tbsp vinegar

1 tbsp sugar

1 teaspoon cumin

1 tbsp paprika

1 teaspoon hot sauce

Salt and pepper to taste
Refried beans:
2 teaspoons vegetable oil

¼ cup finely chopped white onion

¼ teaspoon fine-grain sea salt

1 teaspoon ground cumin

1 can (15 ounces) black beans or pinto beans, rinsed and drained, or 1 ½ cups cooked beans

¼ cup water

Freshly ground black pepper, to taste

½ teaspoon lime juice
Everything else
4 teaspoons vegetable oil, divided

4 eggs

4 corn tortillas

Freshly ground black pepper

½ cup queso fresco
Method:
To prepare the pico de gallo: In a medium bowl, combine the tomatoes, onion, cilantro, lime juice, and salt. Stir to combine, then set the bowl aside for later.

To cook the beans: In a small saucepan over medium heat, warm the olive oil until shimmering. Add the onions and salt. Cook, stirring occasionally, until the onions have softened and are turning translucent, about 3 to 6 minutes.

Add the cumin and cook, stirring constantly, until fragrant, about 30 seconds. Pour in the drained beans and water. Stir, cover and cook for 5 minutes. Reduce the heat to low, then remove the lid and use a potato masher or the back of a fork to mash up about at least half of the beans. Continue to cook the beans, uncovered, stirring often, for 2 to 3 more minutes, until thickened.

Remove the pot from the heat and stir in the pepper and lime juice. Taste and add more salt, pepper or lime juice if necessary. If the beans seem dry, add a very small splash of water and stir to combine. Cover until you're ready to serve.

Meanwhile, add all "cooked salsa" ingredients together in a pot. Bring to a boil then turn down to simmer for 10 mins.

In a small skillet over medium heat, warm each tortilla individually, flipping as necessary. Spread the black bean mixture over each tortilla and place each tortilla on an individual plate. Set aside.

To fry the eggs: In the same skillet over medium heat, pour in 1 teaspoon vegetable oil and wait until it's shimmering. Carefully crack an egg and pour it into the skillet without breaking the yolk. Fry the egg, lifting and tilting the pan occasionally to redistribute the oil, until the whites are set and the yolk is cooked to your preferred level of doneness. Place the fried egg on top of a prepared tortilla and repeat with the remaining eggs.

Spoon about one-fourth of the warmed salsa across each dish, avoiding the egg yolk. Use a slotted spoon or fork to do the same with the pico de gallo, leaving the messy tomato juices behind.

Top with fresh cheese

Serve immediately.
May 2, 2021 - Spaghetti and Meatballs
This lesson may as well be called "how to dress up a can of tomatoes."
It's a simple approach and a really really good one. Cheap eats are awesome, especially when they are also good. A simple bump of acid and sugar to counterbalance each other moves this basic sauce into "gimmie more" territory, and it's really easy to customize this based on what's in the cupboard.
The meatball recipe is a simple but good one - beef/pork, cheese, egg, spices, a little ice water to bind. It's a quick technique but makes a great result.
Simple Tomato Sauce
Difficulty: Easy
Tools:
Ingredients:
1 tbsp vegetable oil

1 cup diced onion

4 cloves minced garlic

1 can tomatoes (28 oz.), pureed (if whole, mash them up)

1 tbsp sugar

2 tbsp red wine vinegar / vinegar

2 tablespoons herbs (basil / oregano / etc.)

½ teaspoon chili pepper

1 teaspoon ground black pepper

1 teaspoon salt plus more to taste

¼ cup olive oil

¼ cup cheese to finish your pasta with
Method:
On medium heat, sweat off onion in pot with your veg oil, cooking until translucent

Add minced garlic and cook 1 min

Add all remaining ingredients (except cheese) and bring to a boil then drop to low heat and cook 10 mins

Season as needed
Fast and great Meatballs.
Tools:
Ingredients:
1 small onion, grated

1/3 cup chopped parsley

1 large egg

1 clove minced garlic

2 tbsp milk

1 teaspoon salt

1 cup bread crumbs

1/2 cup grated Parmesan

1 lb ground beef/pork

Pinch of nutmeg

Pinch hot chili
Method:
Combine onion, egg, garlic, salt, parsley, milk and parmesan in food processor and pulse to combine

Add bread crumbs and pulse again until smooth and blended

Transfer to bowl and add the rest of meatball ingredients

Mix aggressively to combine

Form meatballs and bake in pasta sauce
May 9, 2021 - Banana Bread French Toast
You want to eat this.
As a lovely mothers day brunch style plate, this one can't be beat… the Banana Bread recipe is actually from the Ontario Beekeepers Association's 1970s cookbook and is GREAT. Make it the day before you need it so it has a chance to set up nice and firm, then slice thick, dredge and fry. A little caramelized honey works well here and this is an awesome spot to use honey-touched whipped cream.
A scattering of nuts on top and you're golden!

Happy mothers day!
Banana Bread French Toast
Difficulty: Easy
Tools:
Ingredients:
1 cup mashed bananas

½ cup honey

½ cup butter (or margarine)

2 tablespoons milk

1 teaspoon vanilla

2 eggs

2 cups AP flour

½ cup chopped nuts

1 teaspoon baking soda

½ teaspoon salt
Method:
Grease bread pan with margarine or butter

Preheat oven to 350

Blend all wet ingredients

Sift flour, salt, baking soda

Add nuts

Fold together and pour into bread pan

Bake 50-60 mins or until toothpick comes out clean

Remove from oven and let cool 5 mins

Remove from pan

Let cool for min 2 hours
French Toast Steps
Ingredients:
2-4 slices banana bread per person
Dredge (for 2 people):
1 teaspoon ground cinnamon

1/4 teaspoon ground nutmeg

2 tablespoons sugar

4 tablespoons butter

4 eggs

1/4 cup milk

1/2 teaspoon vanilla extract
Method:
Combine dredge ingredients all and pour into shallow pan
Dip banana bread in to soak up some dredge
Fry in a buttered non stick pan until golden
May 29, 2021 - Bulgolgi
Korean food is my favorite food in the world. My first time there was around 2004, playing music and eating everything I could find.



The idea of Korean food has taken off in the west in the big way in the last decade. Kimchi has gone from being a mystical, almost unheard of ingredient to a standard component of burgers at hipster restaurants and food trucks. It has gone fully mainstream.




I figured it would be fun to revisit the getaway meal of Korean food, Bulgogi. This super fine shredded beef or pork dish is heavily marinated, dosed with an almost inexplicable amount of green onion, and served alongside rice, perilla or shiso leaf, kimchi and other banchan (side dishes). It is the dish that usually converts people to Korean food. Lets go!

Tools:

Ingredients:
½ cup of crushed pear or apple
¼ cup onion purée
4 cloves of minced garlic
1 tablespoon minced ginger
3 green onion sliced lenthwise
2 tbs soy sauce
2 tbs brown sugar (or 1 tbs of brown sugar and 1½ tbs rice syrup)
a pinch of ground black pepper
1 tablespoon korean chilli
1 tbs toasted toasted sesame oil
Method:
Slice beef or pork ridiculously thin
Combine all other ingredients
Mix together and leave 2 hours
Sear