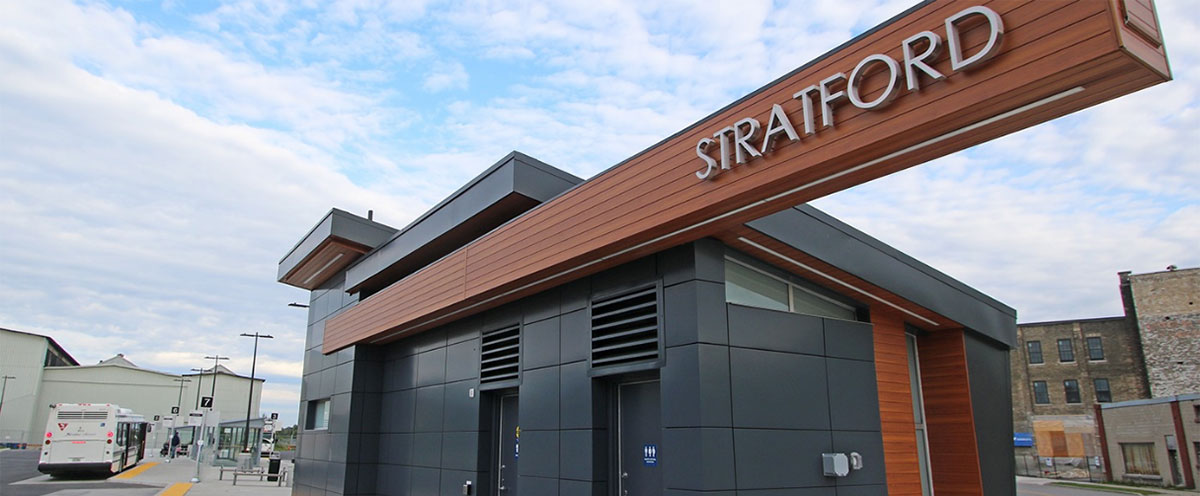 The City of Stratford owns and operates the Stratford Lions Pool from June until the end of August each season. We have a Pre-Season Schedule, and a Regular Season Schedule.
How can we direct you?
Admission Fees
Free Swims
Pre-season schedule
Regular season schedule
Post season schedule

---
2019 Swim Admission Fees
Passes available for purchase online are hyperlinked in blue, in the table below. Passes not available online can be picked up at the pool at 15 William Street, Stratford. For additional information, please call 519-271-0757 (July - August).
Admission Type
Single Swim
Day Pass
5-visit card
Season Pass
Child (under 2)
No charge
No charge
No charge
No charge
Children (2-15yrs)
$3.50
$5
$14
$44 (Aug 1)
Youth (16-18yrs)
$4.25
$5.50
$17
$50 (Aug 1)
Seniors (55 yrs +)
$4.25
$5.50
$17
$50 (Aug 1)
Adults (19-54yrs)
$5.25
$8
$21
$65 (Aug 1)

Family (2 adults & children

under 19 years)

$15
$25
$60
$130 (Aug 1)
Private Pool Rentals
$200.00/hour (1-30 swimmers) or $222.00/hour (31-125 swimmers)


---
Pre-season Schedule
Effective June 7 - 27, 2019
| | | |
| --- | --- | --- |
| Swim Type | Time | Day |
| Lengths Swim | 4:00 - 6:00pm | Daily |
| Public Swim | 2:00 - 4:00pm | Saturday and Sunday |
| | 6:00 - 8:00pm | Daily |
Post-season Schedule
Effective August 26 - September 1, 2019
| | | |
| --- | --- | --- |
| Swim Type | Time | Day |
| Lengths Swim | 12:00 - 1:00pm | Daily |
| | 5:00 - 6:00pm | Daily |
| Family Swim/Sp. Pop | 1:00 - 2:00pm | Saturday and Sunday |
| Public Swim | 2:00 - 4:00pm | Daily |
| | 6:00- 8:00pm | Daily |
Regular Season Schedule
Effective June 28 - August 25, 2019

Monday
Tuesday
Wednesday
Thursday
Friday
Saturday
Sunday
7:00-8:00am

Lengths Swim / LSS Bronze Lessons (7:00am-10:00am)

8:00-9:00am
Swim Team
9:00am-12:00pm
Swim Lessons & Water Fitness/Aquafit (11:00am - 12:00pm)
12:00-1:00pm
Lengths Swim (lap pool) & Family Swim/Special Pop (splash pool)
1:00-2:00pm
City Day Camps
City Day Camps
City Day Camps
Family Swim/Special Pop.
2:00-4:00pm
Public Swim
4:00-5:00pm
Swim LessonsSwim Lessons
5:00-5:30pm

Lengths Swim

5:30-6:30pm

Swim Lessons & Lengths Swim

6:30-8:30pm
Public Swim
AMENITIES/INFORMATION
Heated pools - 25 meter, 6-lane deep pool - Zero-depth beach entry into 25 meter leisure pool - Spray Water Features Change/Washroom Facilities - Accessible