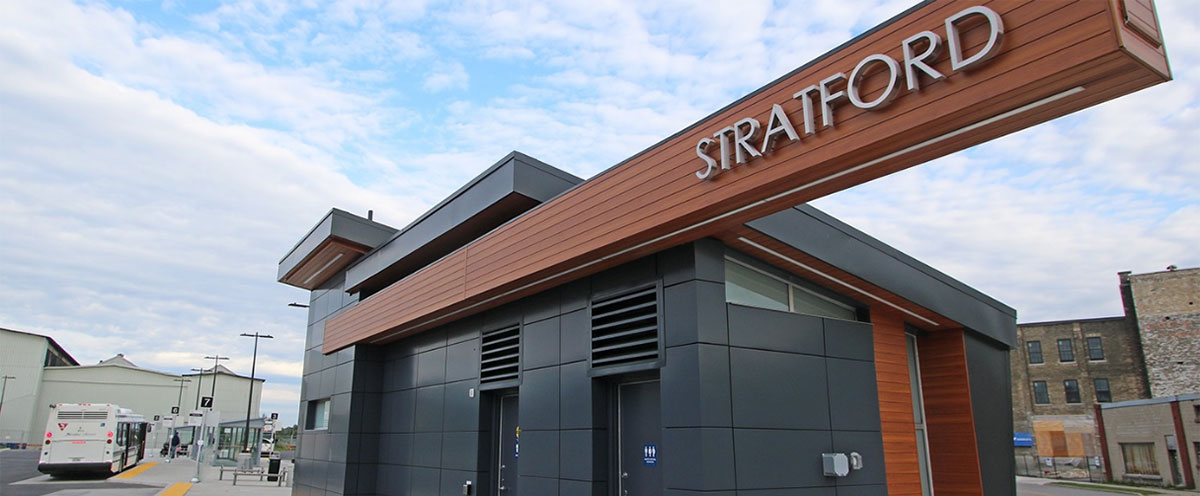 Domestic Assault Services in Perth County
here are several components of Domestic or Spousal Assault. These include physical assault, sexual assault, psychological abuse, stalking, and threats of physical assault. The term Domestic generally means that the persons involved shared some relationship. The relationship need not have received legal sanction as a marriage. There is no implied meaning by the term "domestic" that requires the offence to take place within a residence. Further it is not required that the involved persons actually lived together at the time of the offence.
If while investigating an allegation of Domestic Assault, the police collect reasonable grounds that an offence has been committed, charges will be laid.
The Stratford Police Services involvement in an investigation of a Domestic Assault case, is really only the beginning. Many other private and government services may become involved in the case. Theses services may include, Court both Criminal and Family, Children's Aid Society, Counselling services and agencies such as Optimism Place.
Domestic Assault is a crime. If you believe you are a victim of domestic assault or if you know someone who is contact the Police immediately. Confidential inquiries can be made by contacting
24 Hour Emergency Services for Women, Children & Men
Optimism Place
(519) 271-5550 or 1-800-265-8598

Kids Help Phone
1-800-668-6868
Huron-Perth Crisis Intervention Services
(519) 274-8000 or 1-888-829-7484

Children's Aid Society
(519) 271-5290
Perth County Police Services
Police Emergency -- 911
O.P.P. -- 1-888-310-1122
Stratford -- (519) 271-4141
Other Counselling Services
Family Services Perth-Huron
(519) 273-1020
Listowl Mental Health Outpatient Services
(519) 291-1320
Choices for Change Alcohol Drug & Gambling Counselling Centre
(519) 271-6730 or 1-877-218-0077
Emily Murphy Centre
(519) 273-7350
Huron-Perth Centres for Children & Youth
Stratford (519) 273-3373
Listowel (519) 291-1088
Men's Violence Treatment Program
(519) 273-1020
Crime Map
View the Stratford Police Crime Map
Alzheimer's/Vulnerable Persons Registry
Wandering is a common behavior of individuals with Alzheimer's disease or other dementia. The person can become hopelessly lost anywhere, even on the front steps of their own home. A detour or wrong turn can set up a panic reaction that inhibits all sense of direction, time and purpose. All familiar routes and landmarks may become lost to the person affected by Alzheimer's disease or other dementia. Getting lost is unpredictable which is why the Stratford Police Services along with the Alzheimer Society of Perth County recommend that persons with dementia are registered with the MedicAlert® Safely Home® program.
Alzheimer Society of Perth County
5-1020 Ontario Street
Stratford, ON N5A 6Z3
(519)271-1910 or 1-888-797-1882
In addition to the MedicAlert® Safely Home® program, persons with dementia and their family members may also benefit from Finding Your Way Ontario which offers practical advice on how to stay safe while staying active. Combined with an Identification Kit, Finding Your Way offers materials in multiple languages that encourage affected individuals to adopt strategies that may decrease the risk of going missing.
More Information is available at Finding your Way Ontario or at Alzheimer Perth County.
Vulnerable Persons Registry
Approximately 60% of people living with dementia-related memory problems become lost at some point. In an effort to enhance community safety, the Stratford Police Service has partnered with the Alzheimer Society of Perth County and Autism Ontario Huron Perth Chapter, in joining the Vulnerable Person Registry (VPR). The Vulnerable Person Registry allows caregivers or family members of those living with Alzheimer's, dementia or autism, to upload to the registry, emergency contact information, detailed physical descriptions, a photo, known routines and special needs of loved ones. The information provided can assist police officers in locating missing or wandering individuals. Information about communications strategies can be added to assist police in providing better support to the individual during calls for service. The Alzheimer Society of Perth County has happily agreed to help coordinate and maintain the Stratford branch of the Vulnerable Person Registry. There is no cost to use the VPR. The Stratford Police, Alzheimer Society of Perth County, and Autism Ontario Huron Perth Chapter are hoping that caregivers and family members will take advantage of this amazing community resource. For more information please visit www.vulnerablepersonsregistry.ca