Posted on Thursday, March 26, 2020 09:30 AM
To reinforce the serious nature of the COVID-19 pandemic and the potential threat it poses to the community, Mayor Dan Mathieson has declared a State of Emergency for the City of Stratford.
"This declaration recognizes that the health, safety and welfare of Stratford residents is our top priority," said Mayor Mathieson, "and we want to ensure that we can dedicate all available resources to protecting ourselves against this virus."
The declaration of a State of Emergency is available to municipalities...
Posted on Monday, May 30, 2022 10:07 AM
National AccessAbility Week is a time to celebrate the contributions of Canadians with disabilities and promote efforts to increase accessibility and inclusion in Canada.
Facility Accessibility Design Manual
Stratford's Accessibility Advisory Committee is taking the opportunity to promote the City's new Facility Accessibility Design Manual (FADM), which was adopted by City Council in 2021.
What is the Stratford FADM?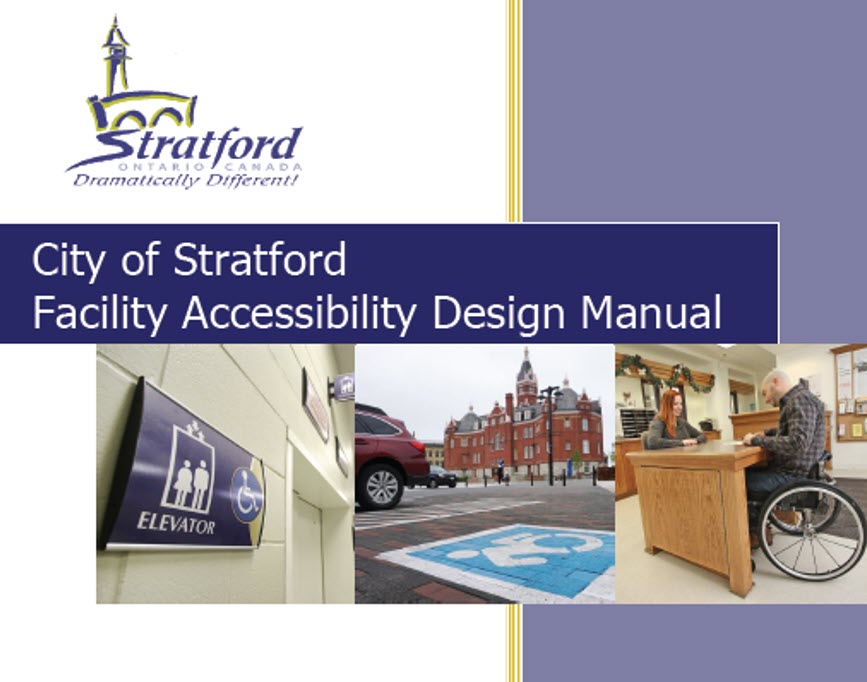 The FADM establishes accessible standards that apply to all newly constructed...
Posted on Monday, May 16, 2022 12:02 PM
As public health indicators around COVID-19 continue to stabilize or improve, the City of Stratford is ending its declared State of Emergency, effective Monday, May 16 at 11:59 p.m.
"The pandemic is not over, and we can't let our guard down or become complacent," said Mayor Dan Mathieson. "But it's time to move forward, and make the transition as a community to the next stage of our pandemic response."
Stratford's State of Emergency was declared on March 26, 2020. That step, which is available to...
Posted on Tuesday, April 05, 2022 09:27 AM

The City of Stratford has launched Engage Stratford (www.engagestratford.ca), a new online public engagement platform to help keep citizens informed, involved and engaged on the issues that are important to them.
Engage Stratford is intended to be a safe online space for constructive conversations where people can provide input and share ideas and opinions about City projects and initiatives.
The first Engage Stratford project is the City's Transportation Master Plan (TMP) and more projects, including...
Posted on Monday, March 07, 2022 07:03 PM
The City of Stratford has appointed Karmen Krueger as its new Director of Corporate Services, effective March 1, 2022.
Ms. Krueger has served as Acting Director of Corporate Services in Stratford since September 2021, and has previous experience as a Deputy Treasurer, Treasurer and Director of Corporate Services in other municipalities.
She has a degree in Economics, obtained her Certified Financial Planning (CFP) designation in 2000, and obtained her Chartered Accountant (CPA, CA) designation in...