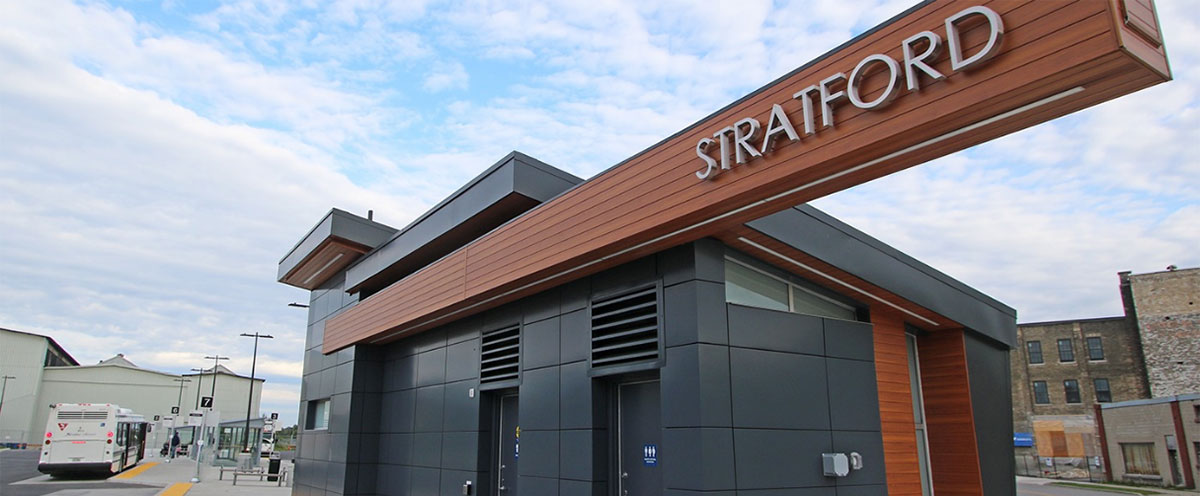 Cooper Block Master Plan: Community Engagement
Background:
The City of Stratford has retained Urban Strategies to help us carry out a community engagement process to create a flexible Master Plan to help guide the evolution and future growth of the Cooper Block.
The Cooper Block Master Plan, now called the Grand Trunk Master Plan, provides a framework for how the site could develop over time and it addresses a range of urban planning and urban design matters such as parking, built form, open space provision, the public realm, and the street network.
The Master Plan that will be presented to Stratford City Council on 26 February 2018 is available here: Grand Trunk Master Plan 2018
The Powerpoint presentation by Urban Strategies is available here: Grand Trunk Master Plan Presentation
Public Engagement: May - November 2017
Several opportunities have been offered to provide public feedback:
Our first Public Open House was held on Saturday June 10, 2017 at the University of Waterloo Stratford Campus. The Open House was attended by approximately 100 people and offered opportunities to engage with Urban Strategies and leave feedback;
Kitchen Table Kits were made available for download online and at municipal service desks, which allowed residents to draw and write their vision for the future of the Cooper Block and submit them in person or via e-mail;
Four "Talking Wall" chalkboards were set up on the Cooper Block where residents could leave comments. Staff took pictures of the feedback regularly;
General comments could be submitted through the City's website and via e-mail.
Urban Strategies summary and analysis of the input received and key considerations for the Master Plan presented to Council on September 11, 2017 is available here:
Urban Strategies Presentation to Council - Summary of Public Feedback, September 11, 2017
Urban Strategies presented a Draft Grand Trunk Master Plan at a Second Public Open House on November 7, 2017. The draft plan is available here: Grand Trunk Community Hub Master Plan - Draft
The presentation is available here: Draft Grand Trunk Master Plan Open House #2 November 7, 2017
The display panels set up at the meeting are available here: Draft Grand Trunk Master Plan Open House #2 Panels
Feedback on the draft Master Plan was received up to Monday December 4th 2017.
Comments were accepted through the City of Stratford website, via email, via telephone at or by mail.
Previous Reports:
For your information, links to a number of public reports related to various aspects of the Cooper Block