Ad-Hoc Grand Trunk Renewal Committee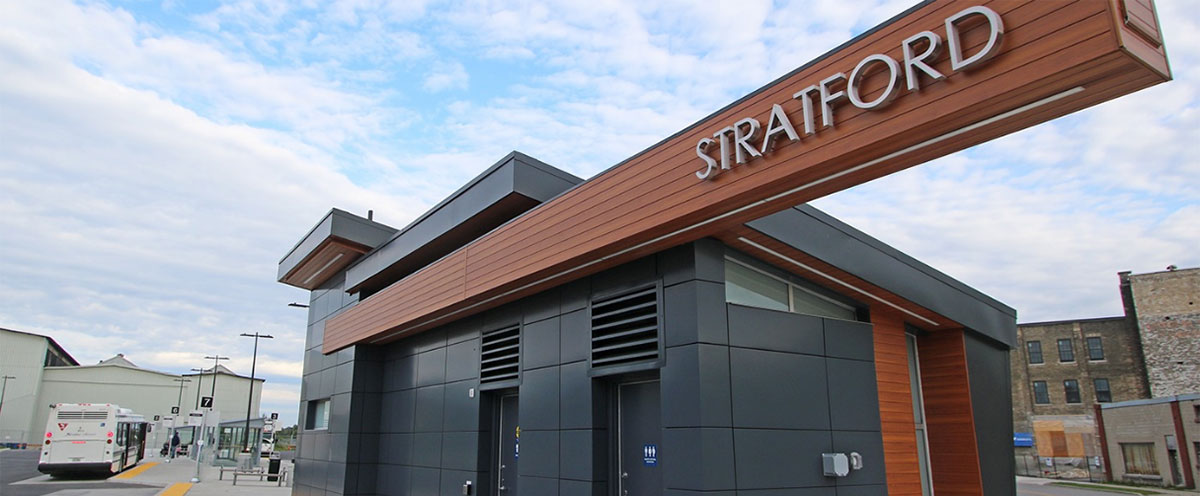 In 2018, the City of Stratford adopted a flexible Master Plan to help guide the evolution and future growth of the Cooper Block.
The Cooper Block Master Plan, now called the Grand Trunk Master Plan, provides a framework for how the site could develop over time and it addresses a range of urban planning and urban design matters such as parking, built form, open space provision, the public realm, and the street network.
The Master Plan presented to Stratford City Council in 2018 is available here: Grand Trunk Master Plan 2018.
In 2023, Stratford City Council established the Ad-Hoc Grand Trunk Renewal Committee to provide support and a forum for input and exchange of ideas on the renewal of the Grand Trunk building.
Purpose of the Committee
To support the Grand Trunk Master Plan adopted by City Council.
To act as a sounding board to the City on matters dealing with the renewal of the Grand Trunk building, including building designs and architectural plans.
To identify fundraising opportunities and support fundraising initiatives.
To advise and assist with the development of a public engagement program and promote the activities of the Grand Trunk renewal.
To liaise with other committees or organizations with overlapping roles and responsibilities.
Composition of the Committee
The Ad-Hoc Grand Trunk Renewal Committee shall be appointed by Stratford City Council and will be composed of the following members:
Council:
Mayor and/or designate of the Mayor
Public:
One (1) Citizen-at-Large
One (1) Economic Development – e.g. BIA member, Chamber of Commerce representative, business owner, manufacturing
One (1) Development – e.g., construction or building industry
One (1) Accounting – accountant, financial planning
One (1) Stratford Lakeside Active Adults Association member
One (1) Youth – e.g. aged 13-25
One (1) Education – e.g. Teacher, principal, professor, director
One (1) Theatre – community or professional theatre
One (1) Design – e.g. architect, engineer
One (1) Legal – e.g. lawyer, insurance
One (1) Land use planning – e.g. planner
Staff (non-voting members):
One (1) Chief Administrative Officer
One (1) Corporate Initiatives Lead
One (1) Director of Community Services and/or designate
One (1) Recording Secretary
Meetings, Agendas, and Minutes
Meeting dates, times, agendas, and minutes will be located on the Council Calendar page, once available.
Terms of Reference
Additional information about the Ad-Hoc Grand Trunk Renewal Committee is available in their Terms of Reference.

Recruitment
Recruitment for the remaining positions on the Ad-Hoc Committee has now closed. Thank you to all who submitted an application. Applications will be considered by Stratford City Council at a future open meeting of Council. Following this process, all applicants will be contacted to let them know if they have been appointed to the Committee.