Perth and Stratford Housing Corporation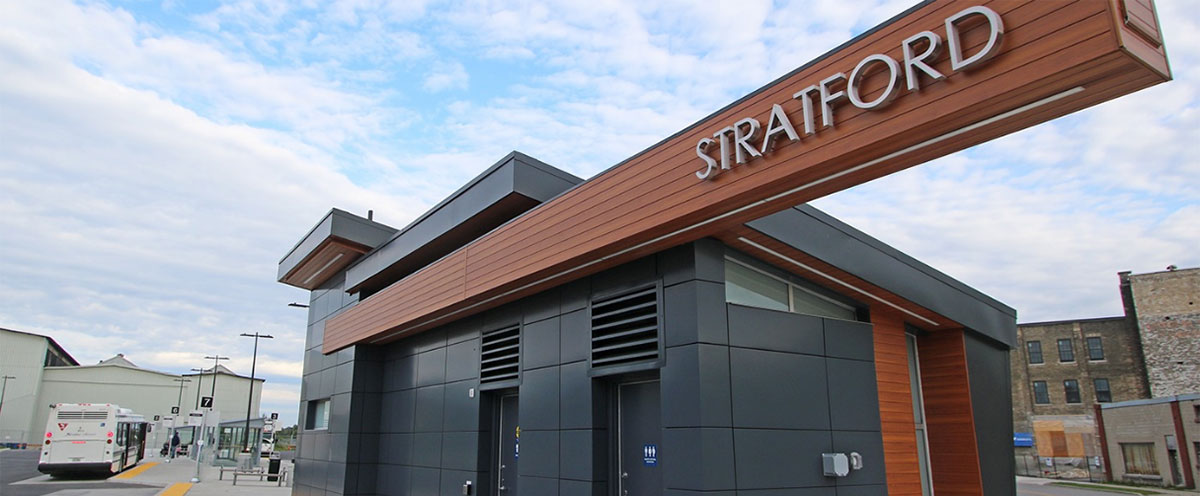 The Perth and Stratford Housing Corporation (PSHC) is a part of the City of Stratford Housing Division. The PSHC is the largest provider of rent-geared-to-income (RGI) housing locally and owns and manages 663 adult and family units in the communities of Atwood, Listowel, Milverton, Mitchell, St. Marys, and Stratford, providing homes to approximately 3,200 people. This housing portfolio includes apartment buildings, semi-detached homes, single-detached homes, and townhouses; unit sizes range from bachelor to 5-bedrooms. The PSHC also manages a 35-unit affordable housing building and administers a rent supplement program for approximately 122 units in the private market.
Application Process
To apply for RGI housing, including units in the PSHC, you need to submit an application to the Housing Access Centre (HAC). For more information on how to do this, please click here.
Social Housing Directives - Local Policies
Like other community housing providers, the Perth and Stratford Housing Corporation falls under provincial legislation known as the Housing Services Act, 2011. This includes a set of Social Housing Directives laid out by the Consolidated Municipal Service Manager, in this case the City of Stratford. These directives apply to all community housing providers in Stratford, Perth County, and St. Marys and can be found here.
Perth and Stratford Housing Corporation Tenant Handbook, Policies and Forms
The Perth and Stratford Housing Corporation also has a set of internal policies that explain the rules and guidelines for our rental properties. We also have a number of forms that would need to be completed for specific purposes.
*Please note that we are currently reviewing all of our policies. The policies listed below have been approved through our Board. More policies will be added as we continue this process.
Perth and Stratford Housing Corporation Tenant Handbook
Policies
Forms
Perth and Stratford Housing Complaint Process
What is a Complaint?
A complaint is when you tell us you are unhappy with a service, action, or decision that you feel negatively impacts your housing experience. For example, you may be unhappy with the treatment you have received from tenants in our buildings, our staff or management, or contractors we have hired to do work on our properties. You may also be unhappy with decisions we have made related to policies, programs, processes, and procedures within the Perth and Stratford Housing Corporation (PSHC).
Who Can Make a Complaint?
Anyone who has a relationship with the PSHC or is affected by our services is able to make a complaint. This includes tenants, contractors, members of the public, and homeowners or other residents that neighbour our properties.
When Resolving Complaints
The PSHC will:
Take all complaints filed at our office seriously
Review complaints with impartiality and respect to all parties involved
Investigate all genuine complaints in a timely and confidential manner
Make every reasonable effort to help resolve complaints
The PSHC will not:
Get involved in rumours and minor disputes
Act on a complaint if the complaint is discriminatory
Get involved in issues where the PSHC, as the landlord, has no authority to deal with the complaint (e.g. complaints unrelated to the properties we manage or the services and programs we administer)
How to File a Complaint
Complaints must be submitted in writing using this form. If you require help to complete this form, PSHC staff can assist you either in-person or over the phone. We encourage you to take your time and complete all sections of this form with as much detail as possible. If this form is incomplete, you may be asked to resubmit it with the information that is missing.
You can submit your form in one of the following ways:
By Phone: call 519-271-3773
In-person: City Hall Annex Building, 82 Erie Street, Stratford, First Floor Reception
By mail: Social Services Department, Housing Division, 82 Erie St., Stratford, ON, N5A 2M4
Form 302 – Complaint Form
After Hours
After Hours: If you are a tenant in one of our units, and need to report a problem after-hours please call 1-866-906-0152 or 519-533-0152.