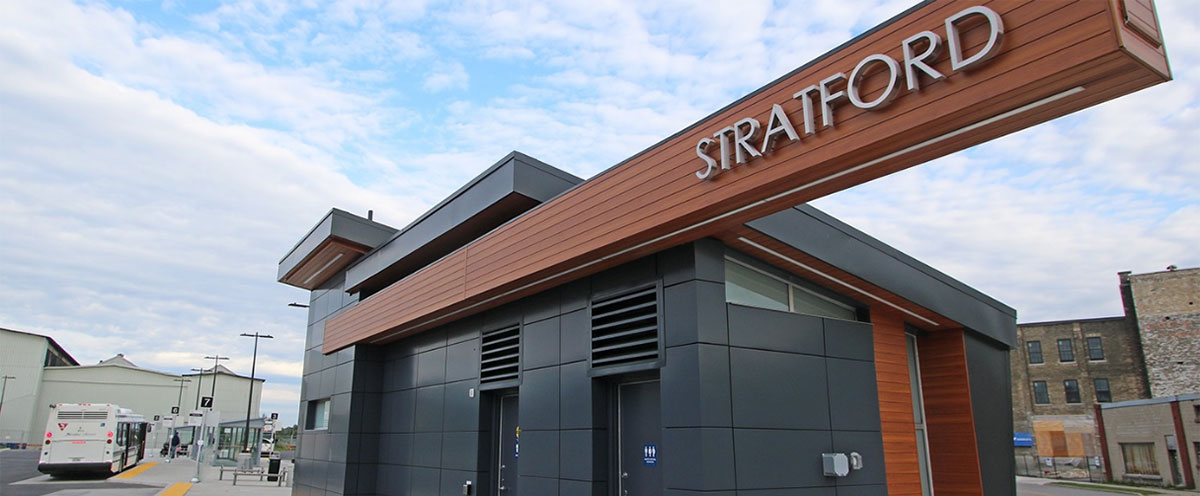 The Housing Access Centre (HAC) is a part of the City of Stratford Housing Division and is responsible for processing and managing all applications for rent-geared-to-income (RGI) housing locally through a centralized waiting list. Units are available in the communities of Atwood, Listowel, Milverton, Mitchell, St. Marys, and Stratford. The following providers fill their RGI units through this waiting list:
Banbury Cross Housing Cooperative Inc. (Stratford)
Bard of Avon Housing Cooperative Inc. (Stratford)
Emily Murphy Centre (Stratford)
Festival City Housing Cooperative Inc. (Stratford)
Little Falls Housing Cooperative Inc. (St. Marys)
Perth and Stratford Housing Corporation (Atwood, Listowel, Milverton, Mitchell, St. Marys, Stratford)
Vineyard Village Non-Profit Housing (Stratford)
Eligibility for RGI Assistance
To be eligible for community housing in the City of Stratford, Perth County, and the Town of St. Marys:
At least one applicant must be 16 years of age or older and be able to live independently.
Each member must be a Canadian Citizen, Permanent Resident (Landed Immigrant), or Refugee Claimant.
No member of household has a deportation order, departure or exclusion order under the Immigration Act.
No member of household owes arrears, for either rent or damage to any community housing units.
Apply for RGI Assistance
If you are interested in applying for RGI housing, you will need to complete the following steps:
Step One – Fill out a Housing Application Form
Download a copy of the Housing Application Form.You can also pick up an application form in-person at: 1st Floor Reception, City Hall Annex Building, 82 Erie Street, Stratford.
Step Two – Complete and provide required documentation
The following is a list of all the required documents that must be provided with your application for everyone listed on the application form. (Some items may not apply to some individuals.)
Copies of Canadian birth certificates, Canadian passport, Permanent Resident card or refugee claimant documents for all members of the household.

Custody documentation or agreement (i.e. Court/lawyer/CAS, ex-partner, etc.) verifying at least 50% custody.

A copy of a arrears repayment schedule and receipt of first payment for anyone in your household who owes money to an Ontario community housing provider (also known as a social housing provider).

Copies of all household monthly income of you and all persons who will be living with you.

Self-employed - please provide proof of income such as your latest income tax, investment Interest income, pay stubs, etc.

Copies of owned assets of all household.

If pregnant, provide proof of pregnancy i.e. doctors note or ultra sound picture.
*When filling out these forms, it is important that you read the instructions carefully. The Housing Access Centre can only determine eligibility for RGI assistance based on a complete application. An incomplete application will delay your addition to the waiting list.
Step Three – Complete priority status form(s), if applicable
You may qualify for Special Provincial Priority Status or Homelessness Status. Look at the forms below. If any of the circumstances seem to apply to you, then complete the forms and submit them with your application.
Special Provincial Priority Status (SPP)
You would use this form if you are currently living with someone who is abusing you, you have recently stopped living with someone who was abusing you, or you have been a victim of human trafficking. It is meant to help you separate permanently from the person abusing you and keep you safe.
Urgent Priority Status
You would use this form if you are currently experiencing homelessness in any of the following ways: 1) Unsheltered - sleeping outdoors, public spaces, makeshift shelters, vehicles, or places not intended for human habitation; 2) Emergency sheltered - homeless shelters or domestic violence shelters; or 3) Provisionally accommodated - staying temporarily with friends or family (couch surfing), in institutions (e.g. jail, hospital), or transitional housing.
Step Four – Submit your completed application package
In-Person: 1st Floor Reception, City Hall Annex Building, 82 Erie Street, Stratford
By Mail: City of Stratford Social Services Department – Housing Division, 82 Erie Street, Stratford, ON N5A 2M4
By Fax: 519-273-7191
Forms