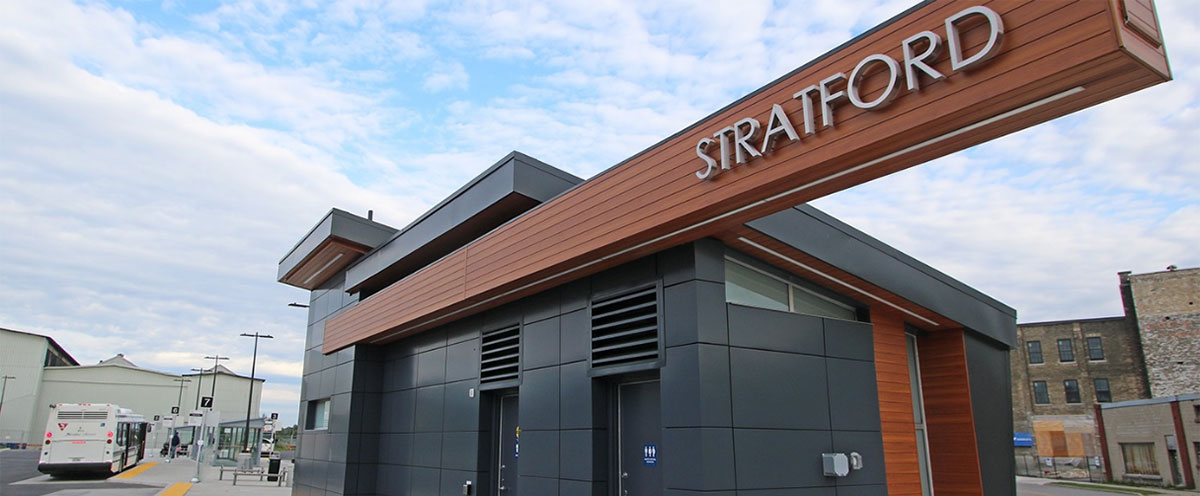 Each year household hazardous waste is diverted from the landfill. Household hazardous waste, which is usually labelled as corrosive, explosive, poisonous or flammable, must not be put in the garbage or down drains or storm sewers.
Household hazardous waste is accepted only from City of Stratford residents at the City of Stratford landfill site on the following dates, from 9:00 a.m. - noon:
2020 Dates
Saturday April 25
Saturday May 30
Saturday June 27
Saturday July 25
Saturday August 29
Saturday September 26
Waste oil and oil filters from residential sources are accepted at the Public Works Division throughout the year. Please call 519-271-0250, extension 259.
The City of Stratford currently has agreements with the Townships of Perth South and Perth East to allow their residents to bring their household hazardous waste to the City's landfill site on the dates above.

Please remember that no PCBs, commercial, infectious or radioactive wastes will be accepted.
Please place sharps in a puncture proof container and bring them in on the designated dates.
Household tips to safely dispose of hazardous waste around the house:
Go through your kitchen cabinets, basement and garage. Remove all unwanted pesticides, cleaners, full or partial aerosols, oils, batteries, paints, compact florescent bulbs and tubes, solvents and other household chemicals.
Make sure these products are tightly sealed and in their original containers. NEVER mix any of these materials together.
Place them in the trunk of your vehicle and drive to the household hazardous waste depot at the landfill site.
At the depot, there will be trained professionals who will receive, package, transport and store the materials safely and in compliance with all regulations.
Battery Recycling
Bring your batteries to be recycled at the following locations during their hours of operation:
City Hall
City Annex
Landfill Site
Public Library
Public Works Yard
Fire Halls