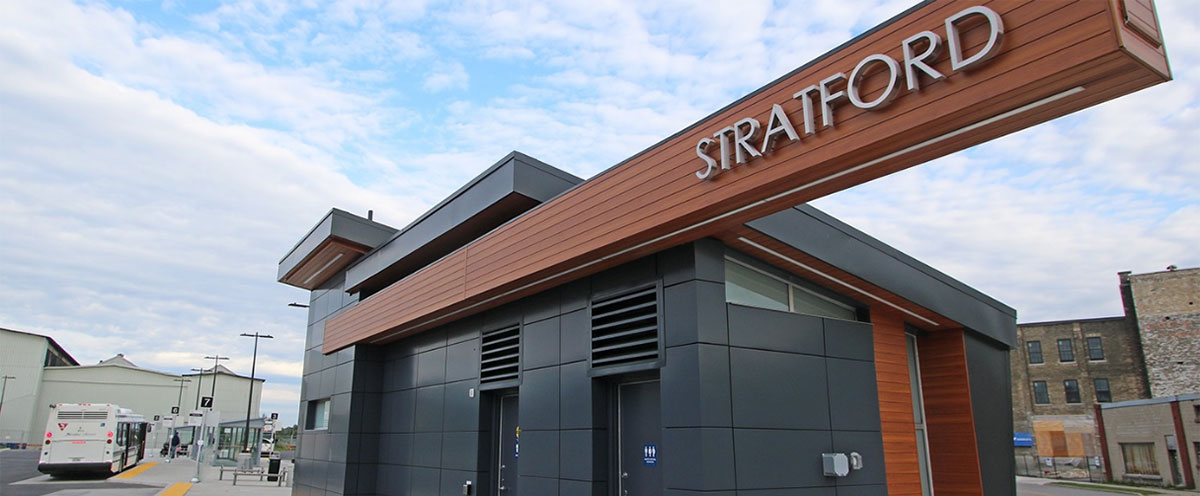 Regional and provincial highways connect Stratford to other major cities.
The MacDonald Cartier Freeway (Highway 401) links Stratford to London and Windsor to the west and Kitchener-Waterloo and Toronto to the east.
Highways 7 and 8 provide a four-lane connection to Highway 401.
Other major highways include provincial Highways 8, 19, and 59. Visit maps to see the City's proximity to five major border crossings and several of the North America's popular cities.
Maintaining, upgrading and sustaining Stratford's roads is an important strategy for our Engineering and Public Works Divisions. The City completes road projects every summer. Careful planning goes into constructing detours that minimize travel inconveniences during the busiest tourist season.
Visit parking for additional information.