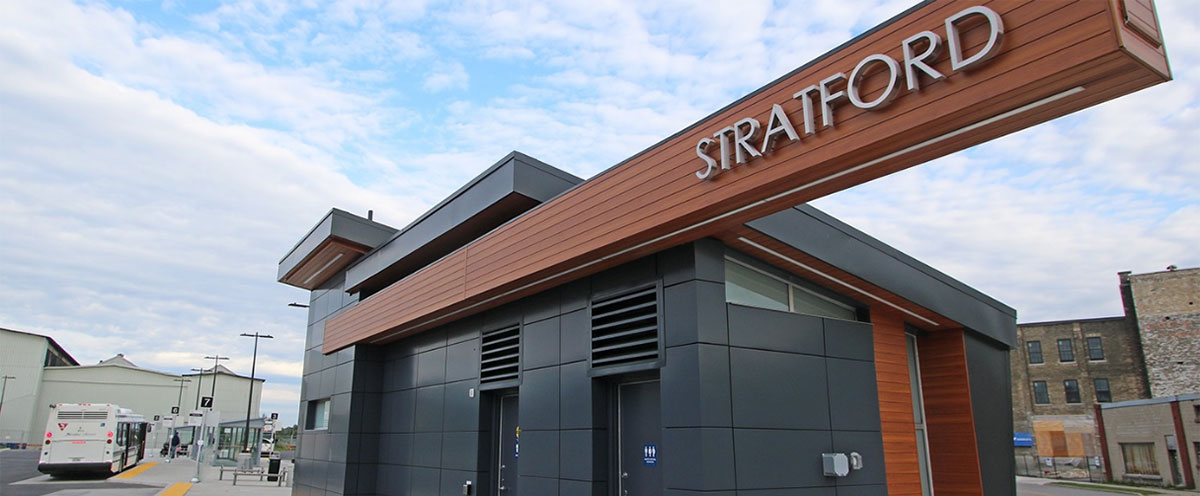 Whether you get to school by walking, riding the school bus or with a parent, it is important to always follow some basic rules to ensure you arrive safely. Drivers need to be alert and use caution whenever pedestrians may be present.
Keeping children safe is everyone's responsibility.
Helpful Information for motorists and pedestrians:
School Bus Safety
School buses transport hundreds of children to and from school every day in the City of Stratford. You can help ensure everyone stays safe by following these simple tips:
Pedestrians
Stay back from the danger zone around the bus.
Make sure you and the bus driver can see each other at all times.
Always cross the road in front of the bus, never behind.
Walk, don't run!
Motorists
Traffic travelling in BOTH directions on a road without a median MUST stop for a stopped school bus with its red lights flashing.
Stop at a safe distance back from the school bus to allow the pedestrians to get on or off the bus and cross the road safely.
Do not proceed until the red lights have stopped flashing and the bus is moving.
Penalties
First offence: $400 to $2,000 and six demerit points.
Each following offence: $1,000 to $4,000, six demerit points and possible jail time (up to 6 months).
Crossing Guard Safety
City of Stratford crossing guards play an important role in helping children cross the street on their way to and from school. Where a school crossing guard has entered the roadway with their stop sign raised, every vehicle approaching the school crossing guard MUST stop before reaching the crossing. Every vehicle MUST remain stopped until all persons, including the school crossing guard, have cleared the roadway and it is safe to proceed.
You can help make sure everyone stays safe by following these simple tips:
Pedestrians
Always follow instructions from the crossing guard and wait for them to indicate that it is safe to cross.
Cross at marked crosswalks or traffic lights. Do not cross mid-block or between cars.
Be alert and ensure traffic is stopped before crossing.
Walk, don't run!
Remove headphones, put away cell phones and other distractions when crossing the street.
Motorists
Always be alert and aware of pedestrians.
Drive slowly and be cautious around school safety zones.
Vehicles must stop and yield the WHOLE roadway for school crossings controlled by crossing guard(s).
Proceed only when all pedestrians and the crossing guard(s) have cleared the roadway.
Penalties
Failing to yield at a pedestrian crossover or school crossing has a possible fine of up to $1,000 and the loss of four demerit points. Fines may be doubled in Community Safety Zones - near schools and public areas.
Know the Rules, Avoid the ticket
Keeping our children safe is everyone's responsibility so always obey No Parking and No Stopping signage.
No Stopping
No personal shall stop a vehicle where stopping is prohibited on specified streets per the Stratford Traffic and Parking By-law. No stopping means no stopping at any time for any length of time.
Fine: $20.00
No Parking
Vehicles may TEMPORARILY stop for the purpose of and while actually engaged in loading and unloading children per the Stratford Traffic and Parking By-law. Children must be waiting at the curbside and ready to enter the vehicle. Waiting for children to exit the school is prohibited. Unattended vehicles will be ticketed.
Fine: $30.00
School bus loading zone
These designated areas allow school buses to stop and load or unload children. No other vehicles are permitted.
Fine: $20.00
School crossing areas
No stopping or parking is permitted within these areas for any reason.
Fine: $20.00
For additional information on parking regulations in the City of Stratford, visit our Parking page.