Service Line Warranties of Canada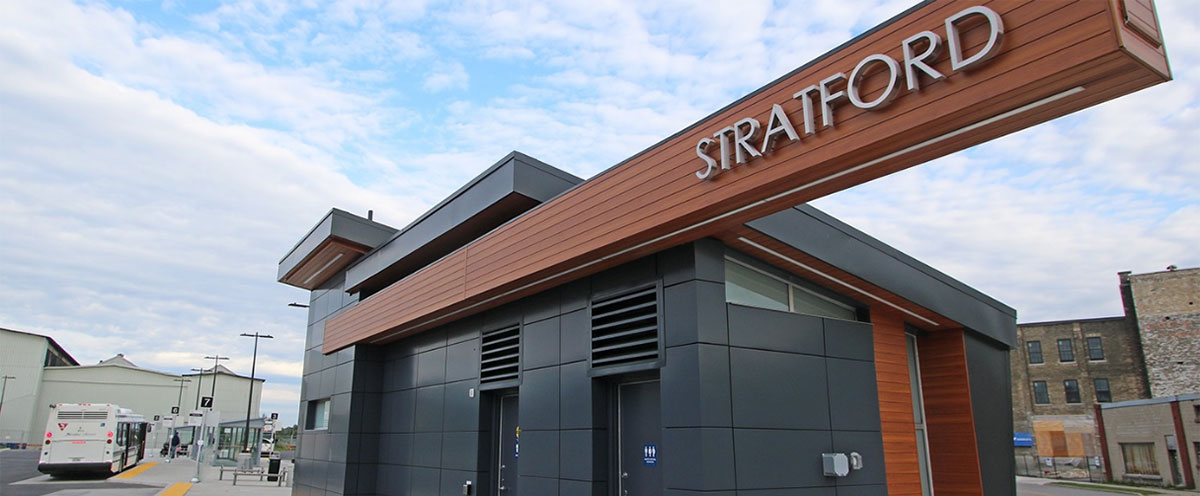 Water and Sewer Service Lines
Did you know?
As a homeowner you are responsible for the water and sewer service lines buried on your private property. A breakdown to these lines could happen without warning resulting in an unexpected and costly emergency repair.
The lifespan of a service line depends on many factors including construction material, soil conditions and use and the location, number and species of nearby trees.
While not typically covered by basic homeowners' insurance, residents are encouraged to check with their current provider to find out what their coverage is in this area, and to arm themselves with information such as deductible amounts and exclusions if the coverage is offered as an add on. Residents may also consider coverage from an external service plan provider.

Service Line Warranties of Canada (SLWC)
The City of Stratford has partnered with Service Line Warranties of Canada (SLWC) to offer eligible homeowners optional repair plans to help protect residents against potentially expensive emergency repairs to water service lines or well and sewer/septic lines on their private property.
Participation is optional and voluntary for homeowners. The program is solely managed by SLWC and uses no public funds. Residents will not be solicited in person or by phone. A homeowner who chooses to enroll in this program should do so with the knowledge that the City of Stratford in no way warrants or is liable for the work or performance of SLWC.
Residents who choose to sign up for a plan have access to these benefits:
A repair hotline available 24/7, 365 days a year

Pay $0 for covered repairs up to a benefit amount

Repairs performed by an insured and licensed plumber

One-year guarantee on covered repairs
Plans Available in the City of Stratford:
Exterior Water Service Line coverage - $6.00 per month + any applicable taxes

Exterior Sewer/Septic Line coverage - $9.00 per month + any applicable taxes

Interior Plumbing and Drainage Coverage - $9.00 per month + any applicable taxes
For more Information
Frequently Asked Questions (FAQ's)
Who is SLWC?
SLWC is an independent company, separate from your local utility or community. SLWC is partnered with the Association of Municipalities of Ontario as well as the Federation of Canadian Municipalities. SLWC Plans are available in over 70 municipalities across Ontario.
Why did Stratford partner with SLWC?
There are several benefits the voluntary SLWC program brings to Stratford and its residents, including:
Educating residential property owners about their responsibilities for the maintenance, repair and replacement of water service and sewer lines (portion from their homes to the property line) – at no cost to the City of Stratford.

Assuring the City of Stratford that all repairs are performed to code and that all appropriate permitting is pulled.

Reducing expense to property owners and the City of Stratford because the service plans encourage residents to report exterior water service and sewer/septic leaks in a timely manner. Timely exterior water service line repairs conserve water and reduce water loss for the City. Timely sewer/septic line repairs also minimize wastewater pollution, helping the environment.

Resulting in fewer calls and involvement of City of Stratford personnel regarding infrastructure that is the responsibility of property owners saves overall taxpayers money.
Doesn't my homeowners insurance already cover these repairs?
Typically, no. Most homeowners are surprised to learn that they are responsible for the repair and replacement of broken or leaking utility lines on their property. While most basic homeowners policies will pay to repair the damage created by failed utility lines, they typically do not cover the cost of the repair of the line itself. SLWC encourages residents to call their insurance company to determine their actual coverage.
Does this coverage include well lines?
Yes, coverage provides for repair or replacement of either water service or well lines.
Why does SLWC use the City of Stratford logo in its marketing materials?
The City of Stratford allows SLWC to use its logo in communications to indicate that there is a formal relationship in place and to let residents know that the offering is legitimate, it is for the residents' benefit and has the approval of the City of Stratford. All the mailings SLWC sends to Stratford residents are first reviewed and approved by City staff prior to use.
SLWC is committed to transparency in all its communications. All SLWC materials clearly state that the services the company offers are voluntary and that they are offered by SLWC, a private company that is separate from the City of Stratford.
How can I stop getting mail from SLWC
To be removed from future mailings, contact SLWC by calling 1-844-616-8444
Does the City of Stratford profit from this partnership?
When City Council passed the motion to enter into this partnership in October 2022, they agreed that the annual 5% revenue that the City will receive from SLWC will go directly back to the residents enrolled in the program which will lower their annual warranty fees.
Did the City of Stratford give SLWC residents mailing information?
No. The City of Stratford did not sell or otherwise provide resident names or addresses to SLWC as part of this program. SLWC purchased this information to facilitate mailing program materials through a third-party which obtains this information through public records.
Residents may reach out to SLWC at any point in time to have their name updated or removed from the mailing list by calling 1-844-616-8444.
How the Partnership Works - Video