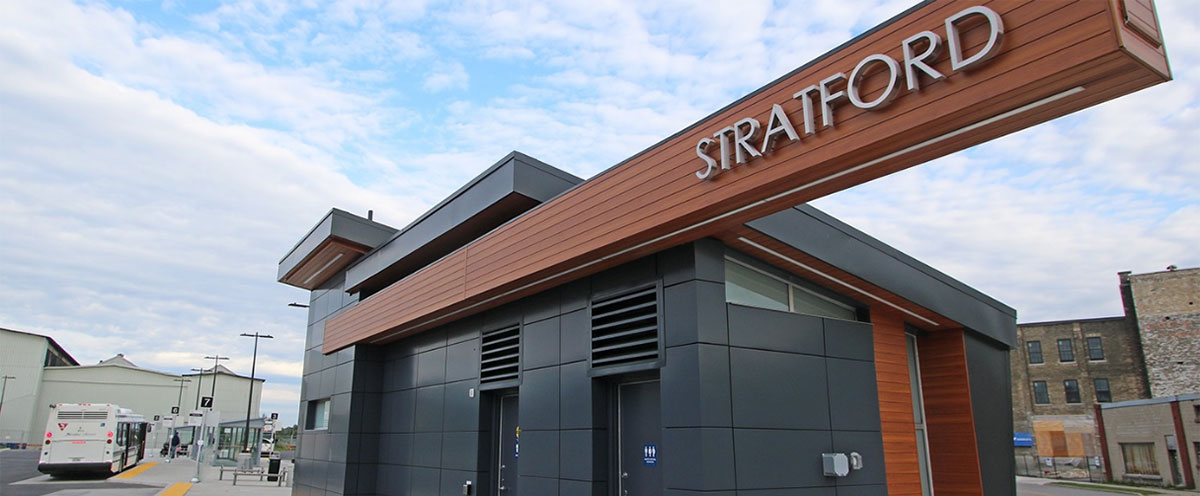 The Alcohol and Gaming Commission of Ontario (AGCO) regulates charitable lottery licensing in Ontario and authorizes the City of Stratford to issue licences for lottery events conducted in the City that meet certain criteria including:
Bingo events with prize boards of up to $5,500;
Non-electronic raffles with prizes of up to $50,000 including 50/50 draws;
Break open tickets sold within the municipality;
Bazaar gaming events; and
Media bingo.
A lottery is defined as any event that has the following three components:
A prize;
A chance (to win a prize); and
A consideration or a fee to participate.
All lottery licence applications require a minimum of 7 business days for processing from the date of submission. To ensure your application is processed as quickly as possible, please submit all required information including:
Completed application form with required signatures;
Sample lottery ticket (if applicable);
Contact information including name, phone and email;
Lottery licence fee: 3% of the total prize value payable by cheque to the City of Stratford; and
Rules of Play for the event.
Eligibility
Canada's Criminal Code states that eligible charitable and religious organizations may conduct and manage lotteries under a licence issued by the province or municipality. Determining an organization's eligibility is a complex process and decisions are made on a case-by-case basis. The eligibility process can take up to 30 days. Organizations must submit a completed eligibility questionnaire and supporting documentation for review.
To qualify for a lottery licence, a registered charity, non-profit organization with charitable purposes or a religious organization must have demonstrated the charitable or religious mandate for a minimum of one year. Organizations must fall within one of four classifications of charitability:
Relief of poverty;
Advancement of education;
Advancement of religion; or
Other charitable purposes beneficial to the community.
Types of organizations that are not eligible for lottery licensing are:
For profit organizations;
Social clubs;
Adult sports teams;
Buck & Does;
Professional associations, unions, employee groups;
Private sports clubs; and
Governments.
Forms
Use of Lottery Proceeds
Once an organization is deemed eligible to receive a lottery licence, the use of lottery proceeds listed by the organization will be reviewed. The programs, services and mandate are examined to ensure that the proposed uses are:
In themselves charitable and advance the charitable objects and purposes of the organization;
Used for the direct delivery of the charitable objects or purposes of the organization; and
Directed toward specific segments of the Ontario community or residents of Ontario with a common need.
Only ongoing costs that relate directly to the delivery of its eligible programs should be approved as eligible uses of lottery proceeds.
Financial Requirements
All licensed organizations must open and maintain a lottery trust account in Canadian funds. If the licensee conducts more than one type of lottery event, it may have one account for all lottery types and keep a separate ledger for each, or it may hold separate accounts for each type of lottery event.
Reporting Requirements
Reports are due within 30 days of the lottery event. The following information is required with your report:
All bank statements since last update/report;
Bank deposit slips;
Cheque copies (with bank statement);
Receipts and invoices for all expenditures for the lottery event;
Names and addresses of all winners;
AGCO lottery report; and
Explanation of any lottery proceeds spent since last update.
Types of Lotteries
Raffle
A raffle is a lottery scheme where tickets are sold for a chance to win a prize in a draw. Prizes may consist of merchandise or cash, or a combination of the two. Examples of permitted lottery events:
Stub draw
50/50 draw
Elimination draw
Blanket raffle
Catch the Ace
Calendar draw
Penny auction
Fee: 3% of the value of all prizes to be awarded; or
3% of maximum cash prize amount to be awarded (50/50 draw)
Forms
Bazaar
A bazaar is a sale of goods to raise money for a charity. Lottery events can be held in conjunction with a bazaar, provided the lottery events are secondary to the bazaar itself. There are three types of lottery events permitted at bazaars:
1. Wheel of fortune - Maximum of three wheels, with a maximum bet of $2.00
2. Bingo - Maximum prize of $5,500
3. Raffles and penny auction raffles - Maximum prize of $50,000
Fee: 3% of the prize value offered for a raffle or bingo event
$10 per wheel for wheel of fortune
Forms
Bingo
Bingo is a lottery scheme where a fee is paid for a chance to win a prize by being the first to complete a specified arrangement of numbers on bingo paper from numbers selected at random. Regular bingo games with prize boards up to $5,500 can be licensed by the municipality.
Forms
For information on bingo events in a pooling bingo hall, contact the Stratford Super Jackpot Bingo Association.
Break Open Tickets
A Break Open ticket lottery means a lottery where a fee is paid for a chance to win instant prizes by revealing a specified arrangement of numbers or symbols behind tabs on a cardboard ticket. This type of lottery is commonly called Nevada tickets or pull tabs.
Licence extensions may be requested in writing to the Clerk's office PRIOR to the licence expiry date. Requests are evaluated on a case-by-case basis.
Fee: 3% of the prize value for the total number of deals purchased for sale
Forms
For additional details regarding lottery licensing in Ontario, please visit the following links:
Lottery Licence Terms and Conditions