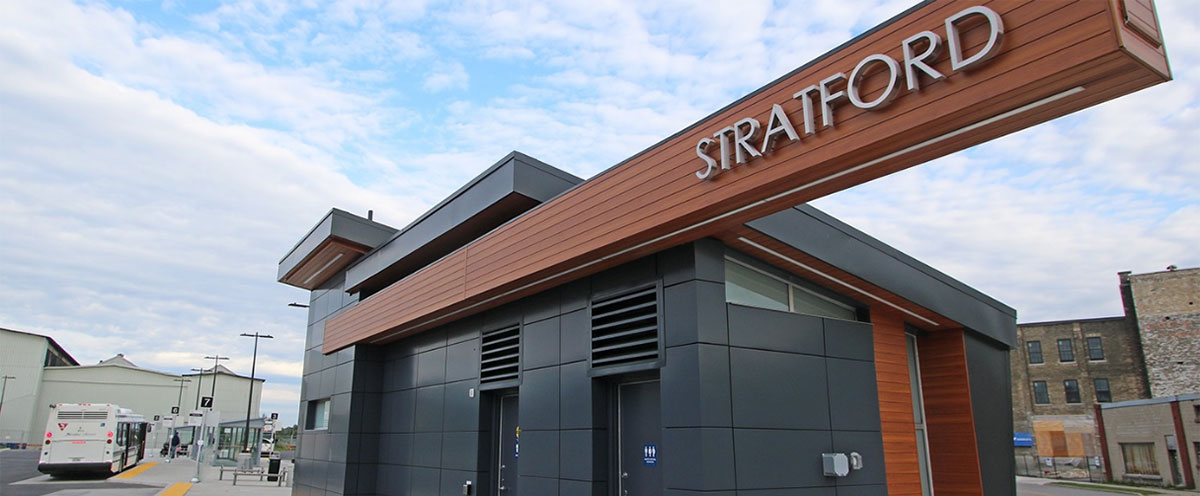 The City of Stratford offers curbside collection for blue box recyclables. Trucks begin collecting at 8 a.m. on your scheduled biweekly recycling day so please have all items to the curb by then.
Maximum size of blue bin is 128 Litres
Downtown Core
If you are located in the white section of the Garbage and Recycling Schedule and Map, garbage day is every Tuesday and Friday at 6:00 a.m. and Recycling is every Wednesday at 6:00 a.m.
Recyclables
With the City of Stratford's new contract for the processing of recyclable materials, there are some changes in the list of items accepted in the blue box program here.
Certain materials that are difficult to process and are of little value in the commodity market have now been eliminated.
They include:
• Cartons, including Tetra packs, milk cartons and drinking boxes
• Aluminum foil, pie plates, lasagna trays
• Aerosol containers
• Paint cans
• Beverage cups, including disposable coffee cups (which have never been part of the blue box program)
• Small items, like individual yogurt or applesauce containers
The City continues to collect all other materials that can readily be recycled, including printed paper and paper packaging, plastics (1-7), metal and glass.
Click on the images below for more details.
Recent Program Changes
Acceptable Recyclables
Non-Acceptable Materials
How to get a Blue Box
Blue Boxes can be purchased for $8 including HST at City Hall, 1 Wellington Street (cash, cheque or debit) and at City Annex, 82 Erie Street, 3rd Floor.