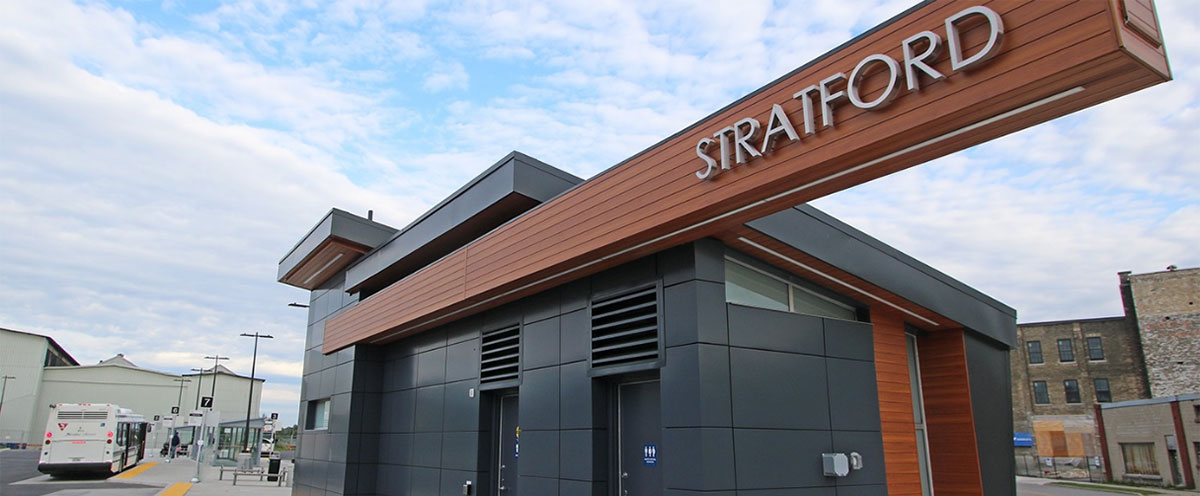 Blue Plaque Program
The intrinsic aim of Heritage Stratford's Blue Plaque Program is to celebrate the links between notable figures of the past and the buildings in which they lived and/or worked.
Plaques are as much about the buildings/places in which people lived or worked as they are about the subjects being commemorated.
A plaque is erected only if there is a surviving building/place closely associated with the person in question. It is important to note that Blue Plaques do not offer legal protection to buildings, and their purpose is to raise awareness of the historical significance, aiding in preservation.
Nominations
Nominations for a Blue Plaque can be made through our ONLINE FORM, and must be submitted by June 11.

Past Recipients:
Thomas Edison - 46 Ontario Street
In 1863 a young man of 16, after training for a time as a telegrapher in Port Huron Michigan, made his way into Canada to try to make a living as a telegraph operator.
The first place he came to was what was then known by the railway people as "Stratford Junction," to work for the Grand Trunk Railway.
That young man was Thomas Alva Edison.
While here, it is believed that he lived at 46 Ontario St., in the upper rooms.
Dr. Robert Salter - 56 Front Street
Dr. Robert Bruce Salter was born in Stratford, Ontario on December 15, 1924 to a family originally from Nova Scotia. They lived at 56 Front Street from 1920 to 1930, then moved to 245 Water St.
Robert and his two brothers attended Romeo School.
Dr. Salter graduated in medicine from the University of Toronto in 1947 and joined the Hospital for Sick Children (SickKids) in Toronto in 1955, where he stayed for 55 years.
Dr. Salter developed a surgical technique that treats congenital dislocation of the hip, and that technique has been performed on millions of children worldwide.
He was a recipient of the Order of Canada and the Order of Ontario and inducted into the Canadian Medical Hall of Fame.