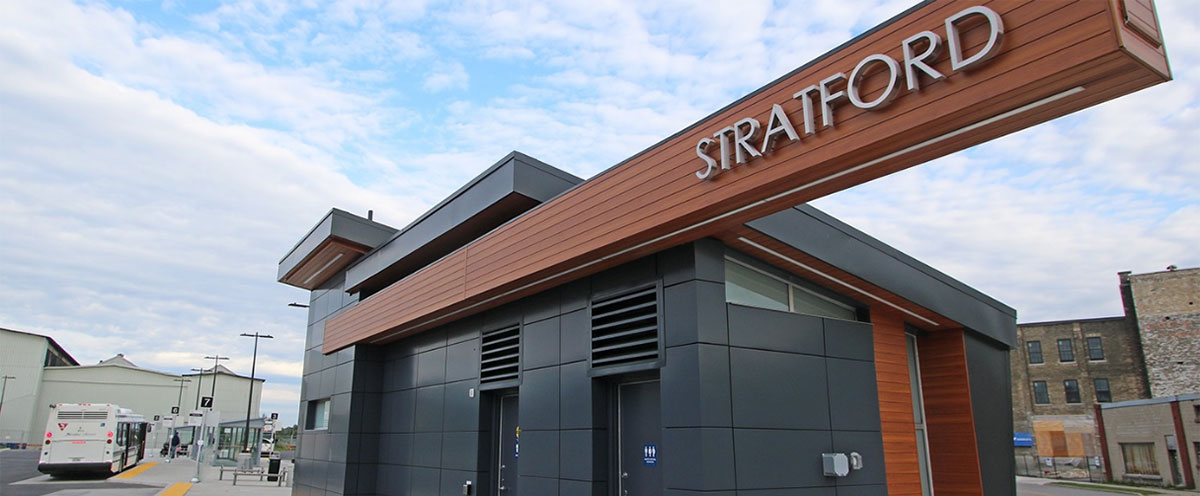 School Travel Planning: Resource Guide
Developed for the City of Stratford by
Samantha McGuinness; School Travel Planning Facilitator
The School Travel Planning Process is designed to help deal with travel-related issues at schools and to also encourage safe, healthy, and active travel to and from school. It is an ongoing process, with sustainability being important to achieve behaviour change.
School Travel Planning is an up and coming initiative, with nearby cities participating in projects to increase active school travel. Some communities have a "Walking School Bus" Program (from the Active and Safe Routes to School program), where a group of children, led by an older adult, walk to school together on a specific route and schedule. There are designated "bus stops" where students can join along the way. Projects like these across the province inspire young kids to use active transportation and promote safe and walkable neighborhoods and communities, and address the many barriers to active school travel caused by parental attitudes and car-dominance.
With more schools taking this project on, we will see a shift in student and parent behaviours when it comes to the school journey. Through data collection and analyzation by a facilitator, schools can understand the actions that need to be taken in order to make active school travel a safe and easy choice for their students.
Section 1: Introduction to this Guide and School Travel Planning
This resource guide has been prepared to assist elementary schools in Stratford in understanding and developing a successful School Travel Plan in collaboration with the School Travel Planning Facilitator. The School Travel Plan is customized to meet the needs of each individual school, and is a document to be revisited and updated every year.
This guide contains information about School Travel Planning (phases/responsibilities/benefits). Documentation includes data collection, promotional materials and instructions, and action plan ideas. Finally, this guide will provide you with a contact list of all the people who support School Travel Planning in Stratford.

1.2 Responsibilities of the School Community
In this process, schools are responsible for:
Approving school participation in the program (Principals)
Signing off on the School Travel Plan
Providing information to the facilitator about current travel-related policies (ex. Parking and bike rack requirements)
Providing school information to the facilitator for the school profile
Helping with relevant aspects of data collection (distribution of surveys, reminder of deadlines, submission of surveys to facilitator, communication to parents)
Participating in monitoring and reviewing the School Travel Plan
Communicating updates on the project in school newsletters/on the website


1.3 Benefits of School Travel Planning
There are many benefits to the school for participating in School Travel Planning:
Healthier Kids: Active school travel helps school-aged children meet their daily physical activity recommendation (60 min/day), which improves physical health and is also associated with mental health benefits including reduced stress/ depression/anxiety, and increased happiness
Safer School Zones: Reducing traffic volumes creates safer school zones, and improving walking and cycling routes to/from school makes the school journey safer
Less Air Pollution: Reducing the number of children being driven to/from school also reduces greenhouse gas emissions and air pollution around the school, improving air quality and reducing health risks
Better Academic Performance: More physical activity increases alertness and attention during the school day, which may lead to better academic performance and help support healthy brain development
Section 2: The School Travel Planning Pilot Project in Stratford
This section will contain background information from the Pilot Project conducted with four schools in Stratford. Each school went through the comprehensive School Travel Planning process as described in section 1 and participated in a series of events.
Action plan ideas should be informed by the 5 E's of school travel planning to encourage active transportation at your school.
THE FIVE E's:
Education: Raising awareness about the benefits of active school travel and teaching students the skills they need to walk/wheel to and from school safely
Encouragement: Creating excitement and shifting norms through events, activities, prizes, and incentives
Engineering: Improving existing and/or installing new infrastructure to support active school travel
Enforcement: Monitoring traffic and enforcing traffic rules
Evaluation: Assessing conditions and monitoring progress toward school travel goals
It is critical for the school travel plan to include actions across each of the 5 E's in order to successfully influence how students travel to and from school. By working with different community members, these can all be achieved.