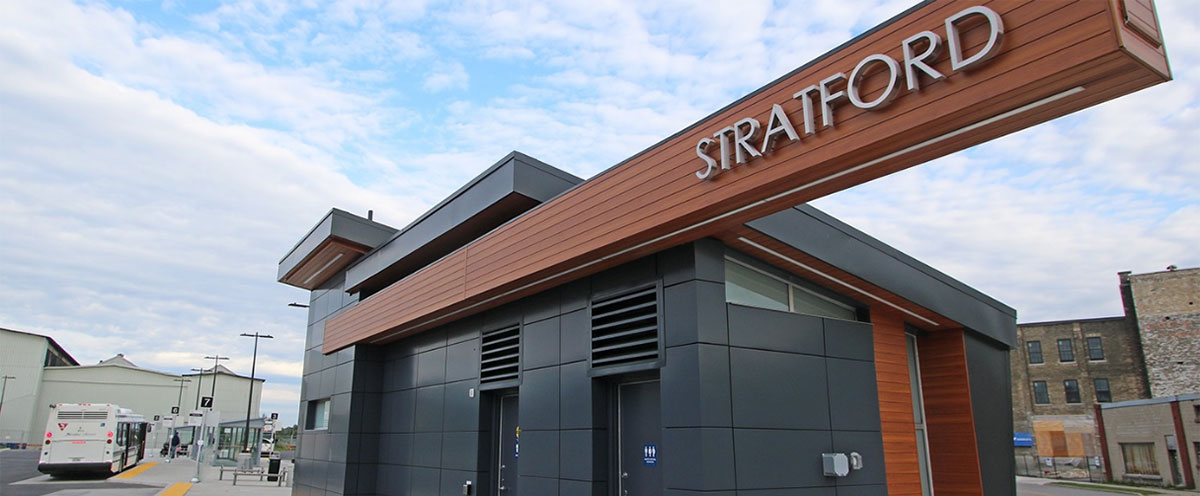 Firefighters work hard to protect lives and property. Their job is fraught with many perils. We take a moment to remember those who have answered their last alarm for they did so that we would be safe. Knowing their fallen brothers are honoured internationally in Colorado, nationally in Ottawa and provincially in Toronto, members of the Stratford Fire Department feel local recognition is very important. The LODD memorial, financed from contributions from members of the department, is a place of honour for our fallen where family members can visit. The memorial is also a reminder of the inherent dangers of the firefighting profession.
Memorial Dedication Program
The dedication of the LODD Memorial took place on September 9, 2006 with Captain Al Paul as emcee. Speakers included: Fire Chief Richard Young; Lieutenant James Byatt; Mayor Dan Mathieson; MPP John Wilkinson with greetings from MP Gary Schellenberger.
A presentation was made to Brian Shackleton of Stratford Memorials Limited for looking after every detail from design to installation. This was followed by a dedication and blessing by Rev. Dr. Terry Hastings. Deputy Fire Chief Michael Gornyiczki conducted presentations to the families of our fallen. A moment of silence was observed followed by Amazing Grace by Piper Rod MacDonald Sr. of the Perth County Pipe Band. The solemn ceremony concluded with a salute to the families.
The Stratford Fire Department's fallen include:
| | | | | |
| --- | --- | --- | --- | --- |
| Date of Death | Name | Rank | City and Province | Cause of Death |
| 1913-05-13 | Hugh Durkin | Chief | Stratford, Ontario | Died fighting the Knox Church fire |
| 1921-01-16 | Charles Schultz | Firefighter | Stratford, Ontario | Died of injuries sustained while fighting the Classic City Bakery fire on January 7, 1921. |
| 1968-01-02 | Wilfred Murphy | Firefighter | Stratford, Ontario | Occupational illness |
| 1997-11-24 | Thomas Nigro | Firefighter | Stratford, Ontario | Occupational illness |
| 2004-10-06 | Harvey Aitcheson | Captain | Stratford, Ontario | Occupational illness |
| 2009-08-16 | Ray Richards | Captain | Stratford, Ontario | Occupational illness |
| 2013-01-30 | John Mavity | Lieutenant | Stratford, Ontario | Occupational illness |