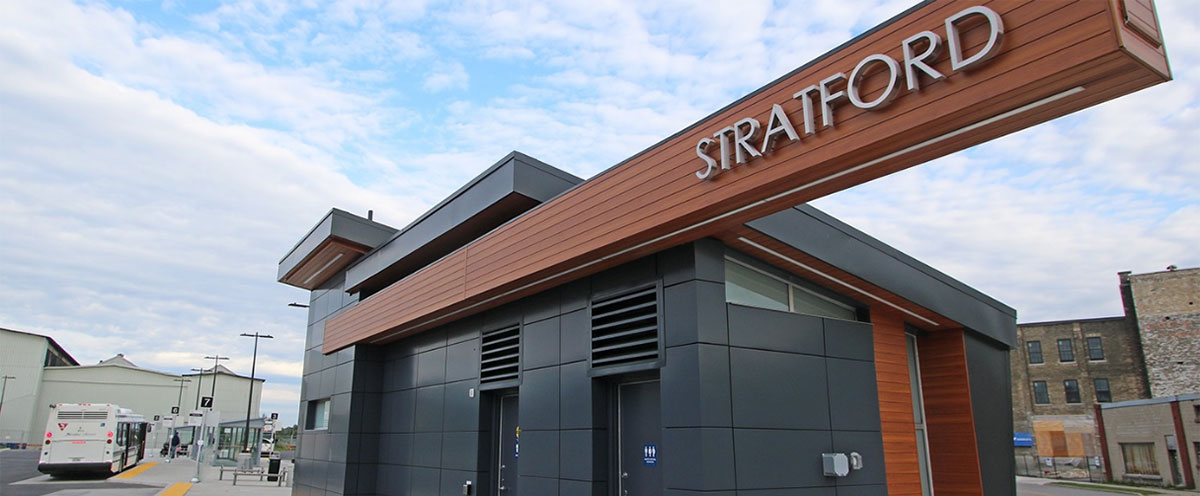 The City of Stratford is committed to providing safe drinking water and safe disposal of wastewater. New rates for water and sewer are approved by City Council annually. Festival Hydro is contracted by the municipality to read water meters and to issue billings for water and sewer use.
The City of Stratford retained Watson & Associates Economists Ltd. in 2020 to complete a Water and Wastewater Rate Study.
Water Rates
This chart shows the City of Stratford's monthly water rates in effect January 1, 2023.
Consumption Charge

per Cubic Metre

Consumption Charge

First 3 cubic metres

$2.81 per cubic metre

Additional cubic metres

$1.15 per cubic metre

Minimum consumption charge

$8.43
This chart shows the monthly water service charges based on meter size:
| | |
| --- | --- |
| Meter Size | Service Charge |
| Under 1 inch meter | $9.25 |
| 1 inch meter | $14.25 |
| 1 1/2 inch meter | $18.00 |
| 2 inch meter | $22.00 |
| 3 inch meter | $29.75 |
| 4 inch meter | $39.00 |
| 6 inch meter | $66.00 |
| 8 inch meter | $89.25 |
Sewer Rate
The City of Stratford's monthly sewer rate in effect January 1, 2023 is:
| | |
| --- | --- |
| Sewage Service Rate | Service Charge |
| First 3 cubic metres | $4.39 per cubic metre |
| All additional cubic metres | $1.79 per cubic metre |
| Minimum consumption charge | $13.17 |
| Fixed monthly charge | $9.25 |