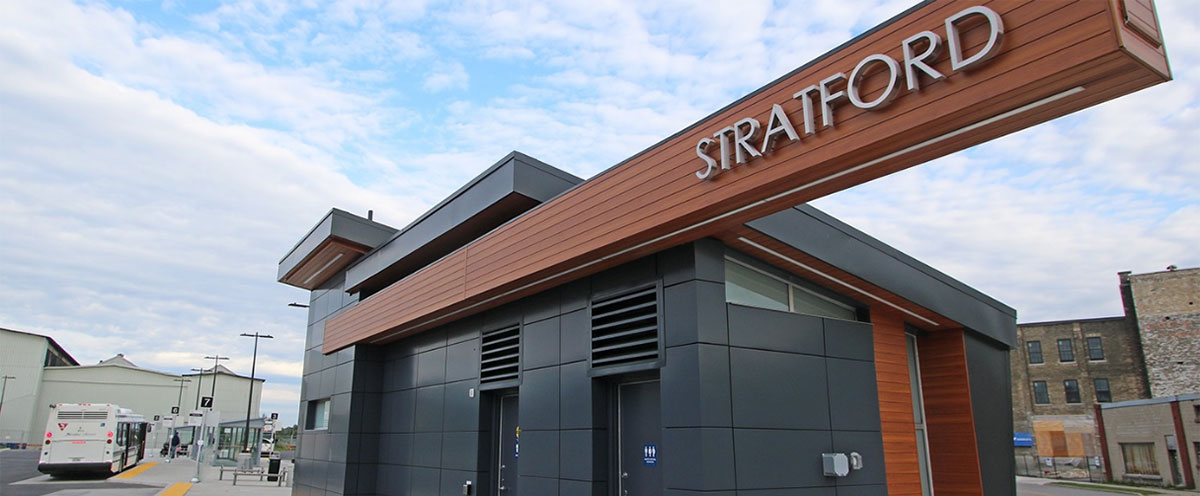 In the past, the City of Stratford has experienced deeper than normal frost levels. As frost reaches deeper depths, this can result in an increase in the freezing of water services, sometimes at locations where freezing has never taken place before.
The City of Stratford currently has a listing of over 600 properties that have been identified as having a high potential of freezing when frost levels reach certain depths.
Depending on weather conditions and temperatures, it may become necessary to run water to prevent a water service from freezing. A review has determined that pro-active notification to run water is a more cost effective measure than responding to services, once frozen.
Tips to avoid frozen water lines
As the outdoor temperatures sink to below freezing, it is a good time to take a few simple steps to prevent frozen water pipes in your home. Here are few tips:
Know where your main water shut-off valve is located, just in case (it's usually near your water meter)
Disconnect garden hoses from outdoor taps, turn off the water supply to those taps, and let them drain
Insulate pipes that are especially prone to freezing, like the ones in basements, garages, attics or exterior walls
Seal any leaks in your home and garage (around doors, windows, dryer vents, etc.) to stop cold air from getting in
Keep your garage door closed
Ensure warm air can circulate to areas where pipes are located, where possible
Notification to Run Water Information:
Notification to run water, which is based on historical records, may change from winter to winter depending on weather conditions, infrastructure upgrades, and other factors. There may be winters where notification is not required at all.
Notification lists only include locations where freezing has been confirmed to be due to city infrastructure deficiencies or where location of freezing has been deemed to be inconclusive during past visits. Notification lists do not include those properties where it has been confirmed to be a private plumbing issue (internal plumbing, private portion of the water service, etc.).
Historical records help in indicating when a service may freeze and buildings are grouped according to this past history. Depending on the winter conditions, notification may be required for a particular group of addresses, but not another.
Only those directed to run a tap by the City will be compensated for increased use. Customers running taps, without direction from the City, will be responsible for all water volume charges.
Notification will direct the property owner to ensure a constant flow of water is running through their water service, best accomplished through a seldom used tap in an area where the likelihood of accidental shut-off is low. Flow must be at a rate that will ensure constant movement through the water service.
Once notification has been given, the Water Division will ensure that billing is notified and all water consumption will be averaged until the time the water is directed to be shut-off.
Should the water service freeze at any time following notification, costs may be incurred and will be the responsibility of the homeowner. Corrective actions in response to a frozen water service can include manual thawing of the service or a building to building hose connection with a neighbouring property.
The Water Division will advise when the water can be turned off.
If Your Pipes Freeze:
Property owners are responsible for maintaining and replacing water pipes inside their home or business, and from the home or business to the property line. This includes responsibility for corrective actions regarding frozen water services.
If freezing is confirmed to be private plumbing, then it is the property owner's responsibility to initiate corrective actions. A plumber is recommended for dealing with internal frozen plumbing issues.
Troubleshooting can include running different cold water taps throughout the home.
If you are unsure where the problem is occurring, and it is likely a frozen service issue, contact:

Regular business hours (Monday to Friday, 8:30 a.m.- 4:30 p.m.) call 519-271-4700
After hours and holidays call 519-271-4700

Tenants must advise their landlords if the City of Stratford is contacted to respond to a frozen service issue.
Temporary Water Services:
If a frozen service is confirmed, a temporary water service may be required and this is usually connected to a neighbouring property through an outdoor tap connection by City Staff.
The Water Division will ensure that billing is notified of the connection and all water consumption will be averaged until the time the water is directed to be shut-off.
For health and safety reasons, the City does not recommend installing your own temporary connections. Any private temporary connection will not be eligible for waiving of excess water costs.