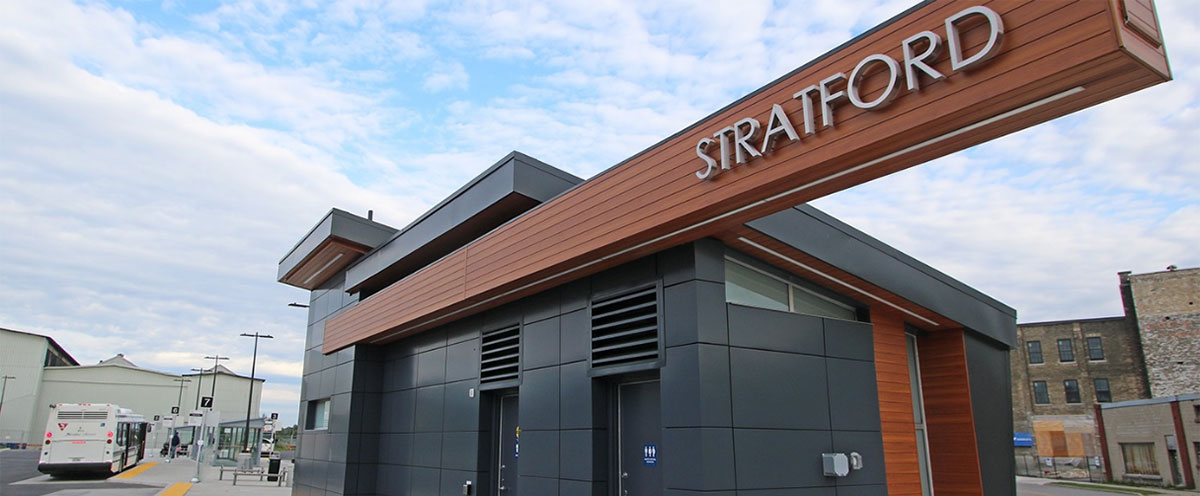 As a safety measure for students and other pedestrians, the City of Stratford has installed a pedestrian crossover near the intersection of Forman Avenue and Oakdale Avenue.
A pedestrian crossover is a designated crossing area that includes signs and pavement markings to indicate where drivers (including cyclists) must yield to pedestrians. The crossover in Stratford also has push button-activated flashing lights.
A crossing guard will continue to be stationed at the intersection while pedestrians and drivers adjust to the new feature.
Illustration Courtesy of MTO, © Queen's Printer for Ontario, 2019
Drivers, pedestrians and cyclists all have responsibilities when approaching a pedestrian crossover.
Drivers
Stop behind the yield line when pedestrians want to cross
Make eye contact so pedestrians see you
Wait until the pedestrian completely crosses the road
Pedestrians
Push the button
Wait for traffic to stop both ways
Make eye contact to ensure drivers see you
Cyclists
When riding with traffic, follow rules for drivers
When crossing, follow rules for pedestrians; dismount and walk your bike across
Drivers and cyclists who do not follow the rules at pedestrian crossovers may face fines of up to $1,000. Drivers may also face 4 demerit points.
More information about pedestrian crossings is available on the Ministry of Transportation of Ontario (MTO) website at http://www.mto.gov.on.ca/english/safety/pedestrian-safety.shtml#q9