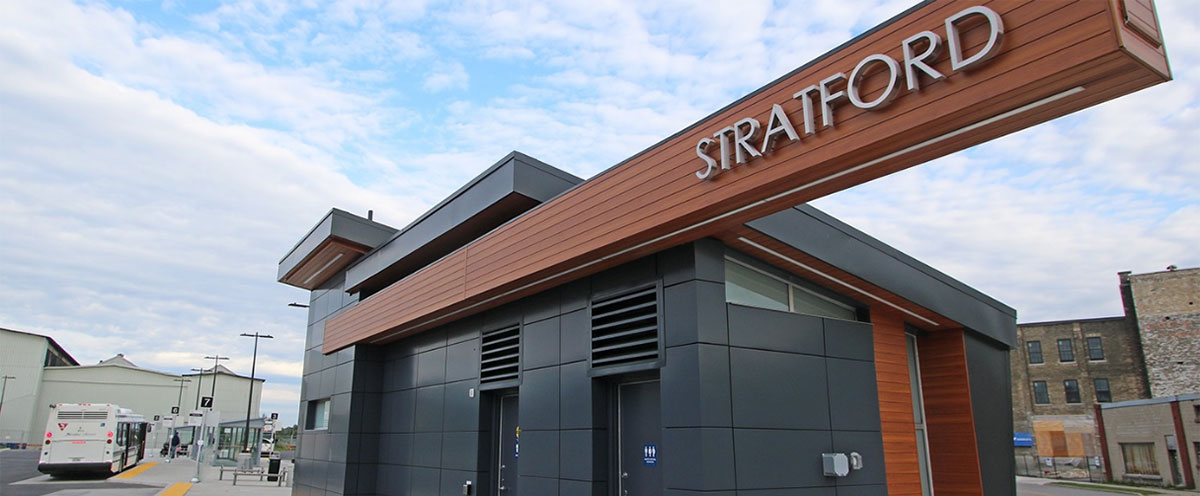 James Anderson Award
James Anderson was instrumental in the creation of Heritage Stratford (formerly LACAC), was a long standing member of that committee and served as its Chair. Mr. Anderson helped form the Stratford-Perth Archives and the Stratford-Perth Museum, helped create the Brocksden County School Museum and for many years served as its curator.
James Anderson demonstrated leadership in the restoration and preservation of heritage structures within the City of Stratford. Mr. Anderson assisted in preserving the Gordon Block from demolition and helped save many other heritage properties including the Perth County Building.
The James Anderson Award was created by Heritage Stratford in honour of James Anderson (1929-1994), and is awarded to:
i) Individuals who have made a significant contribution to the community of Stratford in the area of build or cultural or natural heritage preservation, or heritage garden conservation; or
ii) Small project groups where an effort was shared by a steering or ad-hoc committee; by co-authors of a local history publication; or by a group instrumental in the restoration of a heritage property.
Past Built Heritage Winners:
2020: The Anderson Family - 62 Cambria Street
2019: Paul Veldman - 245 Downie Street
2018: Danielle & Niels Kouwenberg - 46 Norman Street
2018: Kevin Neufeld - 36 Ontario Street
2017: Caron Gall - 335 St. David Street
2016: Derek & Jacqueline Barr – Chocolate Barr's Candies, 55 George Street
2015: The Hannon-Ruttan Family - 5-9 George St and 104-108 Downie Street
2013: Frank Santini – 165 Downie Street
2011: Reg White
2010: Wayne Graham – Lead on re-establishing the pergola at the Orr Dam
2006: Susan Murar
2006: Friends of the Normal School
Past Cultural Heritage Winners:
2020: Gerard Brender a Brandis - 77 Brunswick Street
2018: Rick & Carole Huband
2017: Barb Hacking - Heritage Garden - Ted Blowes Memorial Peace Garden
2015: Dean Robinson – Historical Author (42 Wellington – The Music and The Memories: 1929-1969; Railway Stratford; Howie Morenz; etc.)
2014: Allan Waddingham – Lifetime contribution to education of heritage
2013: Lutzen Riedstra – Lifetime contribution to education of heritage
2012: Eric Adams
2010: Roger Hilderley – Part of Juliet Public History Club which placed a historic plaque on the Royal Oak Stone in front of the County Courthouse, a stone and marker at 27-29 Douro St, was a guide for walking tours, guided 1.5 hr Step-on-bus historic tours, began the Perth County History Fair for students in grades 5-8, was part of the organizing committee for the Railway Heritage Show, and Chair of the Stratford Perth Heritage Foundation
2010: Joan Dickson – Heritage Gardens
2006: Betty Larkworthy