Green Recognition Program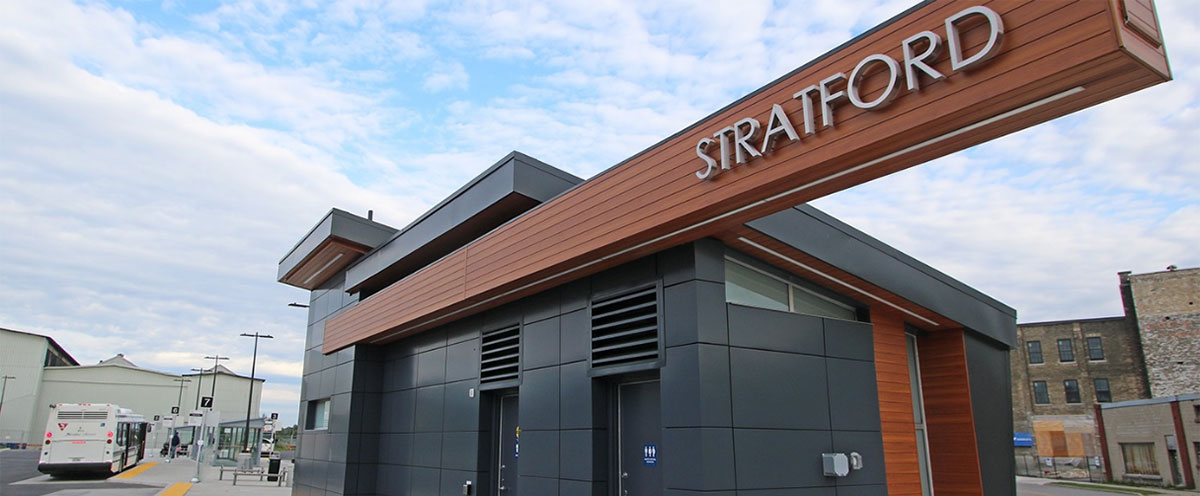 Program Overview
The purpose of the Green Recognition Program is to promote sustainable practices within the community and raise awareness of initiatives being undertaken to reduce greenhouse gas (GHG) emissions.
This program is a community call to action, and part of our efforts to meet the City's emissions reduction targets of 30% by 2030 and net-zero by 2050.
The recognition program aims to inspire community members to take meaningful action towards addressing the impacts of climate change through a wide variety of green initiatives, and directly contribute to our GHG reduction targets.
It will also serve as an educational tool to amplify community-led efforts and sustainable practices, celebrate the success of initiatives underway and encourage further participation from the community.
The City of Stratford and the Energy and Environment Committee would like to recognize the following green leaders in our community:
Waste Reduction and Diversion:
Keystone Hospitality
Source produce locally and grow some of their own

Support farms that adhere to sustainable practices

Focus on bulk sales to reduce paper and plastic packaging material

Reuse cooking oil as biofuel

Partnered with local business to reduce packaging waste from takeaway containers
Eco Club, Stratford District Secondary School
Demonstrated efforts in organics waste management and diversion through an on-site composter

Aimed to build a closed-loop system: organic and landscape waste is composted to nutrition-rich soil for the school's garden. Produce grown in this garden is given to the student-run restaurant for meal preparation.
Vicwest
Aim to achieve zero waste to landfill by 2025

Since 2020 Vicwest Lorne Avenue has reduced waste by 40%

Ongoing tracking of waste through internal and external systems
Rotary Club of Stratford
Personal Protective Equipment (PPE) recycling program including disposable masks, gowns, head and foot protection, and face shields

Green Event Program, wherein all fundraising and other events minimize the use of plastic, ensure waste segregation (recycling and organic waste collection) in suitable receptacles
Rosehurst Stratford
Kitchen garden growing produce including herbs and vegetables for guests

On-site composting system for food waste, paper and yard waste

Use of natural water retention techniques and drip irrigation system

Egg shells used as fertilizer, negating the need to procure synthetic fertilizer

Phase-out of single use plastic containers for soap, shampoo and conditioner for guests
The Green Hair Spa
Ongoing waste diversion includes single-use plastics, PPE, excess hair colour waste and hair clippings

Reuseable and biodegradable foils that are made from construction waste and converted to stone dust at end of life

Refill and bottle return program for select hair products
MTE Consultants
Implementing organic waste collection have successfully diverted 224 L of organic waste from landfill

Organization of e-waste drive for electronics

Office supply waste recycling program to discard old writing instruments through another local business' writing instrument recycling program

Participate in ink and toner cartridge recycling through another business' program

Introduced Terracycle Zero Waste Boxes in our offices for recycling personal protective equipment (PPE), including masks and hard hats. Equal importance given to education and awareness amongst staff

Employee engagement and community outreach

Reiterate company's sustainability commitment with an updated Corporate Sustainability Policy
The Gentle Rain
Waste reduction efforts - reduced 4-5 garbage cans to one can per week

Installed Terracycle boxes to recycle makeup containers, oral health products, razors - blades, handles, tubes & bottles that are not normally recyclable, and all asscociated packaging

Supply plastic waste (that would otherwise end up in landfill) to a business in New Hamburg to create recycled plastic products such as plastic lumber
Sam Ogilvie and Lorne Bolton
Large scale recycling program and ongoing efforts for recycling
Energy Management and Electrification:
John Hotson
Received Federal rebates (Canada Greener Homes Grant)

Home energy audit to identify deficiencies

Upgrade of insulation to R50

On-site energy generation through installation of solar panels

Realized cost savings from fuel switching, e.g. electric lawnmower

Switched to an electric car to reduce emissions even further
Laura Clark
Installed geothermal source to fulfil heating and cooling needs of home

No natural gas usage
Carolyn Schmidt
Switched to an electrical vehicle to eliminate need for fossil fuels for transportation
Charge vehicle during off-peak times, use regenerative braking, moderate speeds, minimized use of air conditioning/heating
Green Building Award - new and existing:
Vicwest
Decarbonization efforts throughout operations, including but not limited to:
on-site renewable energy generation
use of daylighting in the office
fleet transition to electric vehicles
rainwater harvesting and waste diversion strategy
Tom McKay
on-site renewable energy generation to supply energy and hot water requirements
wind turbine and use of storage batteries to supplement energy needs
water collection system and upgraded insulation