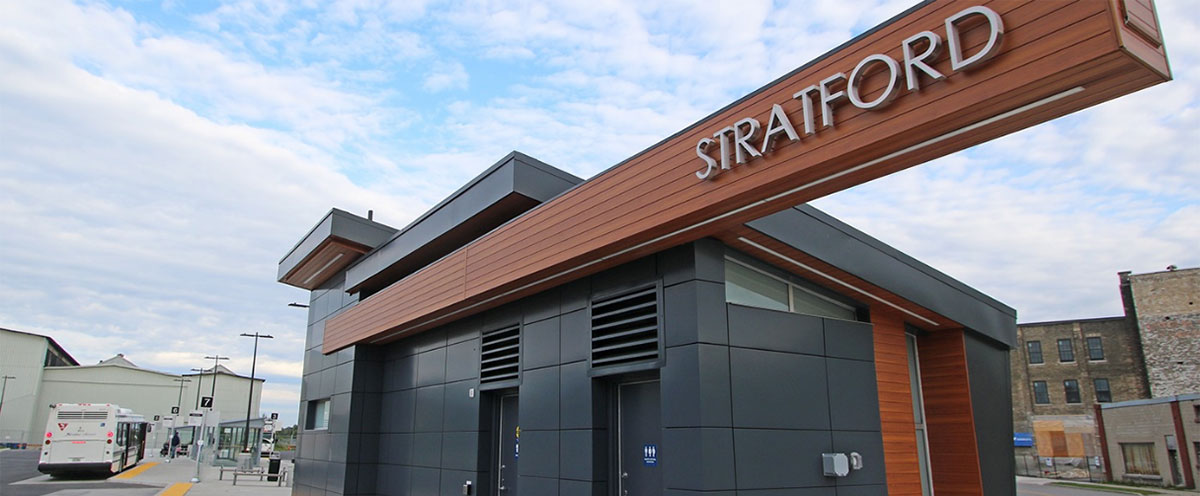 The City of Stratford, through the Community Services Department, can connect you to a wide variety of recreation and leisure activities, fun events, cultural opportunities, and community development programs.
Current News
June 14, 2021 - Stratford Lions Pool opens June 16
The Stratford Lions Pool will open June 16th, under Step 1 of Ontario's Framework for Reopening. The public swim program will include reservable lengths, AquaPods, water fitness classes, family swims and open swims.
Online reservations for swimming started June 1 at our online recreation registration. As participation in all programs requires pre-registration, season passes are not available this year.
At this time, swim lessons for younger children are not being considered due to the complex nature of delivering face-to-face lessons in a physical environment that is deemed safe for both students and instructors.
All swim programs and courses offered by the Stratford Lions Pool will be presented consistent with current public health guidelines and in consultation with Huron Perth Public Health.
April 29, 2021 - Summer Day Camp Registration Now Open
Our Summer Day Camp Program is now available for online registration. We will operate 9 weeks of day camps starting July 5 through to September 3 out of two locations; the Stratford Agriplex (ages 7-13) and the Stratford Rotary Complex (ages 4-6).
Registration will be accepted for full weeks only - no single day registrations.
Each weekly camp will host a maximum of 15 campers. COVID-19 protocols are in effect and are listed below and as part of the online registration process. Register now.
Please note that the day camps will only be offered this summer if permitted under the provincial government's Framework for Reopening Ontario.
Subscribe to page updates to receive any new information related to the operational status of summer day camp, aquatic and active adult programming.
How can we direct you?
Active Adults (55+)
Aquatics/Swimming
Bike and Pedestrian Initiatives
Day Camps/Schedule of Events
Employment
Family Discounts
Public Skating
Recreation Activity Guide
Register for Programs
Stratford Winterfest