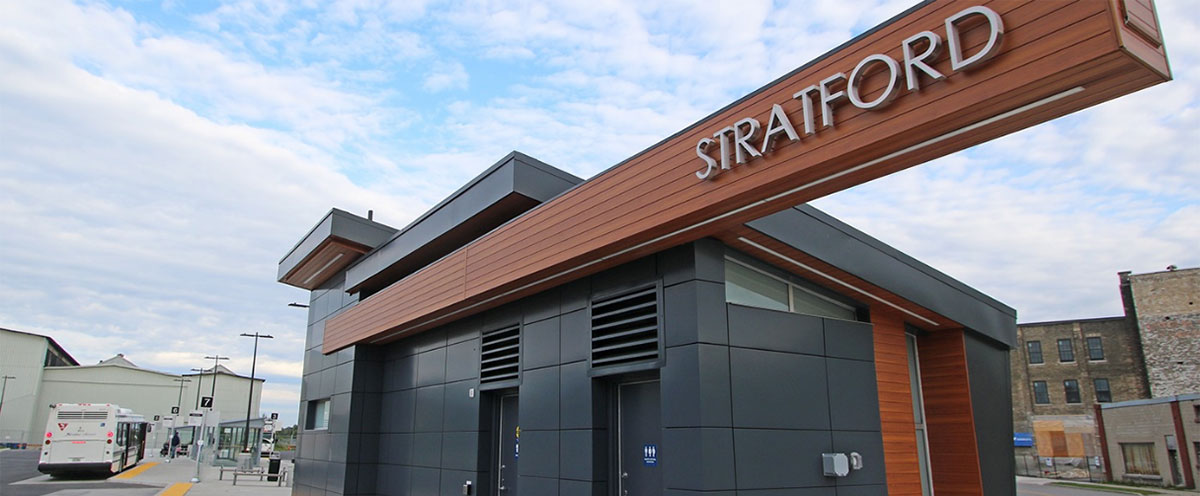 The City of Stratford, through the Community Services Department, can connect you to a wide variety of recreation and leisure activities, fun events, cultural opportunities, and community development programs.
Current News
May 3 - Stratford Lions Pool Public Swim Schedule (2021)
The Stratford Lions Pool intends to offer a modified public swim program this summer. Download the public swim schedule. Due to the expected popularity of swims, we encourage online reservations to be made on all program. Reservations will be accepted starting May 30, 2021 on our online recreation registration.
As a result of the COVID-19 pandemic, we have decided to delay our decision to offer summer swim lessons. There are many factors weighing in our consideration, most importantly the health, safety and protection of our public and staff. We will re-visit the possibility of a lesson program in and around mid June.
Please note that the Lions Pool will only open this summer if permitted under the provincial government's Framework for Reopening Ontario.
April 29, 2021 - Summer Day Camp Registration Now Open
Our Summer Day Camp Program is now available for online registration. We will operate 9 weeks of day camps starting July 5 through to September 3 out of two locations; the Stratford Agriplex (ages 7-13) and the Stratford Rotary Complex (ages 4-6).
Registration will be accepted for full weeks only - no single day registrations.
Each weekly camp will host a maximum of 15 campers. COVID-19 protocols are in effect and are listed below and as part of the online registration process. Register now.
Please note that the day camps will only be offered this summer if permitted under the provincial government's Framework for Reopening Ontario.
April 1, 2021 - Provincial-wide Shutdown effective April 3
Reported today, and effective Saturday, April 3, 2021, our region will move from COVID-19 Yellow-Protect to Shutdown. In the Provincial-wide Shutdown, city-operated recreation programs and facilities will be closed until further notice.
Subscribe to page updates to receive any new information related to the operational status of summer day camp, aquatic and active adult programming.
How can we direct you?
Active Adults (55+)
Aquatics/Swimming
Bike and Pedestrian Initiatives
Day Camps/Schedule of Events
Employment
Family Discounts
Public Skating
Recreation Activity Guide
Register for Programs
Stratford Winterfest