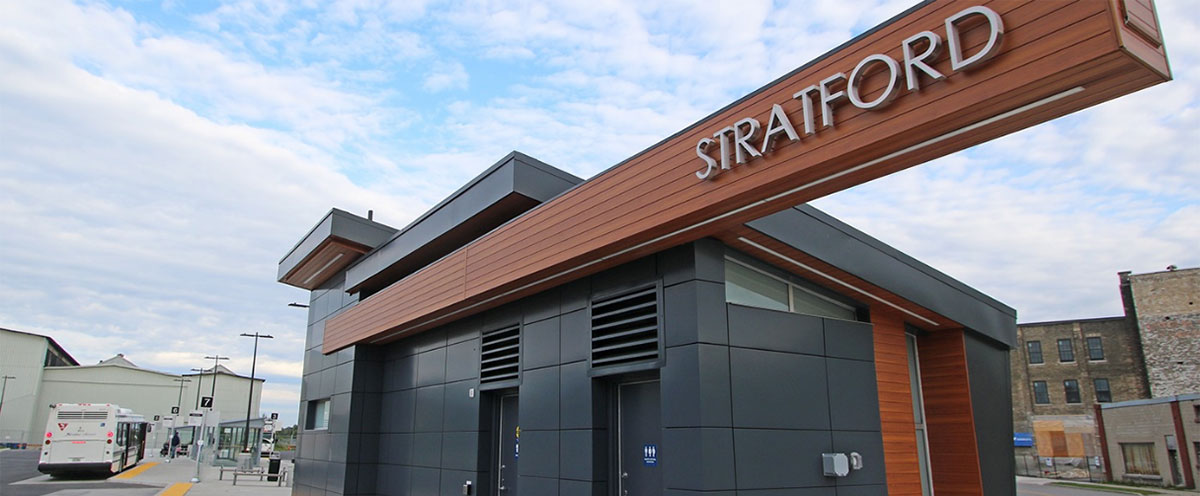 The City of Stratford, through the Community Services Department, can connect you to a wide variety of recreation and leisure activities, fun events, cultural opportunities, and community development programs.
Current News
June 26, 2020 - Opening of Stratford Lions Pool/Cancellation of Swim Team/Lessons
At the June 26 meeting, Stratford City Council directed staff to open the Stratford Lions Pool as soon as permitted by Huron Perth Public Health, and following the implementation of all safety measures for staff and the public.
According to an operational plan developed by staff, the modified pool program would involve:
Operating hours of 8 a.m. to 8 p.m. Monday through Friday, and noon to 8 p.m. on weekends
Forty-five minute sessions
A maximum of 46 people per session
A combination of length swimming, water fitness, lower capacity family swims and swimming by reservation in pre-determined, physically distanced sections of the pool (known as aquatic pods)
Swimmers will be able to reserve and pay in advance for a session, either online or by phone, and any unreserved spots made available on a first-come first-serve basis at the front desk. Details on how to register and participate in these swims will be available on the City's website in the coming week.
Safety measures will include physical distancing and the use of face coverings where possible, and cleaning of the facility after each 45-minute session.
Swim team and swim lessons will be cancelled as COVID-19 physical distancing measures aren't achievable. Staff will issue full refunds directly to registrants.
The projected opening date for the Lions Pool is July 10, 2020.
June 22, 2020 - Cancellation of City Summer Day Camps
At the Regular Council meeting, Stratford City Council directed staff to cancel city-run day camps this summer. It is with very mixed emotions that we won't see your children this summer but we are confident in being able to suggest the YMCA an alternative for families who wish to still secure a day camp experience for their child this summer.


Should you have a pre-existing city-run day camp registration with us, we will withdrawal your child from our system and offer a full-refund. Your day camp registration with us will not transfer to the YMCA, should you wish to register your child in their program.


Details of the refund process will be sent directly to registrants.

For more information, contact 519-271-0250 extension 249.
Subscribe to page updates to receive any new information related to the operational status of summer day camp, aquatic and active adult programming.
How can we direct you?
Active Adults (55+)
Aquatics/Swimming
Bike and Pedestrian Initiatives
Day Camps/Schedule of Events
Employment
Family Discounts
Public Skating
Recreation Activity Guide
Register for Programs
Stratford Winterfest