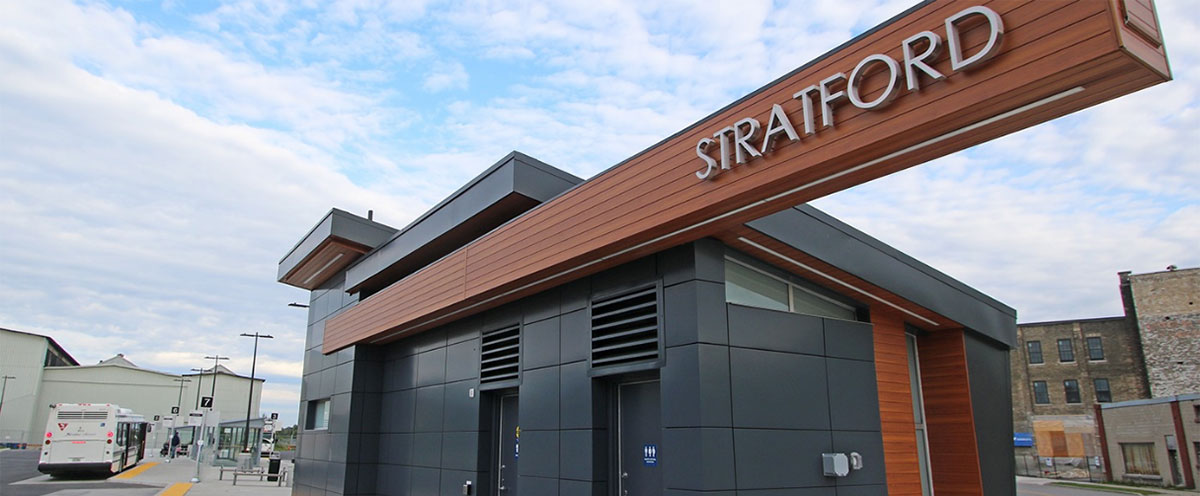 Address: 353 McCarthy Road
Direct Phone: 519-271-5822
Facility Functions: Running, walking
Book the Facility: 519-271-0250 extension 252
General Hours of Operation: October 1 to March 31 (Winter), 6:30am - 9pm;
April 1 to September 30 (Summer), 8am - 8pm
Check our closures and cancellations page for up-to-date information
About the Track
The Stratford Rotary Complex indoor track is open for free daily public use designed for running and walking by all types of users, from social walkers to professional runners.
Measured around the inside seam of the track-one, the circumference is 204.7494 metres or 671.9 feet. Measured around the outside seam of the track the circumference is 713.4 feet or 217.424 metres.
5 laps around centre of track = 1 km plus an extra 25 metres
Location
The walking track is located on the second floor of the Stratford Rotary Complex, 353 McCarthy Road. Enter the arena entrance of the Complex, and either head up the stairs or use the elevator just behind the stairs on the main floor.