Open Swim Schedule and Fees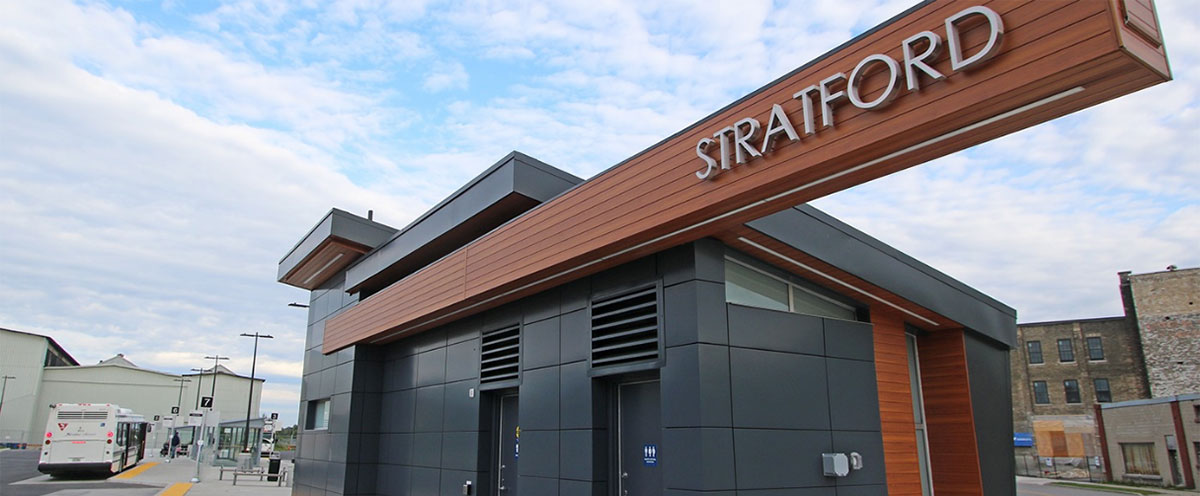 The City of Stratford owns and operates the Stratford Lions Pool from June until the end of August each season. We have a Pre-season, Regular season and Post-season schedule.
Amenities
Heated pools: 25 meter, 6-lane deep and Zero-depth beach entry (into 25 meter leisure) pools
Spray Water Features
Changerooms
Washroom Facilities
Accessible
Swim Schedules (2023)
Open, family and length swims are offered on a first-come, first serve basis and do not require pre-registration. Simply show up at the facility pay for your swim and be admitted.
Water fitness classes run July 3 - August 25, weekdays from 11 - 11:45am or 4 - 4:45pm, and do not require pre-registration. Admission per class is $5 and is payable at the admission gates.
Before attending a swim activity, please check our closures and cancellations page for up-to-date information.
---
Pre-Season: June 9 - June 30, 2023
Monday to Friday

| Time | Swim Type |
| --- | --- |
| 4:30 - 5:30pm | Lengths |
| 6 - 8pm | Open Swim |
Saturday and Sunday

| Time | Swim Type |
| --- | --- |
| 2 -4 pm | Open Swim |
| 4:30 - 5:30pm | Lengths |
| 6 - 8pm | Open Swim |
Regular season: July 1 - August 27, 2023
Monday to Friday

| Time | Swim Type |
| --- | --- |
| 7 – 8am | Lengths & LSS Bronze Lessons (7 - 10 am) |
| 8 – 9am | Swim Team (begin July 3) |
| 9am - 12pm | Swim Lessons (begin July 3) & Water Fitness (11 - 11:45 am) |
| 12:15 – 1pm | Lengths (lap pool) & Family Swim (splash pool) |
| 1:15 – 2:15pm | City Day Camps (except Tuesday), private rental |
| 2:30 – 4pm | Open Swim |
| 4 – 6pm | Swim Lessons (begin July 3) |
| 5:30 – 6:15pm | Lengths & Swim Lessons |
| 6:30 – 8:30pm | Open Swim |
Saturday and Sunday

| Time | Swim Type |
| --- | --- |
| 12 – 1pm | Lengths (lap pool) & Family Swim (splash pool) |
| 1 – 2pm | Family Swim |
| 2 – 4pm | Open Swim |
| 5 – 6pm | Lengths |
| 6:30 – 8:30pm | Open Swim |
---
Post Season Schedule
August 28 - September 3, 2023

| Time | Swim Type |
| --- | --- |
| 12:30 - 1:30pm | Lengths & Family Swim |
| 2 - 4pm | Open Swim |
| 4:15 - 5:15pm | Lengths & Family Swim |
| 5:30 - 7:30pm | Open Swim |
---

Admission Rates
Admission Category
Single Swim
Season Pass
Children (under 2)
Free
Free
Children (2 - 15 years)
$4
$92
Youth (16 - 18 years)
$4
$105
Seniors (55 years +)
$4
$112
Adults (19 - 54 years)
$4
$150
Family (2 adults & 2 children)
$15
$288
Water Fitness (16 years +)
$5
NA
Private Rentals
See Birthdays & Corporate Rentals
05/17/23