Open Swim Schedule and Fees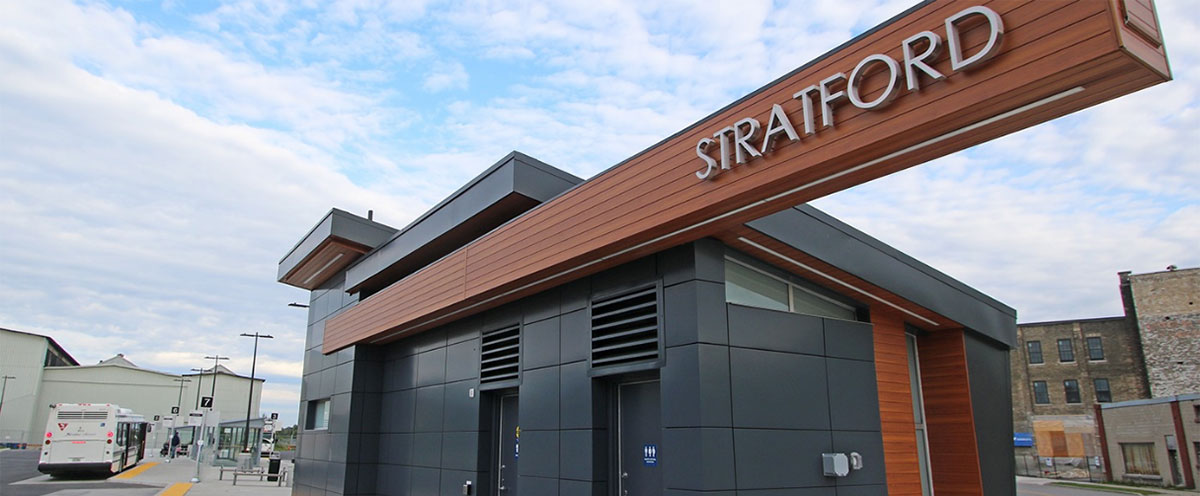 The City of Stratford owns and operates the Stratford Lions Pool from June until the end of August each season. We have a Pre-season, Regular season and Post-season schedule.
Amenities
Heated pools: 25 meter, 6-lane deep and Zero-depth beach entry (into 25 meter leisure) pools
Spray Water Features
Changerooms
Washroom Facilities
Accessible
How can we direct you?
Admission Fees
Swims for Free
Pre-season schedule
Regular season schedule
Post season schedule
April 10, 2021 - Stratford Lions Pool to offer modified Public Swim Schedule May 1
The Stratford Lions Pool intends to offer a modified public swim program this summer. The public swim schedule will be released May 1 or sooner. Subscribe to this page for updates.

As a result of the COVID-19 pandemic, we have decided to delay our decision to offer summer swim lessons. There are many factors weighing in our consideration, most importantly the health, safety and protection of our public and staff. We will re-visit the possibility of a lesson program in and around May 1st.
---
Passes available for purchase online are hyperlinked in blue, in the table below. Passes not available online can be picked up at the pool at 15 William Street, Stratford. For more information, please call 519-271-0757 (July to August).
Admission Fees

| Admission Type | Single Swim | Day Pass | 5 Swims | Season Pass |
| --- | --- | --- | --- | --- |
| Child (under 2) | No charge | No charge | No charge | No charge |
| Children (2 - 15 years) | $3.50 | $5 | $14 | $44 (Aug 1) |
| Youth (16 - 18 years) | $4.25 | $5.50 | $17 | $50 (Aug 1) |
| Seniors (55 years and up) | $4.25 | $5.50 | $17 | $50 (Aug 1) |
| Adults (19 - 54 years) | $5.25 | $8 | $21 | $65 (Aug 1) |
| Family (2 adults and 2 children under 19 years) | $15 | $25 | $60 | $130 (Aug 1) |
| Private Pool Rentals | $200/hour (1-30 people) $222/hour (31-125 people) | n/a | n/a | n/a |
---
Pre-season schedule

| Swim Type | Time | Day |
| --- | --- | --- |
| Lengths Swim | 4 - 6pm | Daily |
| Public Swim | 2 - 4pm | Saturday and Sunday |
| Public Swim | 6 - 8pm | Daily |
Effective June 7 - 27, 2019
---
Regular season schedule

| Swim Type | Time | Day |
| --- | --- | --- |
| City Day Camps | 1 - 2pm | Monday, Wednesday, Friday |
| Family Swim/Special Pop (splash pool) | 12 - 1pm | Daily |
| Family Swim/Special Pop (splash pool) | 1 - 2pm | Saturday and Sunday |
| Lengths Swim | 7 - 8 am | Monday to Friday |
| Lengths Swim | 12 - 1 pm | Monday to Friday |
| Lengths Swim | 5:30 - 6:30pm | Monday to Friday |
| Lengths Swim | 5 - 6:30pm | Saturday and Sunday |
| LSS Bronze Lessons | 7 - 10am | Monday to Friday |
| Public Swim | 2 - 4 pm | Daily |
| Public Swim | 6:30 - 8:30 pm | Daily |
| Swim Lessons | 9am - 12pm | Monday to Friday |
| Swim Lessons | 4 - 5 pm | Monday to Friday |
| Swim Lessons | 5 - 5:30pm | Monday to Friday |
| Swim Lessons | 5:30 - 6:30pm | Monday to Friday |
| Swim Team | 8 - 9am | Monday to Friday |
| Water Fitness/Aquafit | 11 - 12pm | Monday to Friday |
Effective June 28 - August 25, 2019
---
Post-season schedule

| Swim Type | Time | Day |
| --- | --- | --- |
| Lengths Swim | 12 - 1pm, 5 - 6pm | Daily |
| Family Swim/Sp. Pop | 1 - 2pm | Saturday and Sunday |
| Public Swim | 2 - 4pm | Daily |
| Public Swim | 6 - 8pm | Daily |
Effective August 26 - September 1, 2019