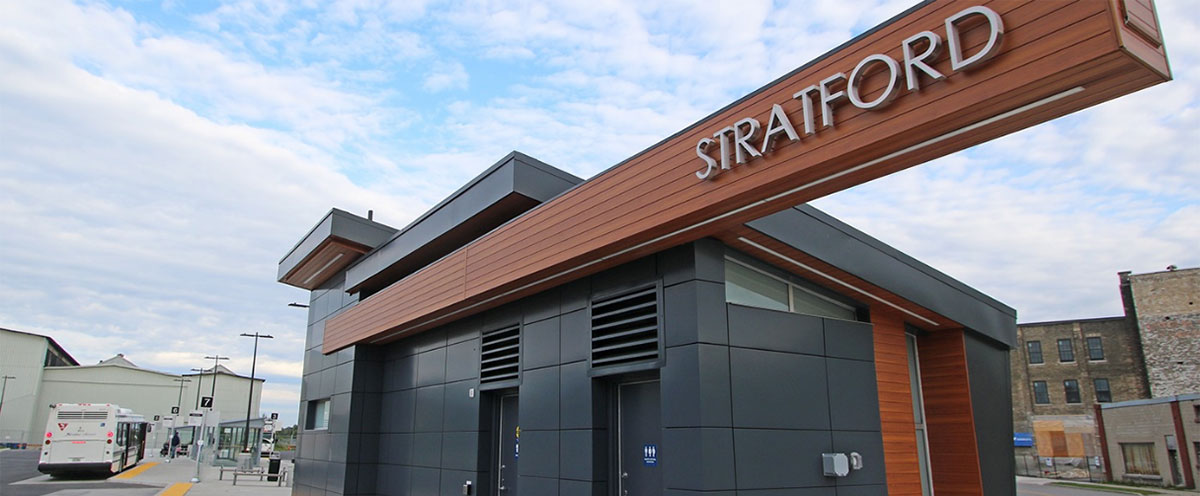 Swans
Our white swans are called MUTE SWANS, however they are far from silent.
The MUTE SWANS may further be divided by colour variation. The black-legged swans are ROYALS and come from Great Britain. The beige-legged swans are called POLISH swans and they are from Eurasia.
The female swan is called a PEN. The male swan is called a COB. The baby swans are CYGNETS. A cob will be slightly larger than a pen, and his bill will be a brighter orange and the knob at the base of the bill will be larger. A group of swans is called a HERD. Swans can live to an age of 40 and can weigh up to 30 pounds.
Mr. Robert J. Miller was Stratford's Honorary Keeper of the Swans and volunteered his time to work with Stratford's Board of Park Management for more than 40 years to help care for the swans. A wonderful book written by Robert Miller called "The Swans of Stratford" is available in stores around Stratford.
SWANS ON THE AVON: A feature-length documentary – It is a beautifully filmed account of one year on the Avon River. Although the swans appear to lead a placid and peaceful life on the Avon, this documentary reveals the violence, the intrigues, the romantic complexities, and the joys and sorrows that fill their lives. The documentary is a blend of powerful stories and fascinating information. Created and produced by Alan and Kaaryn Gough, a husband and wife film making team living in Stratford. The evocative sound track features music from the recordings of renowned artist Loreena McKennit. Colm Feore, star of stage and screen, provides a rich and compelling narration. A brochure containing interesting information on the Swans can be obtained at the Visitors' Information Centre (York Street and Lakeside Drive) and the main Tourism Stratford office.
Any difficult questions, or in a situation where there is a swan (or Pekin duck) that has been injured, Community Service should be contacted at 519-271-0250 extension 244. After hours, contact Stratford Police Service non-emergency line at 519-271-4141.
SWANS FOR SALE! Numbers of mated pairs allowed to nest on Lake Victoria is limited as well as flock size. From time to time mated pairs as well as single swans are available for sale. It should be noted that a Permit to Possess Wild Migratory Birds is required. For further information on licensing and purchasing of swans, contact the Community Services Department at 519-271-0250 extension 244.
ANNUAL SWAN RELEASE is usually the first Sunday in April.
Ducks
If a duck or other wild animal is injured, please contact the Humane Society of Kitchener Waterloo Stratford Perth at 519-745-5615.
GREAT BLUE HERON: A lean gray bird often miscalled a crane. The heron may stand up to 4 feet tall. Its long legs, long neck, dagger like bill, and, in flight, folded neck indicate a heron. There is quite a bit of white about the head (in adults.) The birds communicate with deep harsh croaks.
CANADA GOOSE: The most widespread goose in North America. The geese have a black head and neck ('stocking') with a pale breast and a white patch ('chinstrap') that runs onto the side of the head. Flocks travel in long strings in V formation, announcing their approach by musical honking or barking.
GULLS: Long-winged swimming birds with superb flight. Their bills are slightly hooked. Tails are either square or rounded.
MALLARDS: Male = Uncrested, glossy-green head and white neck-ring. They are grayish with a chestnut chest, white tail, yellowish bill, orange feet, and violet-blue speculum. Female = They are mottled brown, with a whitish tail, orange feet and a bill patched with orange. They have a white-blue speculum. There are approximately 200-300 on the Avon River.
Feeding of Waterfowl
The swans and ducks do not need additional food provided for them as they get everything they need from the grass along the river.