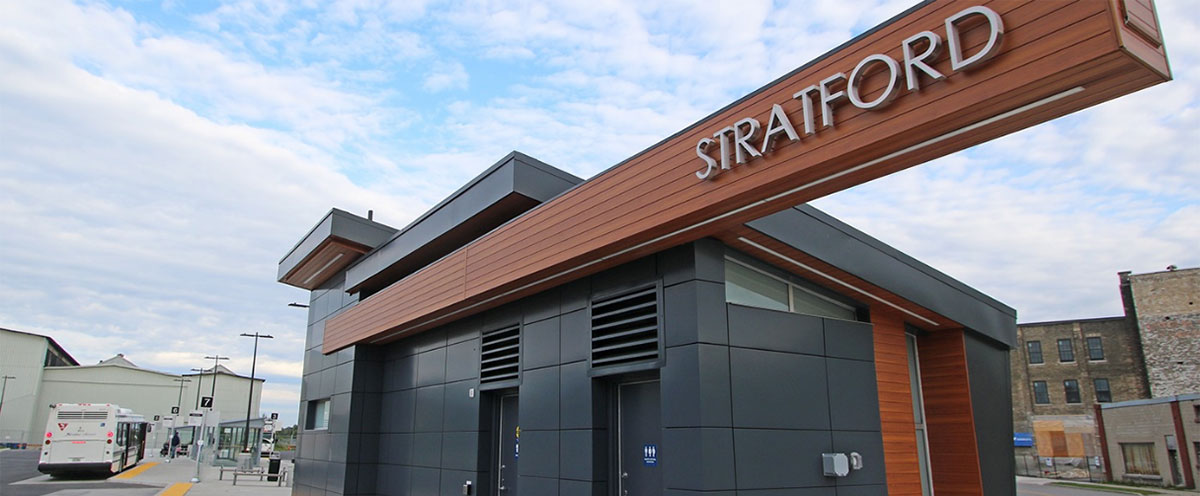 The City of Stratford has one outdoor pool and that offers a variety of swimming programs throughout the summer.
Address: 15 William Street
Direct Phone: 519-271-0757 (summer only)
Facility Functions: lessons, open swims, private rentals, water fitness, changerooms, washrooms, accessible
Book the Facility:
General Hours of Operation:
Check our closures and cancellations page for up-to-date information
The City of Stratford owns and operates the Stratford Lions Pool from June until end of August each season. Instructor/Guards provide a full range of swimming lessons and a public swim programming, in a supervised and save environment.
Amenities/Information:
Heated to 28 degrees celsius
25-meter, 6 lane deep pool
Zero-depth beach entry into 25-meter leisure pool
Spray water features includes geysers, water umbrella, dumping buckets and rain showers.
Accessible change and washroom facilities
Swimming Programs
Learn more about our swim program by visiting our Aquatics page
Stratford Lions Pool History
In 2007, the historic Lions Pool went under a redevelopment, in a response to change with the times. A new pool format was created, and included the conversion of a 45-meter pool into two multi-use pools. One pool now includes a beachfront entry into a shallow bay with water-play features, while the other is be a 25-meter lap and leisure pool.

The goal of this highly anticipated project was to provide more family-friendly space while offering a greater variety of swimming and physical activity to people of all ages, skill level, and ability. The design allows for several activities to take place simultaneously, and has enhanced our popular lesson program.

The Lions Club of Stratford realized more than 75 years ago that Stratford needed a pleasing, safe, clean facility where the people of this City could enjoy swimming in the sun and learn to swim. This was the height of the great depression and the money was just not available. Eventually, $16,000 appeared, including a $7,000 Province of Ontario grant. On July 6, 1932, 3,000 people assembled for the official opening of the "Lions Club Swimming Pool".

In 1947, the Club added a $14,000 expansion to the building. The boys' and the girls' changerooms, and administration areas were all doubled in size. In 1953, the Club expanded the pool from 105 feet to, at the time, the present Olympic length of 150 feet. Finally, in 1964 the Club assumed a complete renovation of the bathhouse in order to comply with the Health Unit regulations. The Lions Club of Stratford operated the Lions Pool from 1932 until 1964, with the exception of two years. Admissions were always maintained at an extremely low cost and, as a result, the Club picked up the deficit. In 1964, the Lions Club turned over the operation of the facility to the City of Stratford.