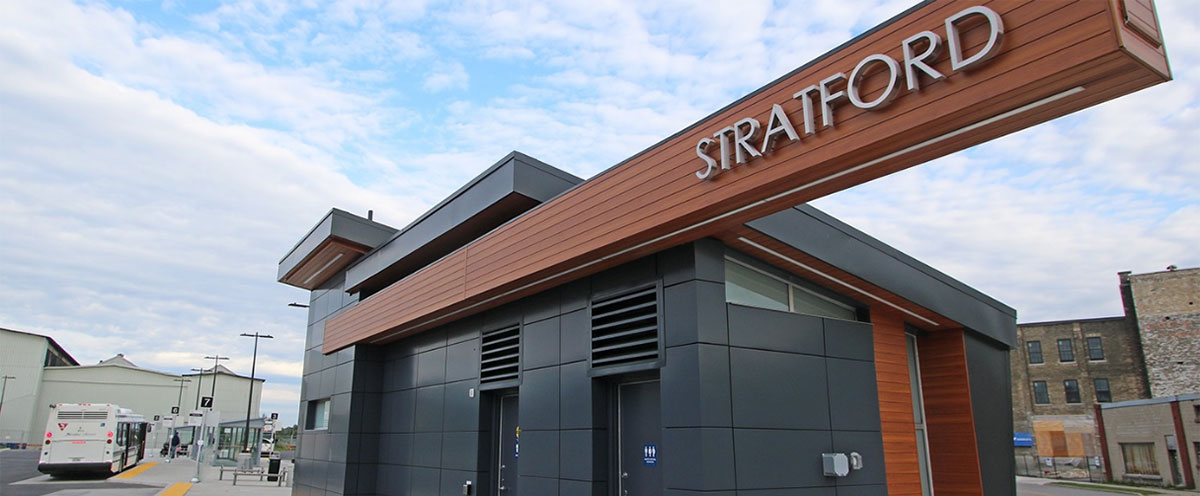 The City of Stratford is moving forward with a green bin program as a way of diverting kitchen waste and other organic materials from the City's landfill site. Green bins and kitchen catchers will be delivered to residents starting Tuesday, March 10, and collection will begin the week of April 6.
Here is some information outlining how the new program will work, when and how the materials will be collected, and a list of items that you can put in your green bin.
Approved container
The City of Stratford provides one 45-litre green bin and one smaller kitchen collector for each household to gather organic waste that will be picked up at curbside.
Who gets a green bin?
In the first phase of the green bin launch, bins will be delivered to residential properties, including single-family homes, duplexes, triplexes and other buildings with five units or less. The next phase, which is expected to begin later this year, will include the distribution of bins to multi-residential, industrial, commercial and institutional properties in Stratford.
What can I put in my green bin?
Here is a list of acceptable materials for your Green Bin:
Butter, margarine, grease, cooking oil
Cake, candy, cookies
Coffee grounds, filters, tea bags
Eggs and shells
Fruits and vegetables (cooked & raw)
Herbs, spices
Meat, fish and shellfish (including bones)
Nuts and shells
Pasta, breads, cereals, rice and grains
Microwave popcorn bags and muffin liners
Pumpkins
Jams, sauces and salad dressings
Liquid dairy including milk, yogurt, sour cream
Juices
Food soiled boxboard, cardboard, newspaper
Facial tissues, napkins, paper towels, craft paper
Paper cups and plates
Bird seed, feathers, pet bedding
Hair and nail clippings
Houseplants and cut flowers
What items are NOT accepted in the green bin?
Hot beverage cups
Ashes and cigarette butts
Baby wipes, diapers, sanitary products
Coffee pods
Cotton balls, makeup wipes and ear cleaners
Candles, elastic bands
Cutlery – compostable or any kind
Disposable mop sheets, dryer lint and sheets
Leaf and yard waste
Milk bags
Medical waste, bandages, tubing, medicine
Pet waste, including cat litter
Can I use a liner?
Yes, but please do not put regular plastic bags in your green bin. You can use recycled newspaper, or certified compostable bags to line your bin. Look for these symbols when choosing compostable bags:
Collection Schedule
Green bin materials will be collected at curbside weekly, on your regular waste collection day. Please have the materials to the curb before 8 a.m. on that day.
Green Bin Tips
Line your green bin with newspaper to keep it clean
You can also use compostable paper bags if you choose
Put the bin out every week so food doesn't sit in your bin too long
Rinse the bin regularly to eliminate odours
Keep it in a cool, shaded spot in the summer, if possible
This information will be updated as we approach the launch of the green bin program, so please check back regularly.