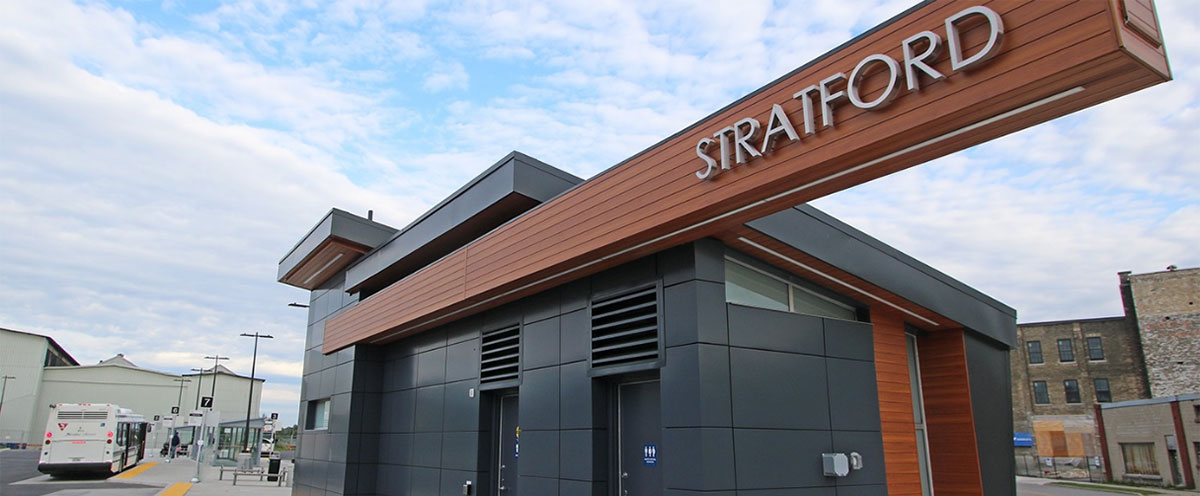 The City of Stratford operates and maintains our landfill site located at 777 Romeo Street South.

*** Please note that the landfill site will switch to its fall/winter Saturday operating hours, starting Saturday, Nov. 4. From November 4 until the end of March, the landfill site will be open on Saturdays from 9 a.m. until noon.
Regular Hours of Operation
| | |
| --- | --- |
| Day | Time |
| Monday to Friday | 8:00 a.m. - 5:00 p.m. |
| Saturday | 9:00 a.m. - noon |
| Sunday | Closed |
**Landfill is closed on Statutory holidays (including the National Day for Truth and Reconciliation, and Easter Monday) with the exception of Remembrance Day when it is open from 9:00 a.m. to noon.
*** After 4:00 p.m. Monday to Friday, loads of waste entering the landfill site which are carried by packers, cube vans, dump trucks, roll-off trucks and large stake trucks will not be accepted.
Landfill Guidelines
All vehicles must stop for the landfill attendant at the scale house and receive direction before dumping. All loads are weighed at the discretion of the landfill attendant. Scavenging for materials is prohibited at the site.
Tipping Fees Effective January 1, 2023
Debit, credit or account (Cash not accepted at this time)
Type of Waste

Fee

Material accepted for disposal

$87.25 per tonne

Recyclables and yard waste greater than 200 kg

$87.25 per tonne

Bag or Can of garbage

$4.80 per bag or can

Loose loads of garbage

$87.25 per tonne
$20.00 minimum fee
Attention: Landfill Users with Clean Fill
Please be advised that effective immediately, the City of Stratford will no longer receive clean fill free of charge at the landfill.
Clean Fill will be charged the current tip fee rate.
If you have any questions or concerns regarding this, please feel free to contact the Public Works Division.
Request For Asbestos Disposal Form
Asbestos tip fee $175.00 per tonne.
Materials accepted for disposal
Only garbage generated within the boundaries of the City of Stratford is accepted at the landfill site.
All materials not banned from disposal at the site.
Asbestos is accepted but must be handled according to MOE guidelines. The Public Works Division must be notified of such loads prior to their being brought to the Site. Please call 519-271-0250, extension 259.
Contaminated soil as defined in MOE Regulation 347 if approved for acceptance by the Public Works Division.
Materials not accepted (banned) for disposal
| | | | |
| --- | --- | --- | --- |
| Stone | Brick | Concrete | Asphalt |
| Aggregates | Tires | Metal | Wood pallets |
| Hazardous Waste | Railway Ties | Electronic Waste | Liquid waste |
| Clean Fill (unless approved) | Brush, leaf and yard waste | Blue box recyclables | Appliances with Freon |
Materials accepted for recycling and composting
Household Hazardous Waste is accepted for recycling from residential sources on designated dates, refer to calendar (please note that collection on designated Household Hazardous Waste days has moved to the Rotary Complex parking lot).
Blue Box Recyclables
Compostable materials such as brush and yard waste including weeds, plants, trimmings and grass.
Metals (excluding appliances that contain or may have contained Freon)
If recyclable or compostable material is brought in with regular garbage it must be clearly separated from the garbage on the load.
Materials accepted for electronic waste recycling
There is no charge for electronic waste such as:
Computers and Monitors
Televisions
Printers, photocopiers, multi-function devices
Scanners, typewriters
Telephones, cellular phones, answering machines, pagers
Audio and video players and recorders (example: MP3, cassette, digital)
Cameras
Radios, Receivers, Speakers, Turntables, Amplifiers
Computer equipment (keyboards, modems, mice, UPS, hard drives, optical drives - CD, Blu-ray, DVD, HD-DVD)
Further information can also be found on the Landfill Site FAQ's page.