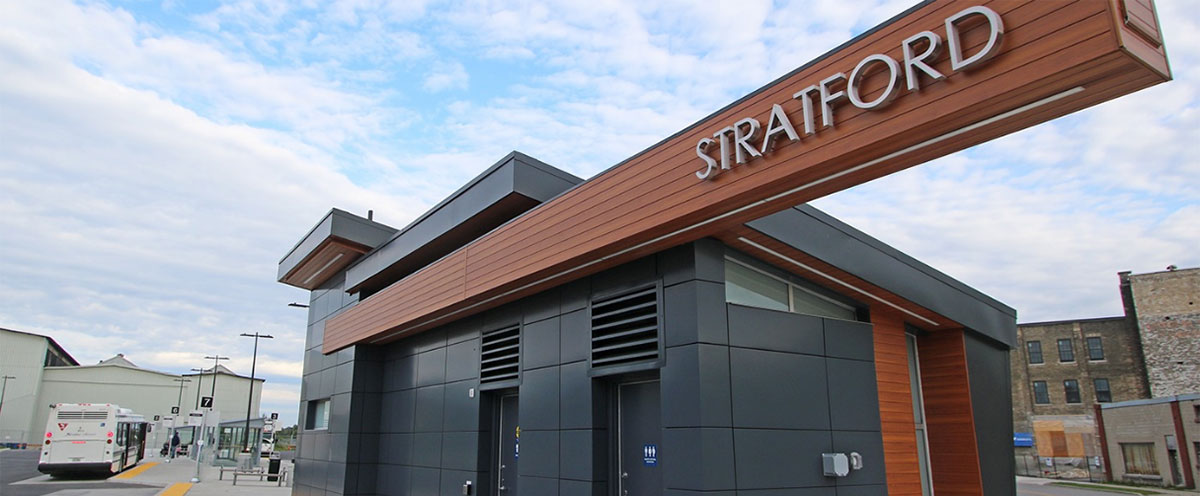 The Engineering Division is responsible for design and supervision of construction or reconstruction of roads, sidewalks, sewers, and watermains, including survey, locates, and inspection activities for work done within our municipal rights of way.
Our staff covers the areas of Engineering, Development Review, Project Management, Traffic, AutoCAD, Inspection and Administration. Staff work with owners, residents, contractors, consultants and others to manage and improve the infrastructure we use every day.
We manage the contract with the Ontario Clean Water Agency (OCWA) to operate and maintain the City of Stratford Water Pollution Control Plant for our sewer system. Our goal is that treated wastewater does not harm the environment when it leaves the plant.
We supervise the contract with the Stratford-Perth Humane Society for Animal Control services.
Engineering for Development
Engineering reviews Subdivision Designs, Site Plans, and other Development related applications to ensure roads, sidewalks, sewers, and watermains are constructed according to City and Provincial standards. We conduct inspections to ensure subdivision sewers, watermains, roads, and sidewalks are constructed following the standards.
Reports
Court and McNamara Drain Floodplain Study:
Roadhouse Drain Master Drainage Plan:
City of Stratford Bike and Pedestrian Master Plan
Please see the City's Bike and Pedestrian webpage for the Master Plan and other related information.
Argyle and McKenzie Street Reconstruction 2021
The City will be reconstructing Argyle and McKenzie Streets from St. David Street to Cambria Street to improve water, sewer and road infrastructure, and adding new curbs and gutters.
An electronic Public Information Session was held between January 26 and February 10 2021, containing additional information on this project, and soliciting feedback. Relating documents included:
Street Lights
With more than 4,300 street lights to maintain, we appreciate your help in identifying street lights that are not working properly. If you notice street lights that are always on, always off, cycling or in need of repair, please contact us at 519-271-0250 ext. 222 or send us an email. Be sure to include the following information:
Your name
Phone number
Location of the street light issue
Nearest cross street to the address
Nature of the problem - e.g. the number of lights out, fixture is broken or hanging, lights are flickering, lights are on during the day etc.
Once we have the information from you we can arrange for the City's contractor, Festival Hydro, to investigate and make the necessary repairs.