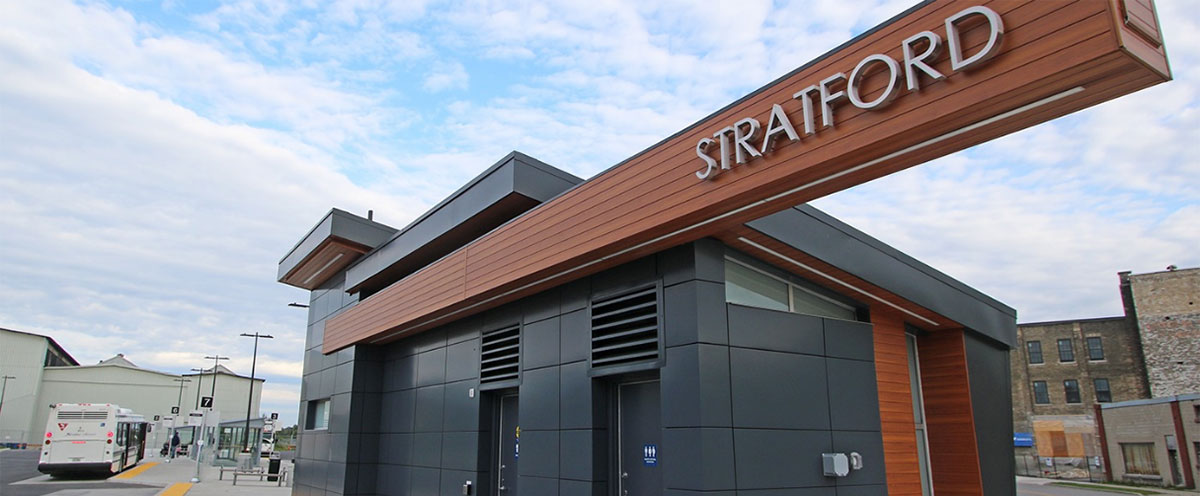 If you are experiencing homelessness, or are concerned about a person or family in need of help please call:
519-271-3773 ext. 200
Monday – Friday, 8:30 am – 4:30 pm
OR
519-272-2294
After hours, weekends, and holidays
The City of Stratford is committed to ending homelessness locally. A number of programs and services are available in the community to support local households experiencing homelessness (or at risk of becoming homeless) with finding and keeping safe and appropriate housing.
Emergency Accommodation
The City of Stratford Social Services Department provides short-term emergency accommodation for individuals and families experiencing homelessness by utilizing local motels. For those who need it, additional housing-based supports can be provided during their stay.
The program is flexible and will offer accommodation throughout extreme weather conditions, regardless of the number of nights households have already used.
Access to this service is available 24 hours a day, 7 days a week by calling the numbers provided above.
Homelessness Prevention
Community Homelessness Prevention Initiative (CHPI) funding provides financial assistance to eligible households experiencing homelessness or at risk of homelessness in order to help them find and/or maintain their housing. This assistance includes funds for:
Moving costs
Last month's rent deposit
Rent and utility arrears
Housing Assistance & Outreach Supports
These programs provide support to people experiencing homelessness, or who are at risk of becoming homeless, based on their level of need.
Social Services Outreach Worker – works with community partners to support those who are experiencing homelessness, precariously housed, or facing potential eviction. This position is also part of a street outreach team that connects unsheltered individuals to appropriate services. It is part of the City's Social Services Department.
Supported Housing & Intensive Case Management
Housing First programs provide housing assistance and wraparound support services to people who are experiencing homelessness. These programs draw their intake from a local By-Name-List and offer enrolment to those in situations of greatest urgency. This ensures that those with the highest needs receive the appropriate level of support as soon as possible. Locally, there are two such programs:
Supported Housing of Perth Program (SHOPP) – provides services and supports to people who are experiencing homelessness from the following priority groups:
Youth 16-24 years of age;
Adults transitioning from provincial institutions;
Families with dependent children who face multiple barriers to housing stability; and
Individuals experiencing chronic homelessness (including those who self-identify as Indigenous)
The program is a collaborative partnership between the following agencies:
City of Stratford Social Services Department
Choices for Change Alcohol, Drug, and Gambling Counselling Centre
John Howard Society of London & District
Optimism Place Women's Shelter and Support Services
Stratford/Perth Shelterlink
Intensive Housing and Community Outreach Coordinator – based in the City of Stratford Social Services Department, this program also provides intensive case management and housing supports to households with the highest need.
Frequently Asked Questions
What is homelessness?
'Homelessness' is defined as individuals and families who do not have a permanent home of their own. People experience homelessness in different ways. They may be:
Unsheltered - sleeping outdoors, in makeshift shelters, vehicles, or places unfit for human habitation;
Emergency Sheltered - accessing short-term emergency accommodations; or
Provisionally Accommodated - living temporarily with others ('couch surfing'); living in transitional housing; or staying in a provincial institution (hospital or jail) and have no place to go once released.
How many people experience homelessness locally?
A total of 101 individuals (adults, youth, and children) were identified as experiencing homelessness in the communities of Stratford, Perth County, and St. Marys during the enumeration that took place in 2018.
A homeless enumeration is a way to count and gather information about people experiencing homelessness during a specific period of time. An enumeration can only provide a snapshot of homelessness and does not reflect all people experiencing homelessness.
Since the enumeration, the Social Services Department has also established a By-Name-List which also provides key information on homelessness locally. Please see the next question for more information.
What is a By-Name-List?
A By-Name-List is a real-time, dynamic list of all people experiencing homelessness in the community. It is an essential tool for matching households with the appropriate level of services and supports based on their needs. The BNL is not a wait list for one program – a number of programs draw their intake from this tool which is based on program-specific eligibility requirements and priority populations.
In addition to knowing all people experiencing homelessness 'by-name', a By-Name-List also provides data on the broader nature and scope of homelessness locally. This helps our community plan coordinated responses, better allocate resources, and enhance or develop more effective programming designed to end homelessness.
What do you mean by Housing First?
Housing First is a recovery-oriented and consumer-driven approach that focuses on quickly moving people experiencing homelessness into independent and permanent housing and then providing additional supports and services that match their need.
The basic underlying principle of Housing First is that people are better able to move forward with their lives if they are first housed.
Is the City of Stratford considering building a homeless shelter?
Not at this time. The short-term emergency accommodation that the Social Services Department provides as an alternative to a traditional homeless shelter allows for more flexibility than a bricks and mortar shelter. More population groups can be assisted simultaneously through motel stays whereas one shelter can generally only support one population group (i.e. men, women, youth or families).
Shelters are expensive to build and to run. There is a limited amount of money related to homelessness response locally. Using that money to build a shelter would mean no money for programs and services that offer housing and provide access to supports that will enable individuals to exit homelessness.