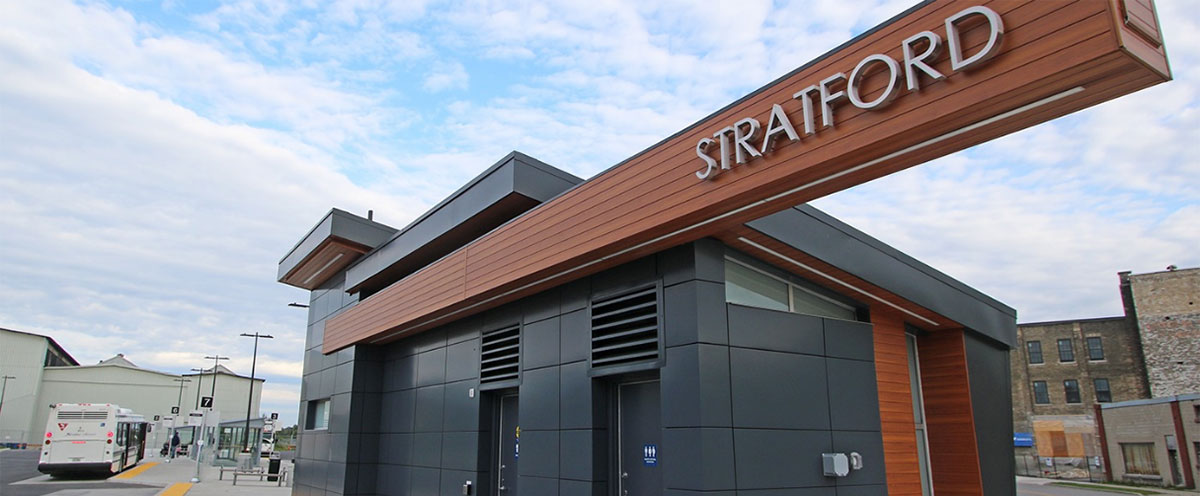 If you are experiencing homelessness, or are concerned about a person or family inneed of help please call:
519-271-3773 ext. 200 (1-800-669-2948)
Monday – Friday, 8:30 am – 4:30 pm
or
519-272-2294 (1-888-829-7484)
After hours, weekends, and holidays
Stratford, Perth County, and St. Marys are committed to ending homelessness locally. A number of programs and services are available in the community to support local households experiencing homelessness or at risk of becoming homeless with finding and keeping safe and appropriate housing.
Emergency Accommodation
The City of Stratford Social Services Department provides short-term emergency accommodation for individuals and families experiencing homelessness by utilizing local motels. For those who need it, additional housing-based supports can be provided during their stay.
The program is flexible and will offer accommodation throughout extreme weather conditions, regardless of the number of nights households have already used.
Access to this service is available 24 hours a day, 7 days a week by calling the numbers provided above.
Homelessness Prevention
The Housing Stability Bank provides financial assistance to eligible households experiencing homelessness or at risk of homelessness in order to help them find and maintain their housing. This assistance includes funds for rent and energy arrears, last month's rent deposit, tenant insurance, moving costs, home repairs, and furniture.
Learn about eligibility requirements and the application process.
Outreach Supports
The Social Services Outreach Worker Program works with community partners to support those who are experiencing homelessness, precariously housed, or facing potential eviction. This position is also part of a street outreach team that connects unsheltered individuals to appropriate services. It is part of the City's Social Services Department.
Housing Programs
The City of Stratford delivers, or provides funds for, a range of housing options for local residents. This includes rent-geared-to-income (RGI) assistance, housing stability programs, rent support programs, permanent supportive housing, and affordable housing.
Coordinated Access System for Homelessness Response
Ending homelessness requires a change in the way services have traditionally been provided. People experiencing homelessness may need multiple supports from a broad range of organizations and sectors to find and keep housing. To make sure the right supports are provided at the right time, a community-wide coordinated response to homelessness – or a coordinated access system - is being developing for Stratford, Perth County, and St. Marys. This is a standardized and coordinated process for assessing, prioritizing, matching, and referring households experiencing homelessness for housing and other services across all agencies and organizations in the community.
Coordinated Access System Leadership Group (CASLG)
The CASLG oversees the development of a local coordinated access system. Its membership includes organizations that provide services directly to people experiencing homelessness. The following agencies represent the group's core members:
Resilience Huron Perth Mental Health Services
Choices for Change Alcohol, Drug, & Gambling Counselling Centre
City of Stratford Social Services Department
Emily Murphy Centre
Huron Perth Public Health
Huron Perth Healthcare Alliance
John Howard Society of London & District
Perth County Ontario Provincial Police
Optimism Place Women's Shelter and Support Services
Stratford Perth Shelterlink
Stratford Police Services
United Way Perth-Huron
For more information about the CASLG, please contact Social Services 519-271-3773 ext. 200 (1-800-669-2948)
Stratford-Perth-St. Marys By-Name-List (BNL)
A By-Name-List is a key component of a coordinated access system. It is a real-time list of all people experiencing homelessness locally. The BNL is not a chronological wait list for services (e.g. first come, first served) but rather prioritizes households based on their level of acuity or need. The purpose of the BNL is to:
Know all individuals and families experiencing homelessness by name
Understand the broader nature and scope of homelessness locally
People are eligible to be added to the BNL if they:
Are a resident of Perth County; and
Are experiencing homelessness in any of the following ways:
Unsheltered: sleeping outdoors, public spaces, makeshift shelters; vehicles; places not intended for human habitation
Emergency sheltered: homeless shelters; domestic violence shelters
Provisionally accommodated: staying temporarily with friends or family (couch surfing); in institutions (example: jail, hospital); transitional housing
There is not an application process for the BNL. Organizations that work with people experiencing homelessness act as access points and can request that people be added to the list by completing and submitting documentation to the City of Stratford Social Services Department which manages the By-Name-List.
Find up-to-date information on people experiencing homelessness locally.
Build for Zero Canada
Built for Zero Canada is a national campaign to end homelessness in Canada with a focus on ending chronic homelessness and veteran homelessness first. Built for Zero supports Canadian communities through a structured, supportive, and data-driven approach. Stratford-Perth-St. Marys has been a member of this initiative since 2017 and uses the tools and resources Built for Zero provides to improve our local coordinated homelessness response.
See Stratford-Perth-St. Marys progress on ending chronic homelessness.