Declaration of Pecuniary Interest Registry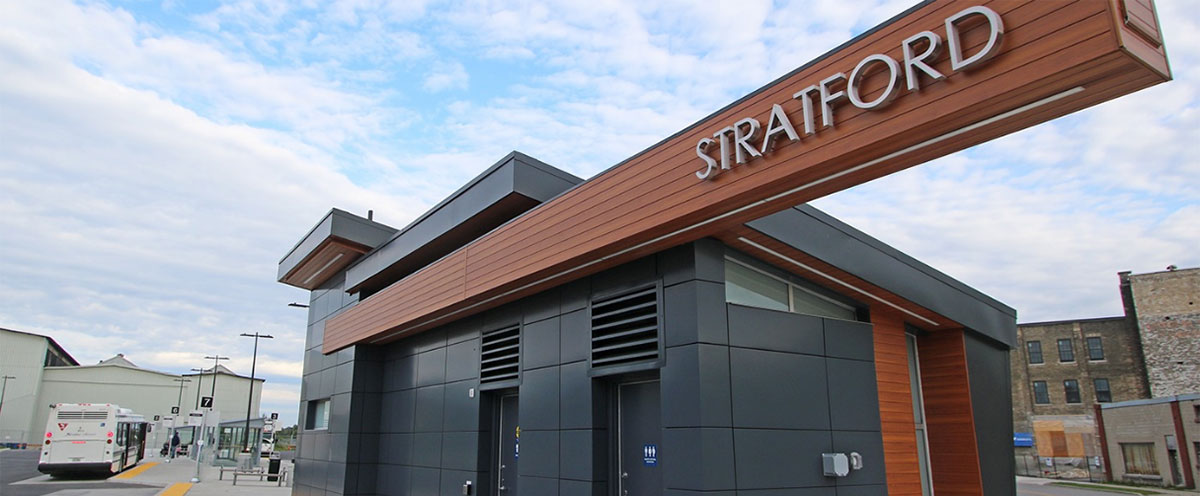 The Municipal Conflict of Interest Act requires Members of Council to declare any direct or indirect pecuniary interest in relation to a matter under consideration. A pecuniary interest in a matter is one where there is a reasonable likelihood or expectation of financial loss or gain of the Member or related persons as per the Act. The onus to declare a pecuniary interest rests with the member and time for this process is allocated on every meeting agenda.
Changes to the Municipal Conflict of Interest Act require municipalities to maintain a registry of all declarations made under this Act. The registry must include the original written declaration provided by the member of Council and must be available to the public. Effective December 2018, the City of Stratford has implemented this practice for Members of Council and where applicable, to Members of Committees and Boards.
A tabular version of the registry, including the forms submitted by Members of Council, is available below. This table is updated online following a Council meeting.
To view a paper copy of the forms submitted by Members of Council visit the Clerk's Office, City Hall, 1 Wellington Street, Stratford any time between 8:30 a.m. and 4:30 p.m., Monday to Friday.
Additional details can be obtained from the Municipal Conflict of Interest Act, R.S.O. 1990, c.M.50.
2022
Member of
Council
Meeting
Date
Item
Declaration Form
Councillor
Gaffney
Special and Public Meeting
March 21, 2022
Z17-21
and Z18-21
Declaration of
Interest Form
Councillor Gaffney
Councillor
Gaffney
Regular Council
March 28, 2022
7.4
Declaration of
Interest Form
Councillor Gaffney
Councillor
Gaffney
Regular Council
March 28, 2022
11.2
Declaration of
Interest Form
Councillor Gaffney
Councillor Burbach
Finance and Labour Relations Committee and Reconvene Council
April 11, 2022
6.3
Councillor Beatty
Infrastructure, Transportation and Safety Committee and Reconvene Council
April 11, 2022
7.1
Councillor Beatty
Regular Council
April 25, 2022
9.1.4
Councillor Burbach
Regular Council
April 25, 2022
9.3.5
Councillor Gaffney
Planning and Heritage Committee and Reconvene Council
June 13, 2022
5.2
Councillor Burbach
Planning and Heritage Committee
June 13, 2022
6.2
Councillor Gaffney
Regular Council
June 27, 2022
9.2.1
Councillor Gaffney
Regular Council
June 27, 2022
9.2.2, 11.7 and 11.8
Councillor Burbach
Planning and Heritage Committee
July 11, 2022
5.1
Councillor Vassilakos
Finance and Labour Relations Committee
August 8, 2022
4.1
Councillor Burbach
Regular Council
August 8, 2022
6.1 and 9.2.1
Councillor Vassilakos
Special Council Meeting
August 10, 2022
3.1 and 5.1
2021
| | | | | |
| --- | --- | --- | --- | --- |
| Member of Council | Meeting | Date | Item | Declaration Form |
| Councillor Sebben | Regular and Reconvene Council | January 11, 2021 | 7.3 | Declaration of Interest Form Councillor Sebben |
| Councillor Burbach | Finance and Labour Relations Committee and Reconvene Council | March 22, 2021 | 4.1 and 15.2.1 | Declaration of Interest Form Councillor Burbach |
| Councillor Beatty | Infrastructure, Transportation and Safety Committee and Reconvene Council | August 9, 2021 | 5.2 | Declaration of Interest Form Councillor Beatty |
| Mayor Mathieson | Special and Public Meeting | August 16, 2021 | Z08-21 | Declaration of Interest Form Mayor Mathieson |
| Mayor Mathieson | Planning and Heritage Committee and Reconvene Council | October 25, 2021 | 4.1 | Declaration of Interest Form Mayor Mathieson |
| Councillor Vassilakos | Infrastructure, Transportation and Safety Sub-committee | October 27, 2021 | 3.2 and 3.3 | Declaration of Interest Form Councillor Vassilakos |
| Mayor Mathieson | Regular Council | November 8, 2021 | 9.1.1 and 11.4 | Declaration of Interest Form Mayor Mathieson |
| Councillor Gaffney | Planning and Heritage Committee and Reconvene Council | November 8, 2021 | 4.1 | Declaration of Interest Form Councillor Gaffney |
| Councillor Gaffney | Regular Council | November 22, 2021 | 9.2.1 | Declaration of Interest Form Councillor Gaffney |
| Councillor Bunting | Regular Council | November 22, 2021 | 13.5 | Declaration of Interest Form Councillor Bunting |
2020
| | | | | |
| --- | --- | --- | --- | --- |
| Member of Council | Meeting | Date | Item | Declaration Form |
| Mayor Mathieson | Planning and Heritage Committee and Reconvene Council | January 27, 2020 | 4.2 | Declaration of Interest Form Mayor Mathieson |
| Councillor Burbach | Finance and Labour Relations Committee | February 10, 2020 | 5.1 | Declaration of Interest Form Councillor Burbach |
| Councillor Vassilakos | Finance and Labour Relations Committee | February 10, 2020 | 5.1 | Declaration of Interest Form Councillor Vassilakos |
| Mayor Mathieson | Regular Council | February 10, 2020 | 9.1.3, 11.1, 11.2 | Declaration of Interest Form Mayor Mathieson |
| Councillor Vassilakos | Regular Council | February 24, 2020 | 9.2.2 | Declaration of Interest Form Councillor Vassilakos |
| Councillor Ritsma | Regular Council | April 27, 2020 | 7.5, 10.5, 10.6 | Declaration of Interest Form Councillor Ritsma |
| Councillor Vassilakos | Regular Council | July 13, 2020 | 7.1 | Declaration of Interest Form Councillor Vassilakos |
| Councillor Ritsma | Regular Council | July 27, 2020 | 7.8, 10.3 | Declaration of Interest Form Councillor Ritsma |
| Councillor Beatty | Regular Council | July 27, 2020 | 7.4 | Declaration of Interest Form Councillor Beatty |
| Councillor Ritsma | Regular Council | August 10, 2020 | 7.4 | Declaration of Interest Form Councillor Ritsma |
| Councillor Sebben | Regular Council | August 10, 2020 | 7.3 | Declaration of Interest Form Councillor Sebben |
| Councillor Ritsma | Infrastructure, Transportation and Safety Committee | October 13, 2020 | 8.1 | Declaration of Interest Form Councillor Ritsma |
| Councillor Beatty | Regular Council | December 21, 2020 | 7.7 | Declaration of Interest Form Councillor Beatty |
2019
| | | | | |
| --- | --- | --- | --- | --- |
| Member of Council | Meeting | Date | Item | Declaration Form |
| Councillor Ingram | Regular Council and Community Services Committee | January 28, 2019 | 7.6, 11.5 and 4.1 | Declaration of Interest Form Councillor Ingram |
| Councillor Burbach | Regular Council and Community Services Committee | January 28, 2019 | 5.4, 11.3, and 4.1 | Declaration of Interest Form Councillor Burbach |
| Councillor Bunting | Community Services Committee | January 28, 2019 | 4.1 | Declaration of Interest Form Councillor Bunting |
| Councillor Vassilakos | Community Grants Evaluation Committee | January 30, 2019 | 21 | Declaration of Interest Form Councillor Vassilakos |
| Councillor Beatty | Infrastructure, Transportation and Safety Committee | February 11, 2019 | 6.2 | Declaration of Interest Form Councillor Beatty |
| Mayor Mathieson | Regular Council | February 11, 2019 | 6.3 | Declaration of Interest Form Mayor Mathieson |
| Councillor Beatty | Regular Council | February 25, 2019 | 7.2 and 9.1.5 | Declaration of Interest Form Councillor Beatty |
| Councillor Ritsma | Planning and Heritage Committee | February 25, 2019 | 3.1 and 4.1 | Declaration of Interest Form Councillor Ritsma |
| Councillor Ritsma | Regular Council | March 4, 2019 | 9.1.1, 9.1.2, 11.1, and 11.2 | Declaration of Interest Form Councillor Ritsma |
| Councillor Ingram | Community Services Committee and Reconvene Council | March 25, 2019 | Items 4.1, 4.2, 5.1 and 15.2.3 | Declaration of Interest Form Councillor Ingram |
| Councillor Burbach | Community Services Committee | March 25, 2019 | Items 4.1, 4.2 and 5.1 | Declaration of Interest Form Councillor Burbach |
| Councillor Vassilakos | Finance and Labour Relations Committee and Reconvene Council | April 8, 2019 | Items 4.1 and 15.2.1 | Declaration of Interest Form Councillor Vassilakos |
| Councillor Burbach | Finance and Labour Relations Committee and Reconvene Council | April 8, 2019 | Items 4.1 and 15.2.1 | Declaration of Interest Form Councillor Burbach |
| Councillor Bunting | Community Services Committee | April 29, 2019 | Item 6.2 | Declaration of Interest Form Councillor Bunting |
| Councillor Bunting | Regular Council | May 13, 2019 | Items 9.3.2 and 11.5 | Declaration of Interest Form Councillor Bunting |
| Mayor Mathieson | Community Services Committee | June 10, 2019 | Item 5.1 | Declaration of Interest Form Mayor Mathieson |
| Councillor Beatty | Regular Council | June 24, 2019 | Item 9.1.2 | Declaration of Interest Form Councillor Beatty |
| Councillor Gaffney | Regular Council, Planning and Heritage Committee and Reconvene Council | September 16, 2019 | Item 4.1 | Declaration of Interest Form Councillor Gaffney |
| Councillor Gaffney | Regular Council | September 23, 2019 | Item 9.2.1 and 11.1 | Declaration of Interest Form Councillor Gaffney |
| Mayor Mathieson | Finance and Labour Relations Committee and Reconvene Council | November 12, 2019 | Item 5.1 | Declaration of Interest Form Mayor Mathieson |
| Councillor Bunting | Finance and Labour Relations Committee and Reconvene Council | November 12, 2019 | Item 5.1 | Declaration of Interest Form Councillor Bunting |