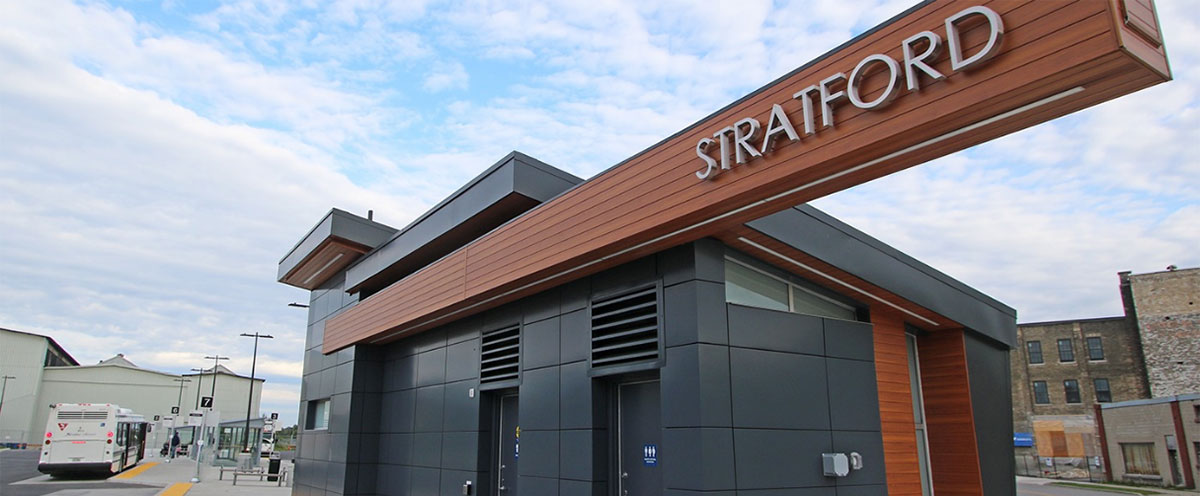 The Role of Crossing Guards
Crossing guards play an important role in assisting children across intersections on their way to and from school. Keeping children safe is a priority for the City of Stratford.
City Council determines the locations and times for our guards based on several factors, including number of children crossing, gaps in traffic flow, traffic warrant studies and surrounding conditions.
All of our Crossing Guards are trained and have legal authority under the Highway Traffic Act to stop traffic in order to facilitate the safe crossing of our children.
How to Apply
Now Hiring!
Are you looking for a part-time job that makes a difference in your community? Join our team as a crossing guard for the City of Stratford. As a crossing guard, you would be responsible for:
covering shifts at the morning school bell times for student arrival and afternoon school bell times for student dismissal.

ensure that children travelling to and from school pass safely through your assigned crossing.

acting as an important safety figure and engaged member of the community.
Interested persons can submit resumes in person to the Clerk's Office at City Hall or by contacting Commissionaires Great Lakes by phone at 519-433-6763 ext.248 or by email.
Safety at School Crossings
Motorists
As of January 1, 2016, drivers (including cyclists) must stop and yield the whole roadway at school crossings where there is a crossing guard displaying a school crossing stop sign. (http://www.mto.gov.on.ca/english/safety/pedestrian-safety.shtml)

Failing to yield at a pedestrian crossover or school crossing has a possible fine of up to $1,000 and the loss of 4 demerit points. Fines are doubled in Community Safety Zones – near schools and public areas.
Reduce speeds in school zones.

Look for signage and be ready to stop at all times.

Make eye contact with pedestrians.

Use extra caution when in school zones and areas where children might be walking/playing.
Pedestrians

Always cross at designated school crossings. Do not cross in the middle of the intersection or between parked cars.

Wait for the crossing guard to stop traffic and indicate that it is safe to cross.

Look both ways - ensure traffic has stopped prior to crossing.

Follow ALL instructions from the crossing guard.

Be aware of your surroundings.
Current Crossing Guard Locations
The City of Stratford currently has 17 crossing guard locations. A map of these locations and a table of each intersection and crossing guard times are below:


| | | |
| --- | --- | --- |
| Location | Morning | Afternoon |
| Borden St. & Norfolk St. | 7:50am - 8:50am | 2:45pm - 3:45pm |
| Britannia St. & Briarhill Dr. | 8:20am - 9:20am | 3:10pm - 4:10pm |
| Cambria St. & Birmingham St. | 8:15am - 9:15am | 3:15pm - 4:15pm |
| Douro St. & Nile St. | 8:00am - 9:00am | 2:55pm - 3:55pm |
| Downie St. & Bruce St. | 7:50am - 8:50am | 2:45pm - 3:45pm |
| Forman Ave. & Hibernia St. | 8:20am - 9:20am | 3:15pm - 4:15pm |
| Huntingdon Ave. & Cawston St. | 8:20am - 9:20am | 3:15pm - 4:15pm |
| Huron St. & Huntingdon Ave. | 8:10am - 9:20am | 3:10pm - 4:10pm |
| John St. & Charles St. | 8:10am - 9:10am | 3:10pm - 4:10pm |
| John St. & Douglas St. | 8:15am - 9:15am | 3:10pm - 4:10pm |
| McCarthy Rd. & Romeo St. | 8:15am - 9:15am | 3:15pm - 4:15pm |
| McCarthy Rd. & Graff Ave. | 8:15am - 9:15am | 3:15pm - 4:15pm |
| Mornington St. & Moffat Walkway | 8:15am - 9:15am | 3:15pm - 4:15pm |
| St. Vincent St. & Patricia Rd. | 8:10am - 9:10am | 3:10pm - 4:10pm |
| Simcoe St & Morgan St. | 7:50am - 8:50am | 2:45pm - 3:45pm |
| West Gore St. & Church St. | 8:15am - 9:15am | 3:15pm - 4:15pm |
| West Gore St. & Mowat St. | 8:15am - 9:15am | 3:00pm - 4:00pm |
Contact Information
For additional information about our Crossing Guards, please contact:
Corporate Services Department, Clerks Office
City of Stratford
City Hall, P.O. Box 818
Stratford, ON N5A 6W1
519-271-0250 ext. 237