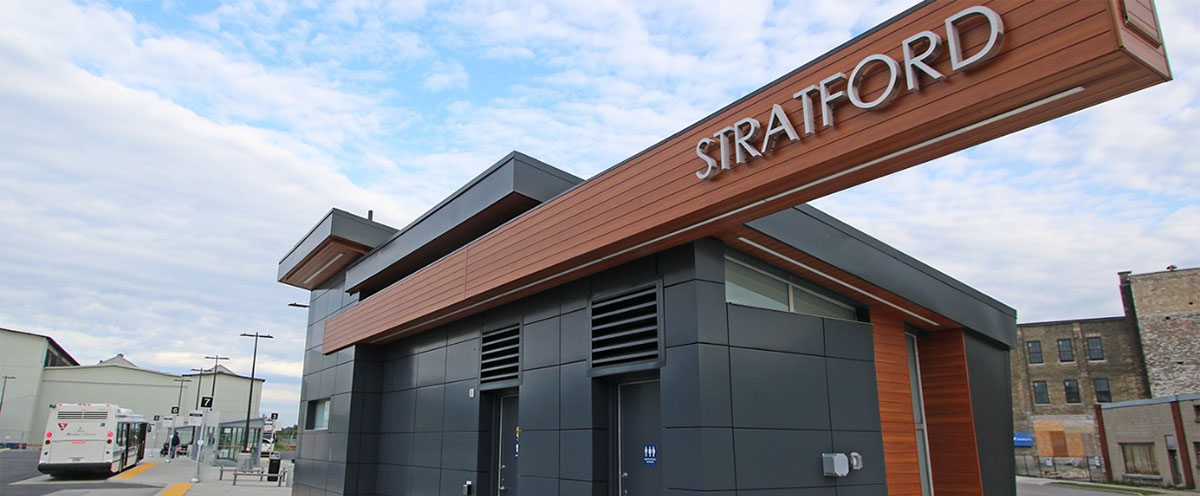 Adding a Link:
1. In order for a Third Party Site to have a link created on the City of Stratford Web Site, the site must meet any one of the criteria below:
Official government site (i.e. Federal, Provincial, Municipal and government-funded agencies, boards, local government associations, and local elected officials.)
A site that is in keeping with the City's Mission Statement & Vision (i.e. community groups.)
Local Churches, Service Clubs and Charitable Organizations.
Commercial or Industrial Utilities with Municipal Access Agreements (i.e. Electric, Water, Gas, Communication.)
2. No personal sites will be considered.
3. The City will not provide linking through the use of registered logos or trademarks.
The exception to this ruling is the required logo usage for shareware software necessary for viewing detail as it is posted on the City's Web Site.
4. Sites that want to have a link included on the City of Stratford Web Site will be reviewed to ensure that, in the sole opinion and discretion of the City of Stratford, they meet and are in keeping with the above criteria.
5. If the requesting Party does meet the criteria and is to be put as a link on the City of Stratford Web Site then the requestor will be notified via e-mail when the link has been created.
6. For listing on the Stratford Tourism Alliance page, email the Alliance directly or call 1-800-561-7926.
Removing a Link:
1. We continuously review links and will remove a link if the Third Party Web Site meets with, but is not limited to, any of the following criteria:
The context of the information has changed and no longer is the original information or resource that was intended.
The Third Party Site no longer meets the above criterion as defined in "Adding a Link".
The information on the linked site becomes, in the City's sole opinion, inaccurate and/or not trustworthy.
The linked site has made accessing information difficult due to page formatting, lengthy download times or intrusive advertising (Pop-up pages).
The link returns a "not found" error, or is not available for a substantial length of time.
The link exhibits, illustrates or manifests hate of any kind.
2. Links that do not fit into the City of Stratford Web Site Linking Policy will be removed at anytime without notification.
Reciprocal Links:
1. The City of Stratford does not enter into reciprocal link agreements. The City provides links to those sites that comply with the City of Stratford's Linking Policy.
2. If we create a link to your site, you are not obligated to provide a link back to us, but you are, of course, welcome to do so.
3. We appreciate a note advising us of new links to our site. Send a message.