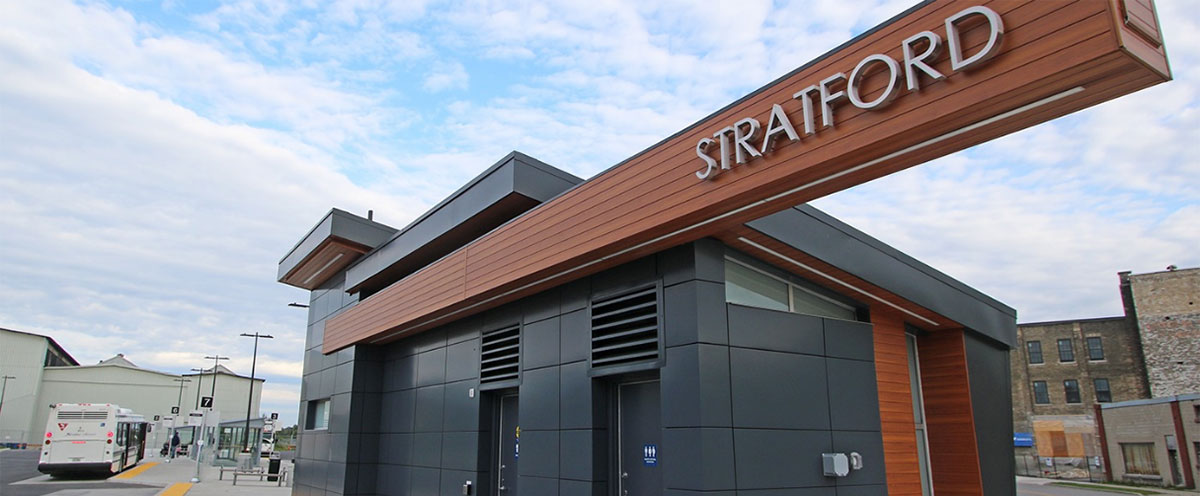 Building Services
Building permits are in place for your safety - and the safety of those around you, ensuring your construction project is protected from structural failure, fire hazards from electrical and heating systems, electrical shock and other health risks. Permits also provide a permanent record of the work performed and all inspections conducted to ensure the project is sound and safe.
Before starting a new construction project -- either indoors or outdoors -- you must determine whether you need a building permit.
Building Services at the City of Stratford is here to help you through the Building Permit process.
Applications and Forms
Building Permit Guides
Fees
The City of Stratford Building By-Law Schedule A outlines all the applicable fees based on the project type and building classification. All fees must be paid in full at time of permit application.
Review Periods
A review period will be assigned to your permit application, depending on the type of project and building classification. These timelines are based upon a complete application being submitted and as per the Ontario Building Code are prescribed as follows:
10 Days
Houses and semi-detached houses including:

Additions, renovations
Decks
Attached garages, carports

Detached structures serving a building described under item 1.

Sheds, Garages, Carports
Pool houses

Tents
15 Days
Town houses or row houses.
Buildings, other than those described above, where the Ontario Building Code, Part 9 is applicable
3 or fewer storeys in height
Building area less than 600 m2
Major Occupancies classified as

Residential
Business and Personal Services
Mercantile
Medium or low hazard industrial
Farm Buildings not exceeding 600 m2 building area.
20 Days
Buildings where the Ontario Building Code, Part 3 is applicable
More than 3 storeys in height
Greater than 600 m2 building area
Major Occupancies Classified as

Assembly
Care or Detention
Residential
Business and Personal Services
Mercantile
High, medium, or low hazard industrial
Farm buildings exceeding 600 m2 building area
30 Days
Post-disaster buildings
High buildings to which OBC 3.2.6. applies
Buildings with interconnected floor areas to which OBC 3.2.8.3. to 3.2.8.11. applies
Notices
Impact of Jan. 12, 2021 Provincial Emergency order on Building Services
Impact of COVID-19 on Building Services
Inspections
It is the responsibility of the permit holder or the agent/contractor acting on behalf of the property owner to book appointments for the required inspections.
To book inspections please follow these steps:
Your request must be received prior to 4:00 pm for next day inspection
Call the inspection line at 519-271-0250 ext 325
Provide the following information:

Contact name and phone number
Required Inspection (as listed on the Building Permit)
Address of the subject property
Date of Inspection
Preference for AM or PM
Permit Number

Our goal is to complete all inspections within 24 hours of request as volumn allows.
The Building Department does not call you back to confirm the time of your inspection. You may assume that your inspection is scheduled as close as possible to your requested time. We will only return your call if there is a conflict or we cannot accommodate your request. While staff will attempt to maintain scheduled inspections during the am or pm, we cannot guarantee specific appointments.
The Ontario Building Code stipulates the stages at which a construction project must be inspected. The list of inspections and reports/submissions required is noted on your building permit.
In order to complete an inspection the permit package must be available to the inspector on site.
If you have any questions please call 519-271-0250 ext 345.