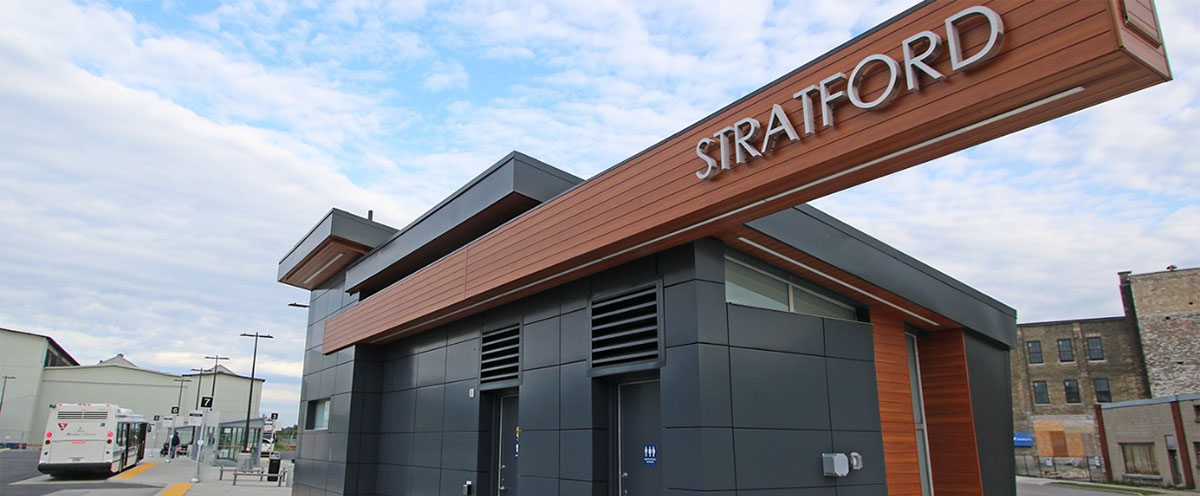 The City of Stratford, through the Community Services Department, can connect you to a wide variety of recreation and leisure activities, fun events, cultural opportunities, and community development programs.
News Items
October 19, 2022 - Yoga at the Tom Patterson Theatre
Starting November 7, the City of Stratford will partner with the Stratford Festival to host a special 6-week yoga program at the Tom Patterson Theatre, on Mondays from 11am - 12pm.
The yoga class will be presented in the stunning Dinner Rooney Workshop, a large activity room just off the main lobby of the theatre. With 220 degree views of the Avon River and park system, the program will be led by certified yoga instructor Becca Barras, who has delivered several successful yoga classes at the Stratford Agriplex, and has been practicing yoga for over 20 years.
Open to all yogi's, beginner and beyond, regardless of age and ability, Becca will encourage, provide support, and deliver feel-good stretches over the hour vinyasa-style sessions. Yoga is a wonderful practice for participants to connect to their bodies through mindful movement. Strength and flexibility will be practiced, on and off the mat.
To attend this special program, pre-registration is required. Register now.
Subscribe to page updates to receive any new information related to the operational status of summer day camp, aquatic and active adult programming.
How can we direct you?
Adult Recreation (55+)
Aquatics/Swimming
Bike and Pedestrian Initiatives
Day Camps/Schedule of Events
Employment
Family Discounts
Public Skating
Recreation Activity Guide
Register for Programs
Stratford Winterfest